iMe Messenger and Crypto Wallet Review: Designed for Secure Chats and Low-Fee DeFi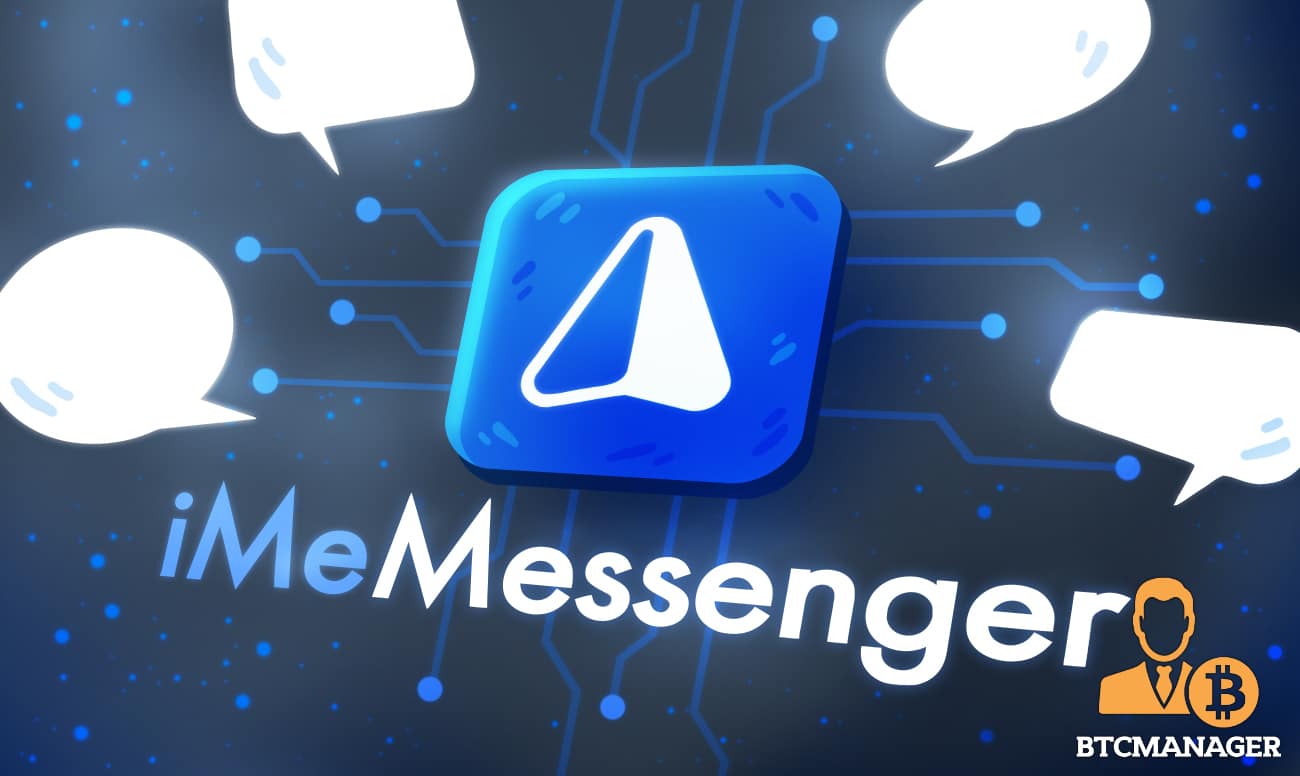 The iMe Messenger and Crypto Wallet, developed by iMe Lab, is a five-star multi-functional client powered by Telegram API. Telegram is a privacy-focused messenger and one of the world's largest applications.
Leveraging Telegram APIs
This means the platform incorporates some of the critical features of Telegram and aspects of decentralized finance (DeFi), essentially becoming a Telegram client with crypto wallet support. 
Aiming to revolutionize messaging, the iMe Messenger also has integrated tools and leverages artificial intelligence and blockchain. 
Combining all these features and integration makes the iMe Messenger and Crypto Wallet multi-functional, fast, powerful, and private. 
All user data are secured in a multi-cloud, ensuring privacy is protected–an impeachable human right.
iMe Messenger Features
The iMe Messenger is designed to work for chats. 
Accordingly, the client has specific topics and chats folders complete with advanced settings for tabs and folders. 
This, in turn, introduces unparalleled levels of flexibility, allowing the end-user to sort and archive chats. At the same time, users can listen to music from the app's music player while chatting from the same device.
For easy client onboarding, the iMe Messenger has specifically designed the front end and the user interface to be easy to use, regardless of a user's tech-savviness. 
For instance, the messenger boasts a side menu setting, and users can filter contacts. There is also a multi-panel in chats. 
At the same time, they can disable the bottom bar in their respective channels. All iMe Messenger settings can also be backed up in the cloud. It is convenient, especially for users who may want to change devices but keen not to lose previous settings.
The messenger goes a notch higher for differentiation, especially in the array of tools it avails to users. Once installed and chatting, a user can multi-forward chats. Concurrently, they can also multi-reply in groups. 
Users chatting in multilingual groups/channels can also auto-translate incoming and outgoing messages. Additionally, users can convert voice messages into text, extract text from images, and make descriptions of images. 
Those in the move or busy not to reply can activate neurobots-assistants that can step in and offer quick replies in phrases and GIFs. 
The iMe Messenger Crypto Wallet is also multi-currency and forms a critical part of the iMe Smart Platform. Their merger of exciting features of Telegram and support of cryptocurrency—and by extension DeFi, makes iMe one of the most advanced messenger applications. 
iMe Messenger has been downloaded over 634k times. The application has over 93k active users, of whom most use Android devices.
Cryptocurrency Support and DeFi
The application is also a cryptocurrency wallet supporting some of the leading coins and DeFi tokens. Top of the list is ETH and USDT. Ether (ETH) is the native currency of the Ethereum network that's now the home of DeFi. 
According to trackers, there are over $40 billion of digital assets managed by Ethereum-based DeFi protocols. The USDT token is an enabler, allowing users to interact with the various DeFi dApps. 
Already, iMe Messenger has integrated Uniswap. The DeFi protocol is the largest decentralized exchange globally, allowing the trustless exchange of tokens through incentivized pools where liquidity providers (LPs) earn rewards. 
Beyond DeFi tokens, iMe Messenger enables secure storage of LIME and OLCF. Through the platform, users can safely store, trade, and transfer these coins within chats. The platform also has its native currency, AiCoin. It enables in-app monetization and acts as a means of calculation.
For faster and seamless entry into crypto, iMe Messenger has partnered with Simplex. Users can purchase supported cryptocurrencies using their credit cards. This helps in driving adoption and improving awareness of cryptocurrencies. 
Simplex is a regulated financial institution that allows users to deploy a range of channels as payment options. 
To further enhance the user experience, especially those actively involved in DeFi, the iMe Messenger has integrated with the Binance Smart Chain (BSC). 
The smart contracting platform fronted by Binance is compatible with the Ethereum Virtual Machine (EVM), and transacting via the network is relatively cheap and faster since the platform is scalable. 
Telegram — https://t.me/ime_en