IMF: Global economic stability at risk amid Israel-Hamas conflict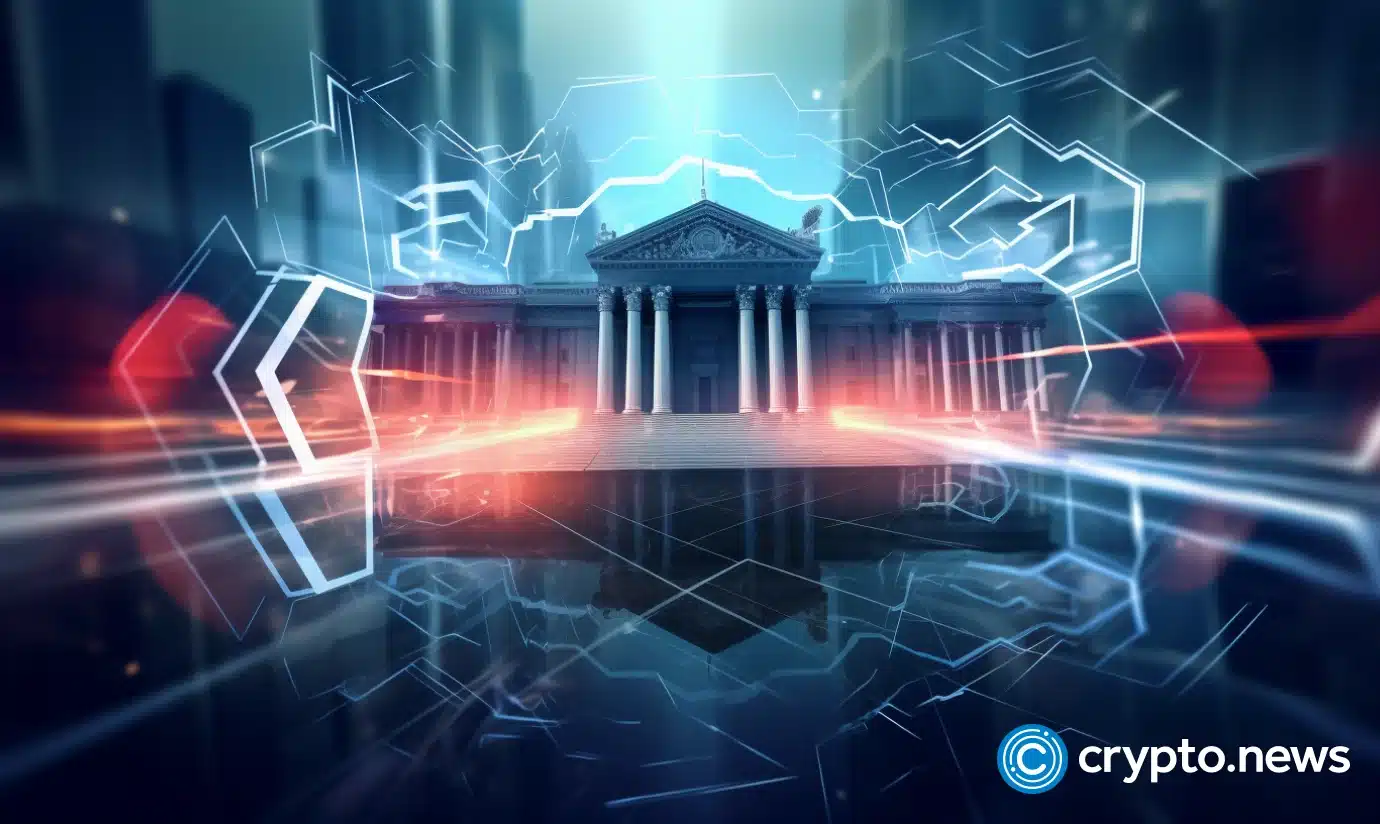 The International Monetary Fund (IMF) has called for financial reforms, particularly in the crypto industry, to foster global economic stability.
Despite the IMF's expectation of economic growth across the Middle East, it believes the recent Israel-Hamas conflict poses substantial risks to the region's economy. 
The IMF in a joint statement highlighted the importance of "managing technological transformations to avoid digital fragmentation" and narrowing the digital divide to create "modernized, efficient domestic and cross-border payment systems and foster financial inclusion."
"Internationally harmonized rules and regulations must also be developed in tandem on crypto assets, data protection, cyber security, and artificial intelligence," representatives of the IMF stated.
IMF managing director Kristalina Georgieva later described the Israel-Hamas conflict as a new cloud on the horizon, further complicating the already uncertain global economic landscape.
In conjunction with this, the Palestinian economy has also been adversely affected by the war, exacerbated by Israel's tax cuts, resulting in a bleak economic outlook, as highlighted by the IMF.
IMF adjusts global economic forecast
The comments came as the global community currently gathers in Marrakech, Morocc to discuss future prosperity and extreme poverty. Georgieva further clarified that the medium-term prospects for global growth are currently at their lowest level in decades.
The enduring effects of consecutive crises are becoming increasingly apparent, particularly as many countries face challenges such as high inflation, substantial debt, and significant funding gaps to provide essential services, support infrastructure and climate action, and tackle rising poverty, inequality, and fragility.
Recently, the IMF adjusted its global economic growth forecast, predicting a slowdown to 2.9 percent in 2024, slightly lower than the expected 3% this year and just below the 3% forecasted in July.
IMF economists have further warned that it's too early to gauge the complete economic impact of the escalating Middle East conflict, which aligns with concerns among financial leaders about the abrupt violence in the enduring Israeli-Palestinian conflict, which has tragically cost thousands of lives.
U.S. Treasury Secretary Janet Yellen also expressed deep concern over the Israel-Hamas conflict, emphasizing the added risks to an already fragile global economy. She strongly condemned Hamas' Oct. 7 assault and assured support from Washington, D.C. for Israel. Yellen has also prioritized funding for Ukraine and providing essential resources for Israel, highlighting the Biden administration's firm commitment.
Yellen also stressed the need to prevent the Israel-Hamas conflict from escalating into a broader regional war. She noted widespread condemnation of Hamas' deadly attack on Israel and warned of escalating tensions, emphasizing the potential for further escalation in the current climate.