India Bans Banks from Dealing With Crypto Businesses, Says it Would Launch its Own Coin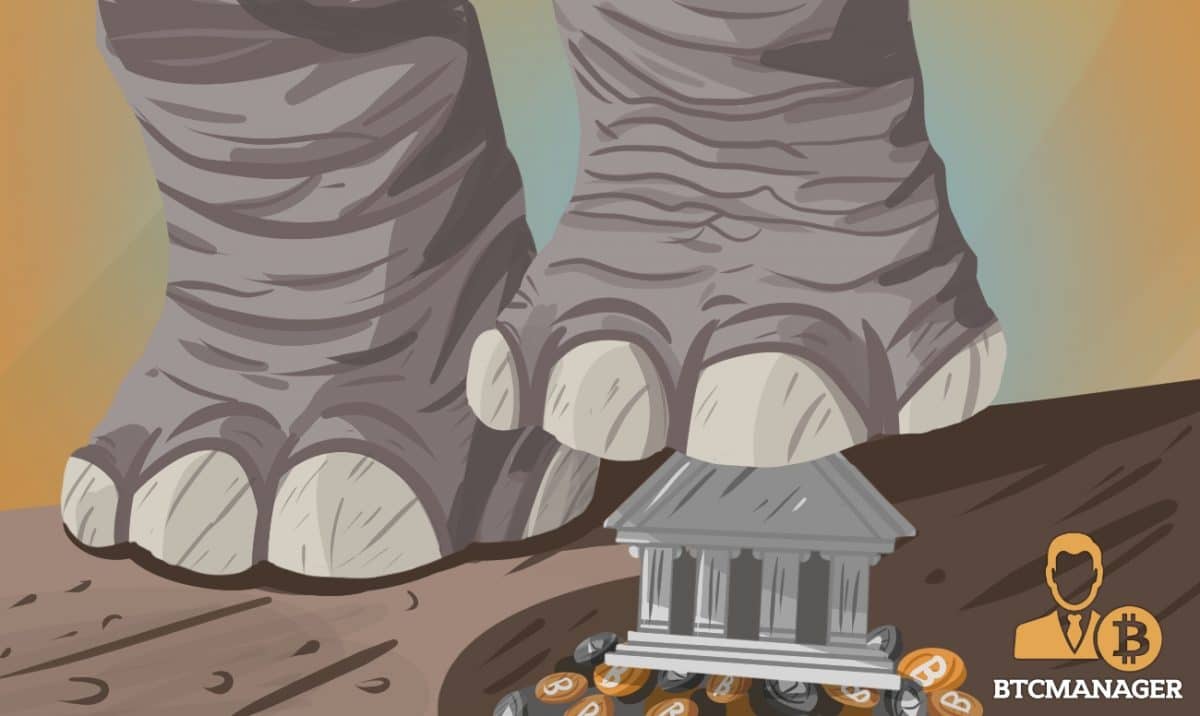 In a startling move, the Reserve Bank Of India (RBI) virtually banned cryptocurrencies on April 5, 2018, as they passed a mandate which bars banks and regulated financial institutions from providing services to any individual or business dealing in digital currencies.
Lost, but not Forgotten
As part of its move, the bank gave an ultimatum of three months to all banks in the country to allow them to cut ties with, and stop services for any cryptocurrency businesses including exchanges and wallet providers.
The report acknowledged blockchain technology and said it would promote the decentralized public ledger for use in the country's financial sector. However, the RBI noted that virtual currencies, also variously referred to as cryptocurrencies and crypto assets, raise concerns of consumer protection, market integrity, and money laundering.
The move was taken after "three warnings" were given to the public against dealing with cryptocurrencies. In a short-sighted statement, the RBI deputy said:
"If [cryptocurrencies] grow beyond a critical size they can endanger financial stability."
Early in February 2018, Indian Finance Minister Arun Jaitley stated that the government does not consider cryptocurrencies as legal tender and will take all measures to eliminate payments used to fund nefarious activities in the country.
Ironically, India Says it Could Launch its own Cryptocurrency
While on the one hand, India cut off the money supply for the country's cryptocurrency market, the RBI announcement said that it isn't giving up on the idea of a virtual currency entirely.  This distinction is similar to last week's report of South Korea willing to launch its own brand of digital currencies, along with a lot of countries expressing similar lines of thought.
The RBI Chief was quoted saying, "They will be in circulation in addition to the paper currency that we have. It also holds the promise of reducing the cost of printing notes."
The mandate further discussed that the government had constituted an interdepartmental committee that will submit a report on the feasibility of a fiat digital currency. However, it must be noted that countries launching their own line of digital currency are completely against the fundamental idea of having a decentralized cryptocurrency.
After the mandate, a fury in the market was expected. Surprisingly, no Indian cryptocurrency business came ahead with an announcement or even expressed regret over the government's myopic decision.
Zebpay, one of India's first bitcoin exchanges, did say, however, that they would continue studying the RBI's statements and would respond accordingly if needed.
2018 The Year Of Regulation
Around the world, governments are ramping up regulations, as the industry looks to settle and mature in the years going forward. Authorities have issues with the sector mainly due to its unregulated nature and being a breeding ground for tax evasion.
Much of this can be attributed to the massive rise in the value of bitcoin in 2017, which brought forth a lot of mainstream media attention.
Since reaching a peak of almost $20,000 in early December after the introduction of futures contracts on regulated exchanges in the US, a series of negative news has buffeted bitcoin and rival cryptocurrencies, with losses intensifying shortly thereafter.
Bitcoin's January slide knocked $44.2 billion off the $200 billion in market value making it the most significant one-month loss in dollar terms in the short history of digital assets.