India: Blockchain Solution Curbs Spam Phone Calls and Messages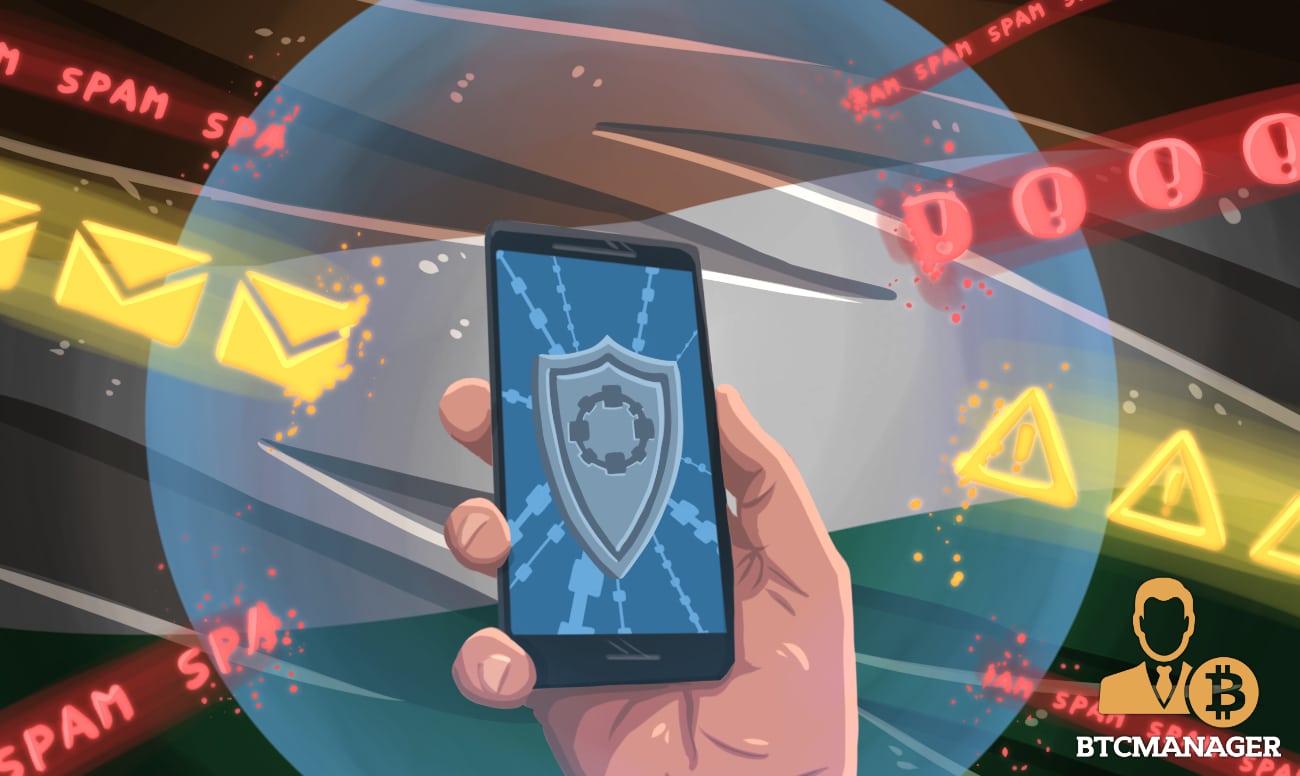 Indian IT solutions and services company, Tanla Solutions, has launched a blockchain-powered commercial communication solution to help users avoid fake and spam calls and messages. This according to a report by BusinessLine, February 26, 2019.

Say Goodbye to Fake Calls and SMS

Blockchain's cutting-edge security makes it a useful tool to verify the legitimacy of a transaction. Leveraging this feature of blockchain technology is Trubloq, a commercial solution developed by Hyderabad-based IT firm Tanla Solutions.
India's telecom regulator the Telecom Regulatory Authority of India (TRAI) has set February 28, 2019, as the deadline for putting an end to pesky calls and messages that are often the cause for irritation for mobile phone users. From March 1, 2019, Indian telecom companies will have to ensure that all bulk calls and mass messages are sent only through a blockchain platform.
Trubloq verifies the sender of such calls and messages by generating a unique number for each transaction. This process gives customers the option to file a complaint against a particular call or message over a mobile app. The platform will also store the customer's consent for receiving communication.
Tanla Solutions has a firm market share in the area of managing a company's communication with their customers and subscribers. With the implementation of Trubloq, users can be assured of only genuine messages and calls from banks, government, and retailers.
The DLT-powered solution was officially launched by RS Sharma, Chairman, TRAI, at the World Mobile Congress being held at Barcelona, Spain. It is scheduled to go live on March 1, 2019.
Speaking to BusinessLine, Uday Reddy, Chairman and Managing Director, Tanla Solutions, said that Trubloq will finally put a full stop to years of menace where telecom companies make unsolicited phone calls despite users giving several warnings and registering for do-not-disturb requests.
He added:
"This initiative would perhaps be the largest use case for Blockchain in the world with potential transactional volumes of above 10 billion a month." 
Blockchain Propulsion in India

While the future of cryptocurrencies continues to be in the doldrums in India, the country has actively embraced blockchain technology with arms wide open.
BTCManager reported on June 23, 2018, that the Indian Government is set to launch a national blockchain project aimed at boosting the agricultural economy of the country.
On a more recent note, reports emerged on January 24, 2019, that the Institute for Development and Research in Banking Technology (IDRBT) of Reserve Bank of India (RBI) has unveiled a blueprint for the implementation of blockchain technology in the Indian banking sector.