India: IT Firm Tech Mahindra Partners with Startup to Launch Blockchain-Powered Vaccine Traceability Solution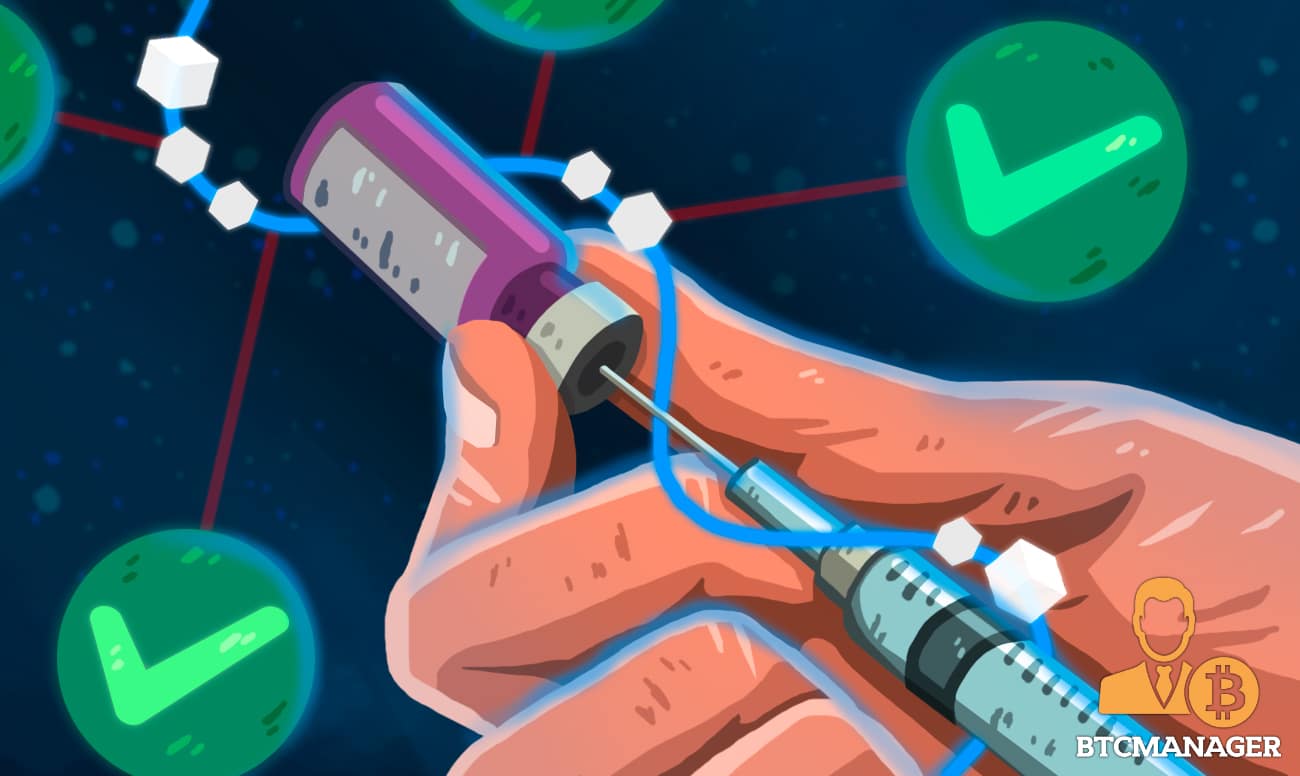 Indian IT giant Tech Mahindra has joined forces with Singapore and Hyderabad-based ditital supply chain solutions provider StaTwig to implement 'VaccineLedger' across the globe.
Tracing Vaccine Provenance with Blockchain
According to a report by The Business Line, major Indian IT firm Tech Mahindra is set to leverage distributed ledger technology (DLT) to perform end-to-end traceability for vaccines in the global supply chain.
Specifically, Tech Mahindra has inked a deal with StaTwing, a Singaporean digital supply chain solutions provider that will help the IT titan to implement 'VaccineLedger' — a blockchain-based supply chain solution to track vaccines the world over.
In addition to tracking the supply chain journey of vaccines, the solution will predict and prevent failures in supply chains which include issued pertaining to the expiry of vaccines, stock out, and counterfeiting.
The partnership will enable the two companies to establish a global consortium of vaccine researchers, governments, pharmaceutical firms, distributors, and healthcare workforce.
Notably, StaTwig will tap Tech Mahindra's expertise in sales, customer network, domain experience, balance sheet support, and the like.
Commenting on the development, Rajesh Dhuddu, Blockchain and Cybersecurity Practice Leader, APAC and EMEA, Tech Mahindra, noted:
"Wastage of life saving drugs such as vaccines should be addressed on priority and we need to come together in order to effectively find a solution here."
Adding:
"Our strategic partnership with StaTwig will enable supply chain participants with a single application to enhance traceability, and chain of custody. This will not only ensure safety and validity of vaccine supply but also helps in adherence to complex regulatory requirements, set up by Drug Administration Authority in any country."
For the uninitiated, StaTwing is a UNICEF Innovation Fund Portfolio startup and the World Economic Forum Global Innovator. It is focused on solving supply chain bottlenecks across industries.
Blockchain's Role in Supply Chain Management
For long, supply chains the world over have been plagued with operational inefficiencies that result in counterfeiting, inaccurate quantities of materials shipped, and others.
A recent example is the sale of COVID-19 vaccines in the Indian black market to desperate high-profile patients in the country. Blockchain technology promises to fix these hurdles.
In similar news, BTCManager reported in March 2021 that Moderna had partnered with IBM to explore the use of emerging tech – including blockchain – for vaccine traceability.