India: Tea Board Blockchain Project Gets Support from Amazon, Infosys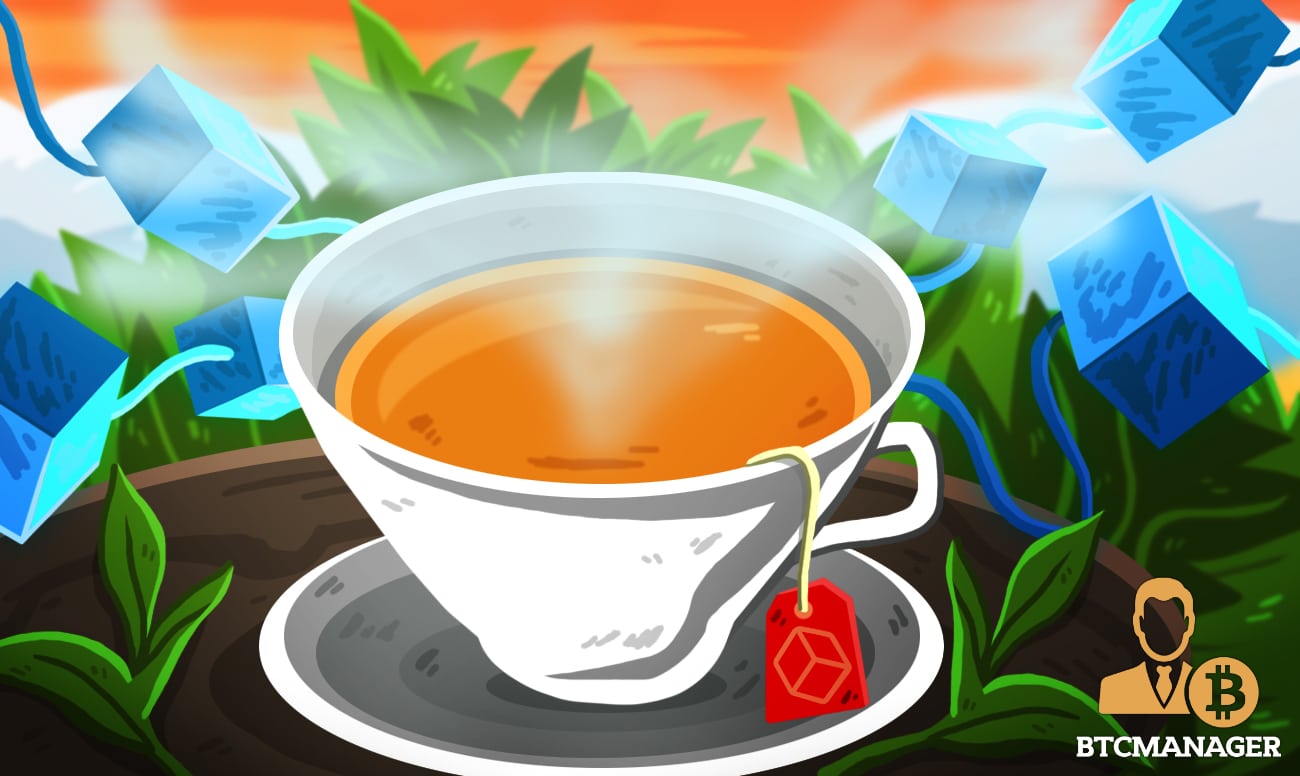 On October 17, in an expression of interest (EoI) announced by Tea Board India, corporates and tech giants have been invited to study and implement end to end traceability mechanism for Indian origin Tea. According to an Economic Times report published on December 1, Amazon, Infosys, Yes Bank and 25 other companies responded positively to the call of the state agency.
Emerging Technologies to Help Tea Trade
The Tea Board of India, a state agency of the Government of India established to promote the cultivation, processing, and domestic trade, as well as export of tea, has already taken few initiatives, both technological and non- technological in order to prevent several challenges that the Indian tea industry is encountering. Some of these are oversupply, quality concerns, low price realization, reducing global demand,  and non-remunerative prices for the small growers.
The latest initiative launched by the Tea Board is an Expression of Interest (EoI) to design, develop and commission an end-to-end technology to ensure traceability of the entire value chain of the tea trade. One of the requirements specified in the EoI is that the solution to be developed is based on blockchain technology.
28 corporates and tech giants, including Amazon, Infosys, and Yes Bank, responded positively to this proposal and will give advice on cost optimization to increase the efficiency of the tea trading process on a long-term basis.
Tea Board deputy chairman Arun Kr Ray is enthusiastic about this initiative and has specified that the project will initially focus on determining the traceability of tea, particularly of the orthodox variety. Ray further said that India is the second-largest producer of tea after China, but India's export ar stagnating around 250 million kilograms.
According to him, blockchain technology has the potential to improve the structure of the tea market to guarantee tea growers to set a market price that is fair in the overseas markets.
India is Bullish on Blockchain
Despite the recent controversies related to a possible ban on cryptocurrencies, India has been bullish on blockchain. As reported by BTCManager last week, the Indian Minister of State for Electronics and Information Technology (MeitY) – Sanjay Dhotre – announced it would launch a national level blockchain framework for various sectors in the country.