India: WazirX Partners with TRM Labs to Detect Crypto Fraud Transactions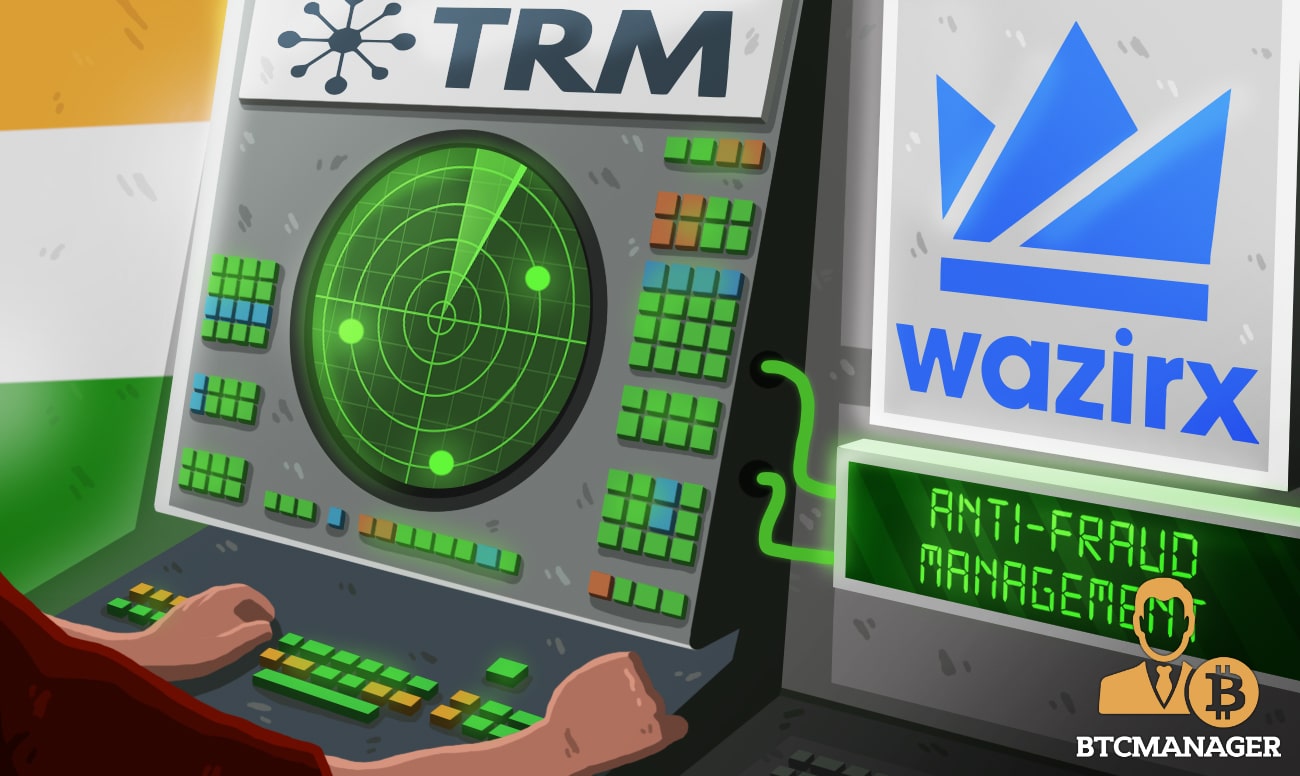 Binance Indian exchange WazirX has partnered with blockchain intelligence firm TRM Labs. The collaboration is expected to increase the security capacity of India's largest exchange and help detect crypto fraud transactions. 
WazirX partners with TRM Labs
Indian news outlet the India Times reported the development in a publication today. WazirX revealed that the partnership would help monitor, investigate and reduce crypto fraud and financial crimes on its exchange platform. 
WazirX will also deploy a TRM anti-money laundering solution within its system to help achieve better compliance with international standards. TRM is one of the top blockchain security firms that provide crypto compliance and risk management services. 
The blockchain intelligence company revealed that its monitoring capacity spans more than 250.000 digital assets, including Ethereum, Cardano, Dogecoin, Matic, and others. Some of its tools include wallet screening, transaction monitoring, and investigations. 
Speaking on the partnership, WazirX CEO Nischal Shetty highlighted the importance of meeting compliance and regulatory standards.
"Ensuring that our operations are secure and compliant with global regulatory requirements is critical to our success; at the same time, we want to meet our customers' expectations for fast, seamless transactions." 
He further stated that the partnership with TRM was a major step towards achieving a balance between efficiency and security.
"TRM's platform helps us (WazirX) achieve this balance with an AML (anti-money laundering) solution that's easy for large compliance teams to use but also underpinned by best-in-class blockchain analytics." he concluded.
TRM Labs CEO Esteban Castano was of similar sentiments and believes that WazirX would benefit from its next-generation solution.
"Forward-thinking crypto businesses like WazirX recognize that the right risk management tool is an enabler of growth. Our next-generation platform is designed for customers who need to move quickly to meet consumer demand for new assets while maintaining the highest standard of regulatory compliance and risk management."

India Regulatory Concerns Grow 
WazirX has been at the forefront of criticism from Indian regulators who believe that the crypto assets are used for criminal activities like funding terrorism and money laundering. Partnering with a well-known blockchain intelligence is a way to build confidence with Indian authorities. 
WazirX is the largest crypto exchange in India, with more than 5.5 million users and monthly transaction volumes of $6.2 billion. It was recently reported that the Indian regulatory enforcement agency had issued a notice to WazirX in June to explain several transactions which it believes violated foreign exchange rules.