Indian IT Giant Tech Mahindra Launches Initiative to Equip Youth With Blockchain Skills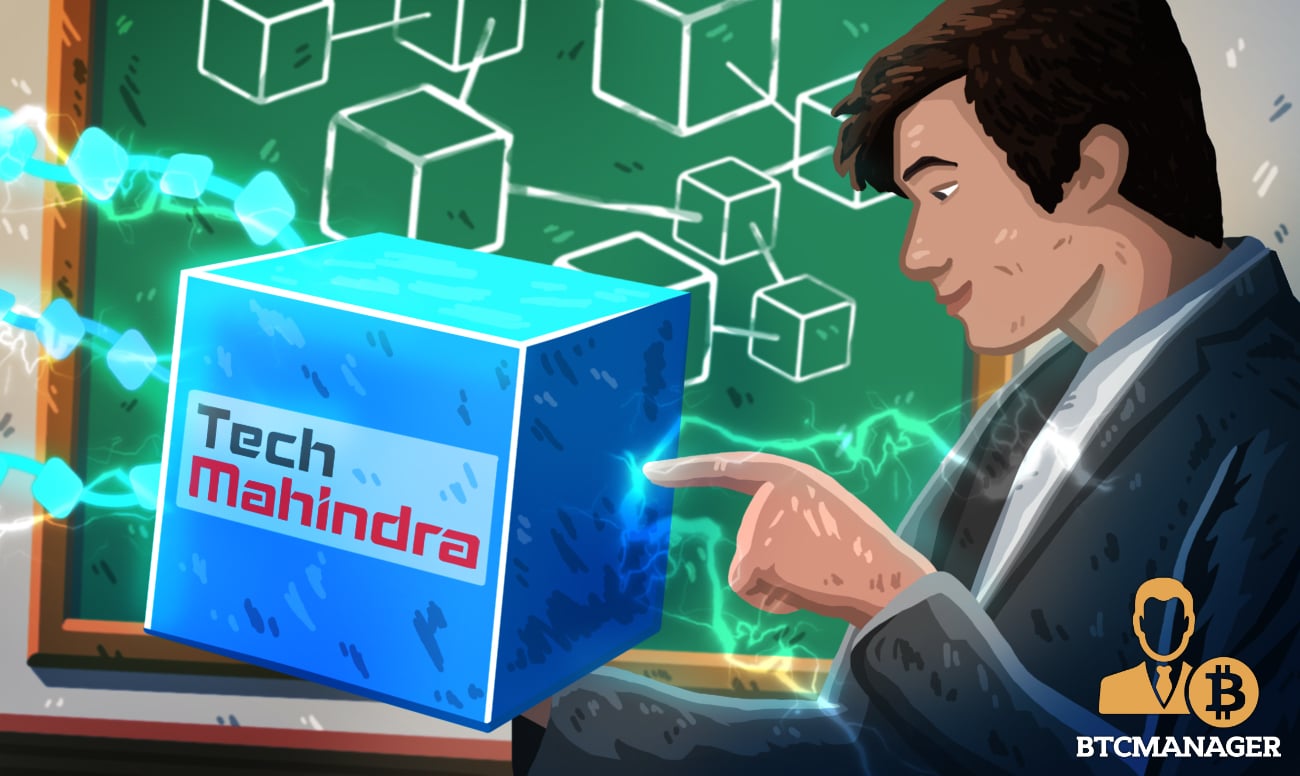 Indian IT giant Tech Mahindra, in association with Idealabs, has launched a strategic initiative to enhance the blockchain skillset and know-how of thousands of engineering students and tech professionals across the country. This, according to a report by Telangana Today, June 1, 2020.
Aiming to Develop a Strong Blockchain Force
In a bid to equip aspiring tech professionals and students in India with blockchain-skills, major Indian IT firm Tech Mahindra has joined forces with Idealabs to launch a country-wide educational initiative.
Per sources close to the matter, the two firms have curated professional certification courses on distributed ledger technology (DLT). 
The finer details of the alliance suggest the firms will increase awareness and knowledge surrounding blockchain technology via online live classes and expert sessions by professionals from the tech industry. The initiative also assists deserving candidates with employment opportunities.
Through this partnership, Tech Mahindra wants to equip engineering students with quality education and skills on blockchain. The program also trains students and aspiring tech professionals to pursue career opportunities in the DLT space.
Commenting on the development, Rajesh Dhuddu, blockchain & cybersecurity practice leader, Tech Mahindra, said:
"Tech Mahindra has been at the forefront of evangelizing the adoption and growth of blockchain technology in India and globally. We believe an 'industry-academia' collaboration model will be a key enabler in pursuit of setting a global benchmark in developing cutting-edge blockchain technology solutions and platforms across industries."
Adding:
"This initiative is a step in this direction wherein we combine our best-in-breed thought leadership and innovation with the hands-on academic experience of Idealabs to hone the skillsets of our young tech talent and prepare them for exciting career opportunities in the blockchain space."
The first of its kind program in India offers hands-on experience on the students' real-world implementation of blockchain. Reportedly, the course comprises beginner to advanced level content, including industry interactions, expert sessions, industry challenges, innovation programs, and placement opportunities.
India Banking on Blockchain
As one of the fastest developing economies globally, India is actively looking to embrace emerging technologies. As reported by BTCManager in March, Kerala-based tech startup Accubits had announced plans to develop and deploy a DLT-based satellite in space by Q1 2021.
On a more recent note, agriculture blockchain-based startup Agri10x inked a deal with the Indian government to help local farmers gain seamless access to global markets via DLT.