India's Crypto Veterans Discuss Facebook Plan to Pilot its Cryptocurrency in India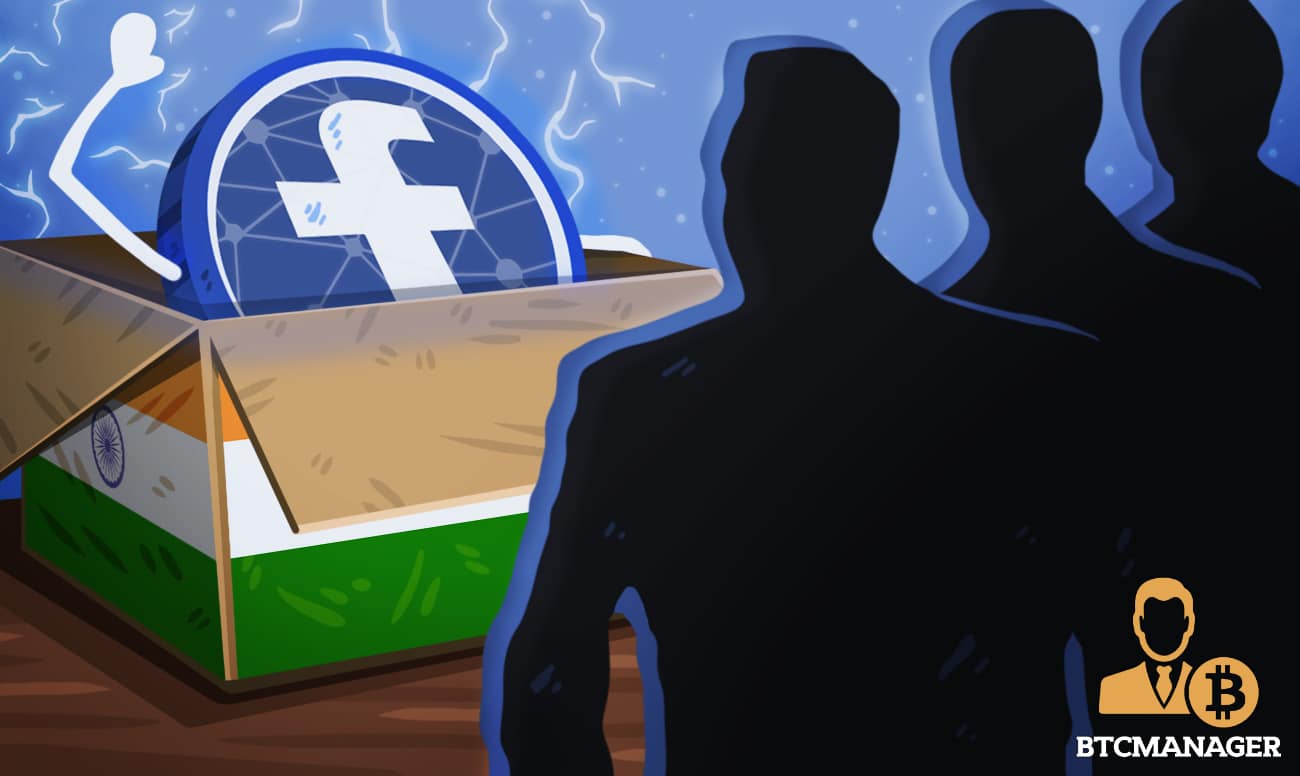 Founders of Indian crypto and blockchain companies told Economic Times, May 13, 2019, that Facebook's stablecoin would bypass Indian crypto regulation. It may also influence authorities to create constructive regulation for digital currencies in India.
Hope Amidst Concerns
Last week, BTCManager reported on Facebook's plan to pilot its stablecoin in the Indian subcontinent to disrupt the remittances market despite the enigmatic stance of the Indian government towards digital currencies.
The India crypto ban imposed in April 2018 only forbids financial institutions from dealing with individuals or companies who transact in cryptocurrencies. Nischal Shetty, the founder of cryptocurrency exchange WazirX, is bullish about the launch of Facebook stablecoin as he feels that it can potentially "change the entire industry." As reported, the tokens will be exchanged between peers through the messaging platform WhatsApp. This, Shetty said, doesn't require the inclusion of banks for the exchange of those tokens and hence, it can bypass the crypto regulations.
Sathvik Vishwanath, the founder of Unocoin cryptocurrency exchange, reflected upon the involvement of Facebook in the India crypto ecosystem and said that it's good news for the industry as it will add legitimacy to the technology.
On a less positive note, Rupee Coin, a startup planning to create Rupee-pegged stablecoin, espoused that although the project is interesting, India might want to be cautious about it because of Facebook's substandard information management history. No doubt, the concern is legit.
It is true that Facebook has a high chance to pull off the pilot launch in India amidst the current crypto regulation, but if it plans for wider adoption, things might turn a little upside down as users are highly likely to demand the feature to transact the tokens into their bank accounts directly.
Mass Adoption En-Route?
Facebook's cryptocurrency project Libra is making steadfast developments toward the launch that is due in the third quarter of 2019 according to sources working closely with the project. With the platform having a staggering 2.1 billion unique users, the utility of the Facebook stablecoin might be tremendously vast. If Facebook is able to integrate its own stablecoin payments to as many online merchants as it has integrated into its direct sign-up and sign-in service, it might spark extensive adoption of cryptos in the coming years than was ever expected.