India's First Cryptocurrency ATM Confiscated by the Police, Unocoin Co-founder in Custody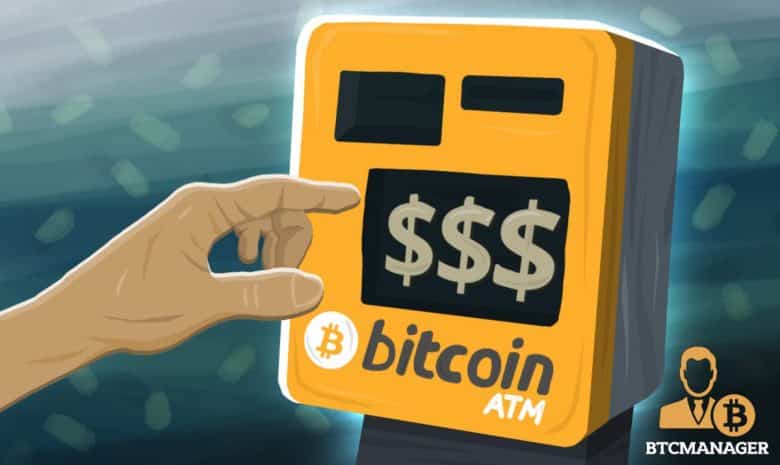 The local police have confiscated the recently launched Bitcoin ATM in India by Unocoin Technologies on the grounds of it being "illegal" as it was set up without any government approvals, The Times of India reports October 24, 2018.
Unocoin Co-Founder in Custody
Harish BV, the co-founder of Unocoin Technologies, was arrested by the cyber crime police on October 23, 2018. The police also seized a teller machine, a mobile, two laptops, five debit cards, three credit cards, five seals of Unocoin company, a passport, a cryptocurrency device, and INR 180,000 ($2,452). The ATM was installed at Kemp Fort Mall in Bengaluru, and went live on October 22, 2018.
It came to light that the inspector of the Central Crime Branch's (CCB) fraud and misappropriation squad filed a complaint with the cyber crime police, stating Harish and his associates are engaged in cryptocurrency business and plan to commit online fraud to cheat the general public.
The Additional Commissioner of Police Alok Kumar stated that the arrest was made after consultation with the Reserve Bank of India (RBI). Subsequently, Harish was presented before the First Additional Metropolitan Magistrate who sent him to police custody for seven days. The police added that further arrests related to the matter are likely.
The police have also urged the public not to fall into the trap of cryptocurrencies to make quick monetary gains. On the contrary, Unocoin co-founder Sathvik Viswanath refuted the claims of the kiosk machine being illegal, saying that it's perfectly legal for Indians to buy, sell, or own bitcoin. He said:
"We got a lot of bad press after the finance minister announced a ban in February 2018. The minister's statement was clear: Cryptocurrencies are not legal tender in India. He did not say 'illegal tender.' There's a huge difference. It means you bear the risk of your investment and there's no regulation for the industry."
India has witnessed many scams related to cryptocurrencies where innocent investors were duped of their money. These rampant scams have considerably dented the miniscule crypto industry in the country, as the government continues to handicap its proponents.
BTCManager reported on October 19, 2018, how one of the leading Indian crypto exchanges Zebpay ramped down its operations in the country to set sail for one of the most pro-crypto countries in the world, Malta.