Indonesia Bitcoin Conference 2023 to host a Lightning Network hackathon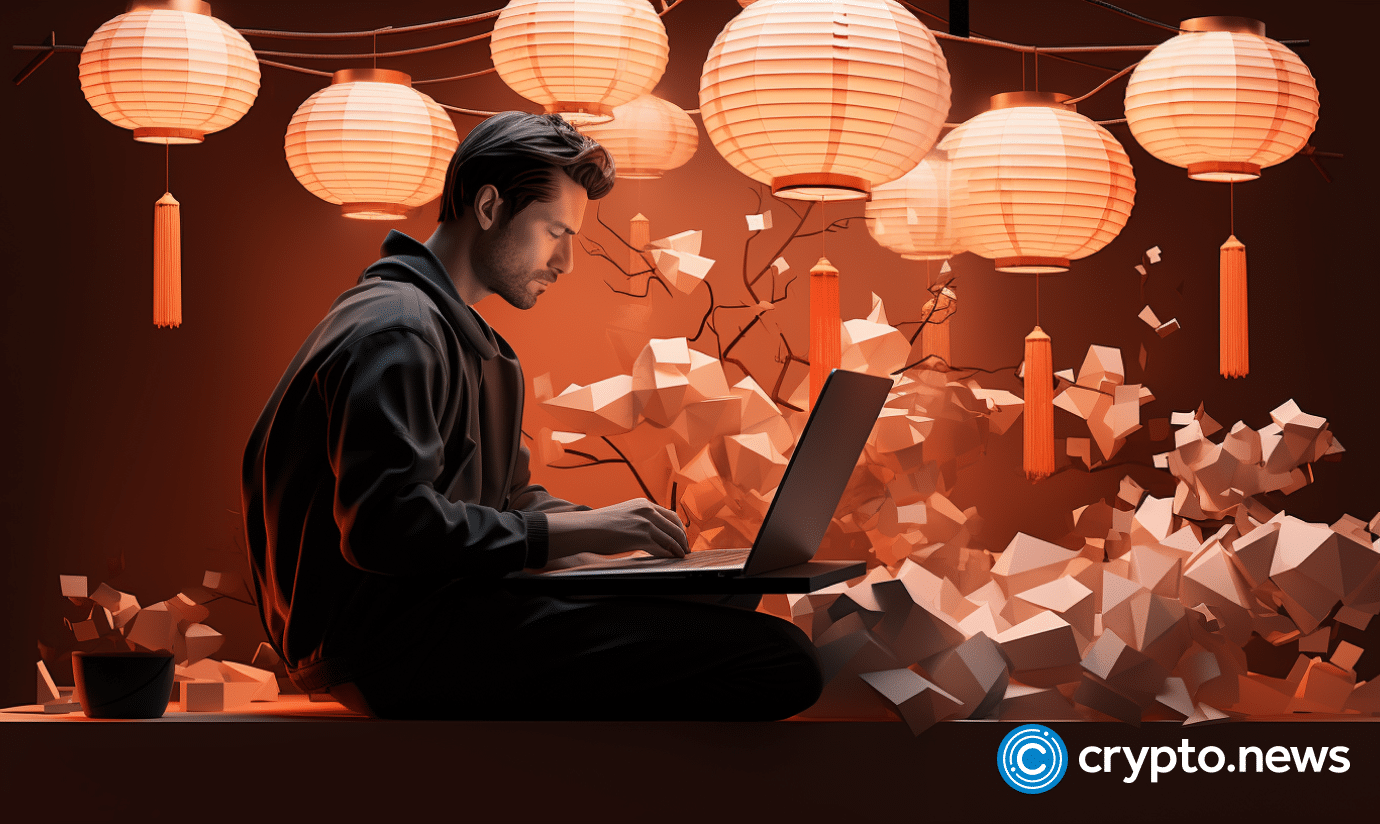 The Indonesia Bitcoin Conference 2023 will host a Lightning Network Hackathon to build applications that support layer-2 payments on the Bitcoin network.
This competition aims to introduce lightning network technology and promote innovation and creativity among developers worldwide, especially in Indonesia.
"We invite developers to join and bring their brilliant ideas to incorporate the lightning network system into various applications," said Dea Rezkitha, the organizer of the Indonesia Bitcoin Conference.
This Lightning Hackathon is sponsored by the Human Rights Foundation and Fulgur Ventures. It has a total prize pool of $10,000 for participants showcasing their talent in the cryptocurrency world.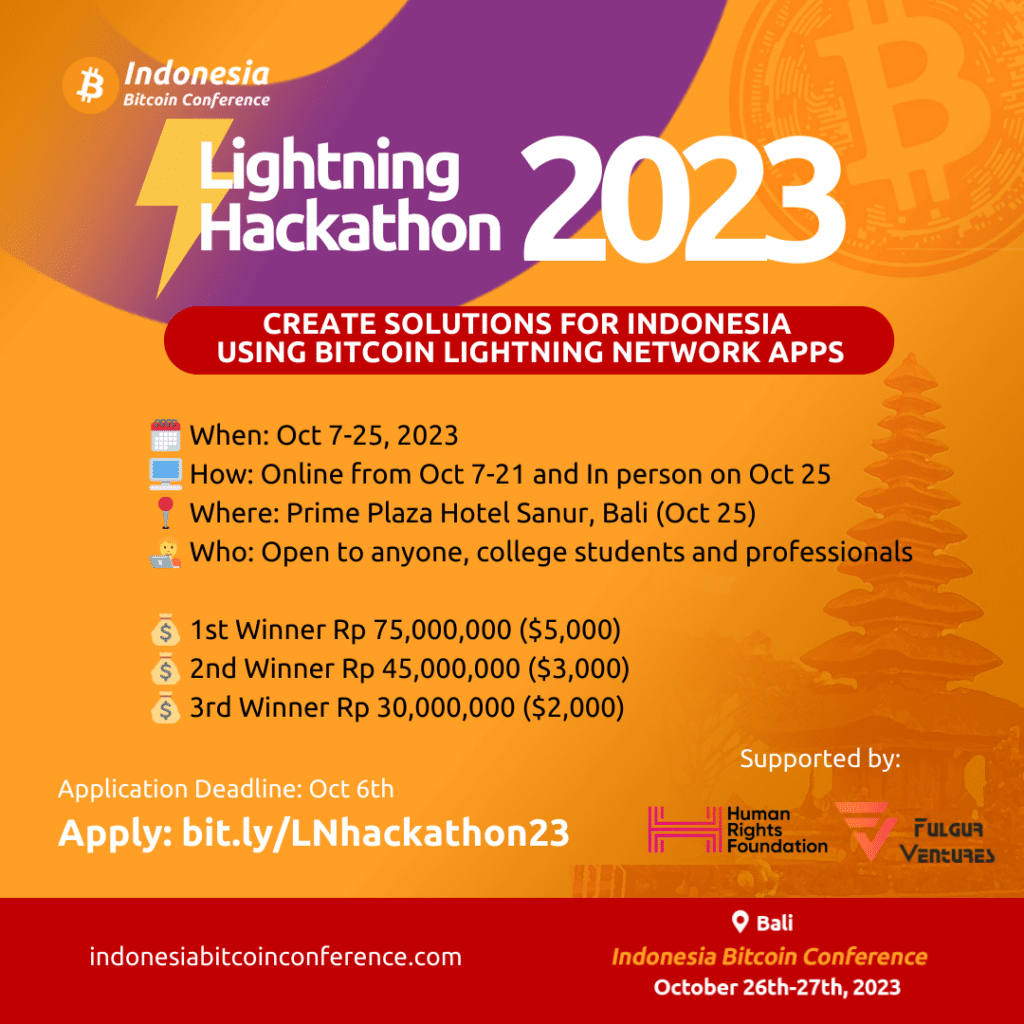 Registration for the Lightning Hackathon closes on Oct. 6, 2023, and will be online. However, presentations and demos of the applications will be held on Oct. 25 in Bali as part of the Indonesia Bitcoin Conference.
In addition to the opportunity to win a total prize of $10,000, the winners of the Lightning Hackathon also have the chance to showcase their work in the global "Legend of Lightning" hackathon with a total prize of 3 BTC or equivalent to $78,000
The Lightning Network is a faster and more efficient way to make Bitcoin transactions. It allows payments to arrive in seconds, no matter where you are.
Many apps use lightning payments, like content creator tipping and gaming points. El Salvador made Bitcoin legal tender and supports the Lightning Network.
Scholarship for 50 students to attend the Indonesia Bitcoin Conference
Stakwork is sponsoring 50 scholarships for students to attend the Indonesia Bitcoin Conference in Bali from Oct. 26 to 27.
This highly anticipated event brings together various groups of individuals, including industry leaders, entrepreneurs, investors, and enthusiasts interested in Bitcoin and its potential to revolutionize the financial industry.
Approximately 700 participants from Indonesia and neighboring countries will attend the event to meet with over 50 speakers. Participants will have the opportunity to meet and interact with Jack Dorsey, chairman of Block Inc.; Gita Wirjawan, Tirta Karma Senjaya from Bappebti; Stephan Livera, head of Education at Swan Bitcoin; Alex Gladstein from the Human Rights Foundation; and many more.
The conference will feature various activities, including the lightning hackathon, panels, keynotes, a bazaar, and an exhibition.
With the theme "Unleashing Bitcoin Adoption through Learning, Connection, and Building," the conference will cover investment, the future of payments, the lightning network, and the Bitcoin community and lifestyle.
"We are very excited to bring together Bitcoin enthusiasts from Indonesia for the Indonesia Bitcoin Conference 2023," said Dea Rezkitha, the conference organizer. "We believe that Bitcoin has the potential to transform the financial industry and create new opportunities for individuals and businesses, especially in Indonesia."
Please visit the conference website for more information about the Indonesia Bitcoin Conference 2023, including a complete list of speakers and the event schedule.
Disclosure: This content is provided by a third party. crypto.news does not endorse any product mentioned on this page. Users must do their own research before taking any actions related to the company.