Indonesia's Central Bank Repeats Cryptocurrency Warning, Forbids Crypto Transactions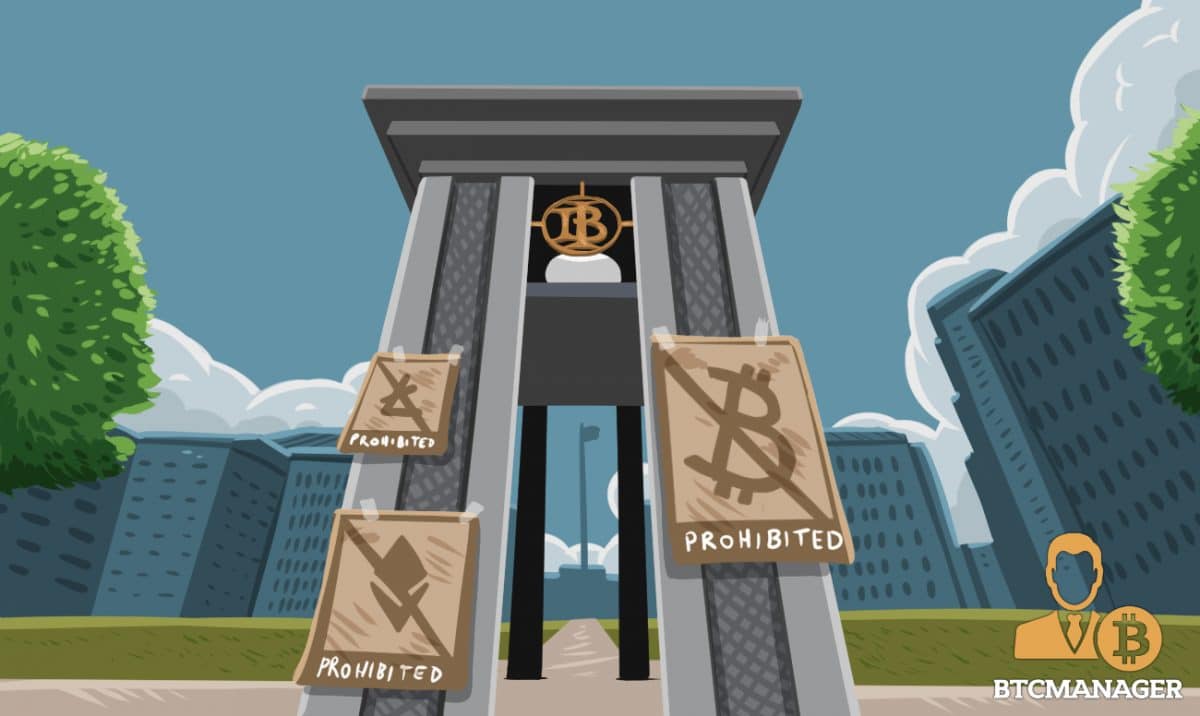 The Central Bank of Indonesia has released a press statement restating its firm rejection of all cryptocurrency-based transactions in the country, citing potential dangers to both individuals and the economy as a whole.
Managing Risk and Regulation in the Region
The Indonesian Government itself had never expressly forbidden cryptocurrencies within the country, instead merely issued several warnings to citizens of the risks at hand. However, the Bank of Indonesia made it clear that all Bitcoin transactions were prohibited and would not be recognized by the bank, as was reported by a local news source.
"We forbid Bitcoin to be transacted in PJSP, Payment System Service Provider, which means outside of the PJSP people do it at their own risk," said Payment System Policy Department Executive Director, Eny V Panggabean. The statement made was translated from Indonesian.
According to the executive director, the reason for the decision was primarily based on the fact that bitcoin was not regulated, and thus there could be no financial protection for Indonesian citizens.
After the above statement was made by the Bank of Indonesia in September 2017, two Indonesian cryptocurrency exchanges (TokoBitcoin and BitBayar) voluntarily and permanently shut down their operations.
The governor of the Bank of India, Angus Martowardojo, also expressed that the authorities were likely to take action on all individuals guilty of using or attempting to use a cryptocurrency as a form of payment.
"All people should know not to use Bitcoin as a means of payment," said Martowardojo. "I want no violation in Indonesia." He urged the public to steer well clear of the cryptocurrency industry.
Although a 2014 Reuters report claimed that Indonesia's government had banned the use of cryptocurrencies, the government has since opted not to follow through with the ban, instead leaving it to the central bank to dissuade people from using cryptocurrencies.
An excerpt from the Bank of Indonesia's most recent statement read:
"Ownership of virtual currency is highly risky and loaded with speculations, considering there is no authority responsible, no official administrator, no underlying assets to base the virtual currency price, and that the trade value is highly volatile. This means that virtual currencies are vulnerable to bubble risks and susceptible to be used for money laundering and terrorism financing, [and can therefore] potentially impact financial system stability and cause financial harm to society. All things considered, Bank Indonesia warns all parties not to sell, buy, or trade virtual currency."
As some countries and their respective central banks move to outlaw the digital currency, the majority of the world remains undecided, with most governments opting to let the infantile industry develop further before making a call on its legality in the country.
According to Bitcoinbans.com, countries in which Bitcoin and associated transactions are banned also include Thailand, China, Russia, Vietnam, Bolivia, Ecuador, Kyrgyzstan, Bangladesh, Taiwan, Colombia, and Nigeria.
Interestingly, although bitcoin is considered illegal in the above countries, many of them are planning to introduce blockchain-based cryptocurrencies of their own, which will likely be more centralized and regulated than Satoshi's asset.
Russian President Vladimir Putin's proposed multinational cryptocurrency remains one to follow closely.