Inflation Rates Continue Hiking, Successful Funding Rounds for Secure.io and FitR, Crypto in an Uptrend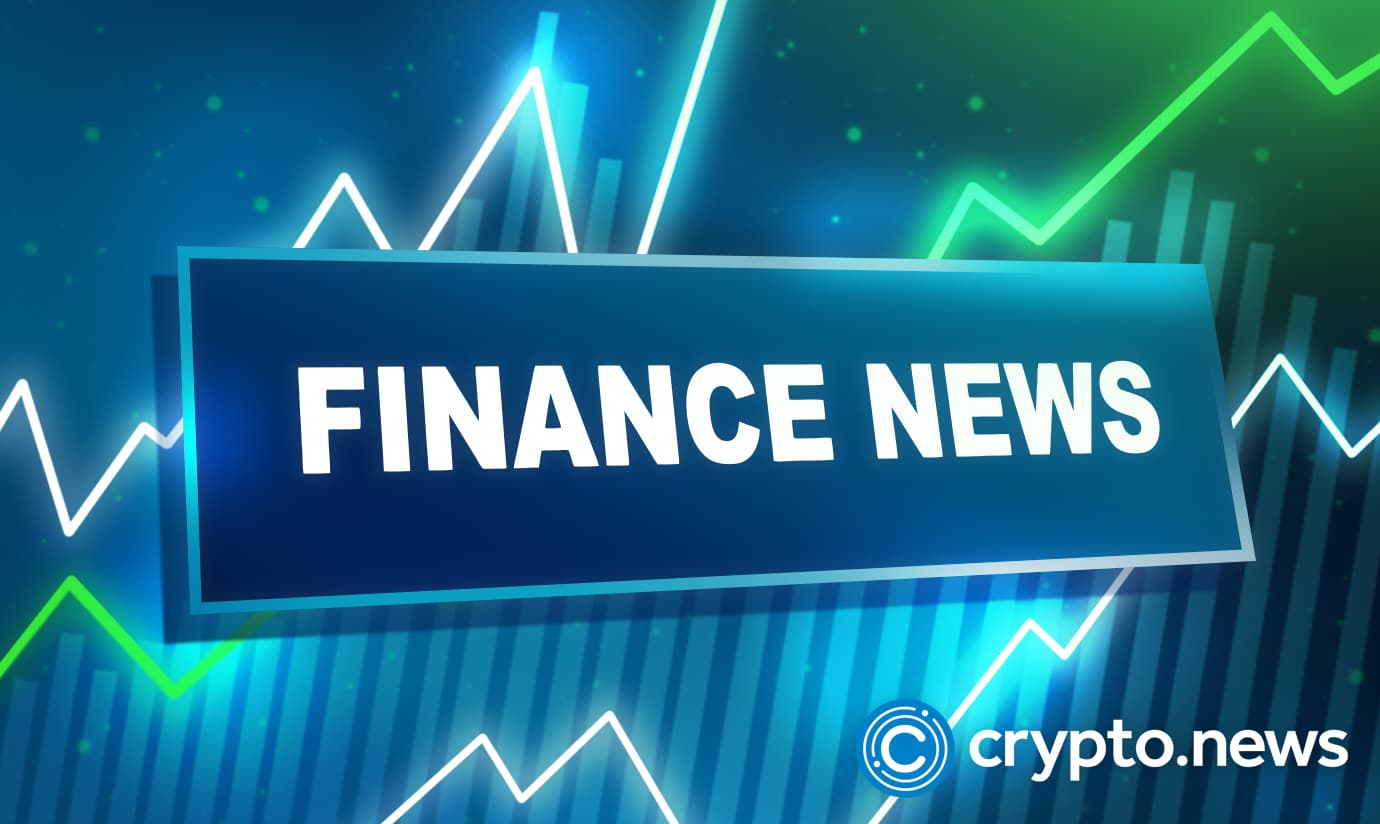 Inflation rates continue to hit hard as many countries, including the UK and Canada, report new highs. Funding rounds continue with Secure.io and FitR while the crypto market takes an uptrend.
UK Inflation at New 40-year High of 9.4%
The global financial space appears to take a severe hit, with many countries' inflation rates continually hiking. According to recent reports, the UK CPI rose to 9.3% annually. This is a new 40-year high for inflation, as the CPI hit 9.1% in May.
Reports indicate that motor fuels and food drive this rising inflation rate. The current CPI rates are the basis of the Bank of England hiking interest rates. The BOE has implemented five 25-basis point hikes to interests in the past few months.
Governer Andrew Bailey recently insinuated that the BOE might go for rate hikes at 50 basis points. Bailey further added that;
"From the perspective of monetary policy, these times are the largest challenge to the monetary policy regime of inflation targeting that we have seen in the quarter century since the MPC was created in 1997… That emphatically does not mean the regime has failed. Far from it. The regime was set up for times exactly like these. The regime, founded on central bank independence, is now more important than ever. The worth of any regime is tested in the difficult, not the nice, times."
Canada Inflation at 39-year High
While the UK suffers from the 4-decade high inflation rates, Canada's CPI is currently at a 39-year high. According to reports, Canada's Inflation rate hit 8.1% in June, an increase from 7.7% in May. However, these new rates were less than the forecast of 8.4%.
The chief economist at BMO Capital Markets, Doug Porter, recently said, "For one of the rare times in the last two years, we've got a number below expectations… The bad news is we still got the highest inflation in roughly forty years."
According to reports, there is a possibility of an increase in interest rates with a rare 100 bps. The chief Canada strategist at TD Securities, Andrew Kelvin, recently said;
"It's no time for complacency from the Bank of Canada and we expect them to maintain a relatively forceful policy stance in September… The debate for September should really be between a 50 or a 75-basis-point move."
Secure.io Raises $5 Million
In a medium blog earlier today, Secure.io announced a successful funding round that raised $5 million. The blog reads;
"We are excited to announce that Secure3 has raised $5 million to build the web3 security ecosystem of the future. This seed round was led by Mirana Ventures with participation from Tier 1 VC funds including GGV Capital, HashKey Capital, Zonff Partners, SpringWind Ventures, Alumni Ventures, Eastlink Capital, ArkStream Capital and angel investors from Silicon Valley."
FitR Official Closes Seed Funding Round
Earlier today, @Crypto_Dealflow tweeted that;
"P2E AI fitness platform @FitRofficial has closed seed fundraising round. Amount raised is not disclosed. @AVATAR_AVAX, @KuCoinVentures and @HashKey_Capital are among investors."
FitR Official did not share the details of the funding round. FitR is a play-to-earn AI fitness platform.
Minecraft to Ban NFTs on Game Servers
Recent reports indicate that the hit game Minecraft plans to block the use of blockchain technology and NFTs on its servers. This came from a news post shared by the Microsoft-owned studio. As part of the blog, Minecraft said;
"To ensure that Minecraft players have a safe and inclusive experience, blockchain technologies are not permitted to be integrated inside our client and server applications, nor may Minecraft in-game content such as worlds, skins, persona items, or other mods, be utilized by blockchain technology to create a scarce digital asset. Our reasons follow."
As part of their reasons, Minecraft said that "NFTs are not inclusive of all our community and create a scenario of the haves and the have-nots."
The scarcity models associated with the NFT space can limit the ability of many players to access some features on some servers.
Crypto Market in an Uptrend
The crypto market uptrend is still going on, with the market cap hitting $1.1 trillion earlier in the day. This comes as cryptos like Bitcoin and Ethereum continue gaining upward market momentum.
For the first time in over a month, Bitcoin hit the $24k mark today. While the coin is currently trading at $23.7k, there is still a chance that the coin will drive even higher in the ongoing bulls. Ethereum, the second largest crypto, cracked $1.6k in valuation earlier today. Many other cryptos also enjoyed new monthly highs today.