Why Institutional Savvy Players Are Entering Alien Worlds' Gaming Metaverse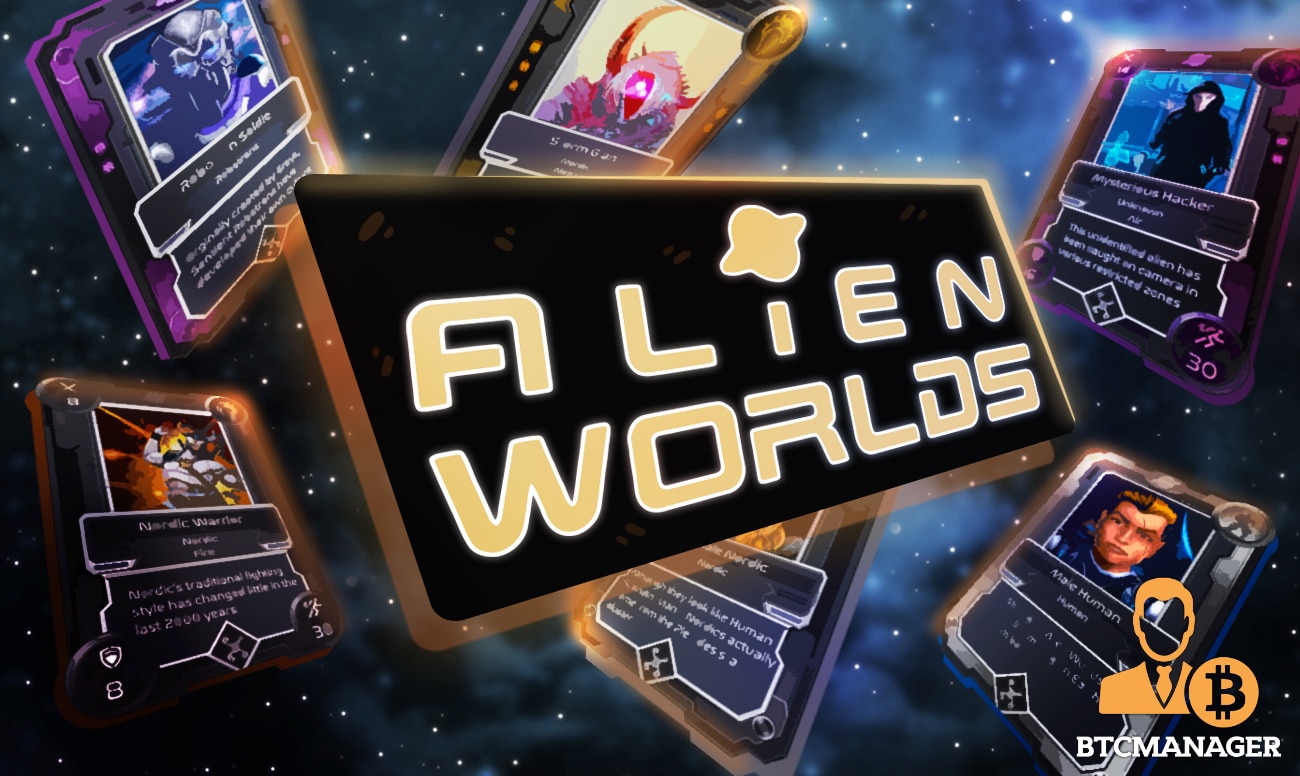 The blockchain space is ever-evolving, with increasing competition arriving to capitalize on this new, digital frontier. For enterprises who wanted to generate profits from the industry without directly holding cryptocurrencies, mining was traditionally a suitable option. Currently, mining is dominated by multi-billion dollar firms, with savvy investors now looking for new aspects of the market to invest in.
Recently, one of the most popular methods of exposure has been through the acquisition of NFTs, an aspect that popular blockchain-based game Alien Worlds is highly benefiting from. With traditional blockchain mining opportunities drying up, no longer offering the ability to grab a stronghold over the market, investors are now focusing on a 'planetary takeover' where they can significantly influence the space; Alien Worlds looks to be the space of the future.
Financial Services Employees are Turning Into Gamers
In an online world with verifiably scarce assets, a majority of control over an asset would deem the owner responsible for the production rate of new assets stemming from their ownership. This is especially true in Alien Worlds, where individual planetary ownership dictates the staking production, NFTs, and usability of the digital land. We are seeing more savvy players coming into this realm, ranging from employees of New York-based hedge funds to employees of interdealer brokerage firms in Hong Kong, and the Alien Worlds team wanted to better understand why.
After conducting an in-depth analysis, the motivation of these participants is becoming more clear. Since they are no longer able to gain a significant stake in many mainstream blockchain mining networks, they are looking for new, high-potential platforms to achieve a controlling stake. Due to the dynamic nature of the Alien Worlds metaverse, they may be able to gain a controlling stake in an Alien Worlds planet and have the ability to dictate Trilium (TLM) flows and the future of the planet.
As the native currency of the Alien Worlds metaverse, control over TLM production through planetary acquisitions is becoming a viable way for financially astute players to exert control through investments. This may seem surprising at first, but with the rapid growth of NFTs and investors looking to capitalize on the latest trends before it's too late, the concept of planetary takeover and domination makes a lot of financial sense.
One player, who preferred to remain anonymous, explained,
"I liked the idea of getting passive income from owning land and had seen how much the price of land had appreciated in other games, and loved the idea of being able to get in at the beginning. Also, just looking at the functionality that would be developed over the next few years I thought some of those would be interesting as a game and I wouldn't feel like I'm just wasting money."
This player in particular works as a software engineer at a large bank and started investing in blockchain in 2017. His activity in NFTs began after the lockdown started while working from home. Like with many newly found remote workers, the industry has provided an exciting learning curve to experience an emerging technology, mixed with gaming and passive income opportunities.
Why Alien Worlds?
Alien Worlds is a fully interactive gaming metaverse where rewards for game play and digital game cards are tokenized, giving gamers full control over in-game assets and how they are used. There is a robust internal economy in this universe, with Trilium acting as the means for storing, transferring, and earning in-game value.
In Alien Worlds, players can earn Trilium from mining and stake it to one or more planets, giving them voting rights for Planetary Council members, who then may determine the planet's Trilium payouts, and future activities. Since TLM is mined through the game, it is quite a scarce asset, something that hedge funds and institutional investors have evidently begun to notice.
With all of Alien Worlds' in-game opportunities, it has quickly risen to the top of the charts. Alien Worlds had a steady grasp as the most used blockchain game, but is now fighting for the number one spot as new games and increased competition enter the market. Still, Alien Worlds had more than 30,000 users playing its game during the last month, with just under 75 million transactions taking place over this time period.
Gamers now realize that something they previously viewed as a hobby is presently a way to earn value, spurring platform growth. This isn't a small monetary sum either, with the top players in the ecosystem generating tens of thousands of dollars in income during the first two months. Established investors are taking notice, and they want in the game.
Dominating an industry sector is rare, but it is easier with large amounts of capital to allocate. People are starting to notice.The blockchain gaming and NFT ownership space is growing, and investors do not want to be left out of the potential gains. With the possibility of dictating Trilium outflows and NFT production, large investors are starting to get involved within the gaming metaverse.