How to Integrate Crypto with eCommerce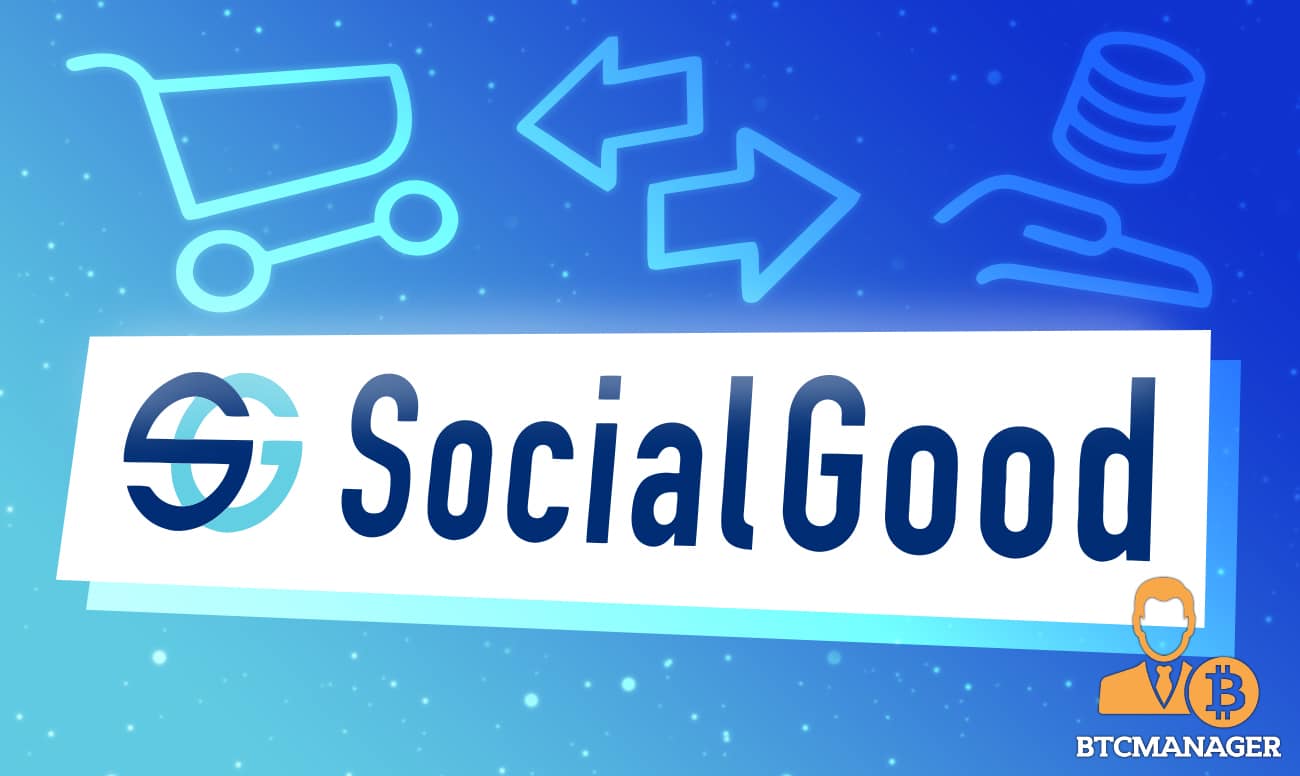 The gap between economic equality is widening and developing economies are suffering the most from it. While several economic models presented by the government and other entities are bridging the gap, the progress is slow.
In this challenging situation, cryptocurrencies are helping to speed up the pace by providing users the ability to multiply their rewards exponentially using various DeFi tools. As a result, a unique use case has emerged as SocialGood, a crypto asset designed to empower eCommerce shoppers. 
The SocialGood App is a mobile crypto cashback app that aims to solve the world's widening economic inequality problem by offering up to 100% crypto back on shopping in the form of crypto assets. SocialGood has indeed partnered with several major eCommerce and retail stores such as eBay, AliExpress, Myntra, Nike, and more. 
SocialGood – The bridge between Crypto and eCommerce
Shopping is a therapeutic exercise but has the downside of leaving you with less cash. Social Good Foundation Inc, the parent company behind SocialGood, aims to change the status quo and offer the consumer the ability to shop endlessly without worrying about burning a hole in their pockets. 
SocialGood ensures that everyone can enjoy economic stability by integrating cryptocurrencies with the eCommerce industry. The project has partnered with several online retail stores that users can purchase from using the mobile app available for both Android and iOS devices. 
After shopping with the partner retail stores, the user will receive up to 100% crypto back in the form of the SocialGood token SG, a token whose price can increase with the increase in its usage. SG is listed on Bittrex Global, BitMart, P2PB2B and Uniswap and can be exchanged for Bitcoin (BTC) or USDT after the partner store approves the transaction. Users can also receive up to 15% APY staking rewards if they hold their SG.
The SocialGood App is an intuitive patented app that has approval from Yuriko Koike, the governor of Tokyo. As a legal entity, the project receives support from the Japanese government, such as low-interest loans, support for overseas expansion, and reduction of patent-related fees. Over the years, SocialGood has developed a unique and robust way to integrate cryptocurrencies with eCommerce while ensuring economic equality for all users. To learn more about it, visit the Website | Twitter | Telegram | Facebook