Introduction to NFTY Portal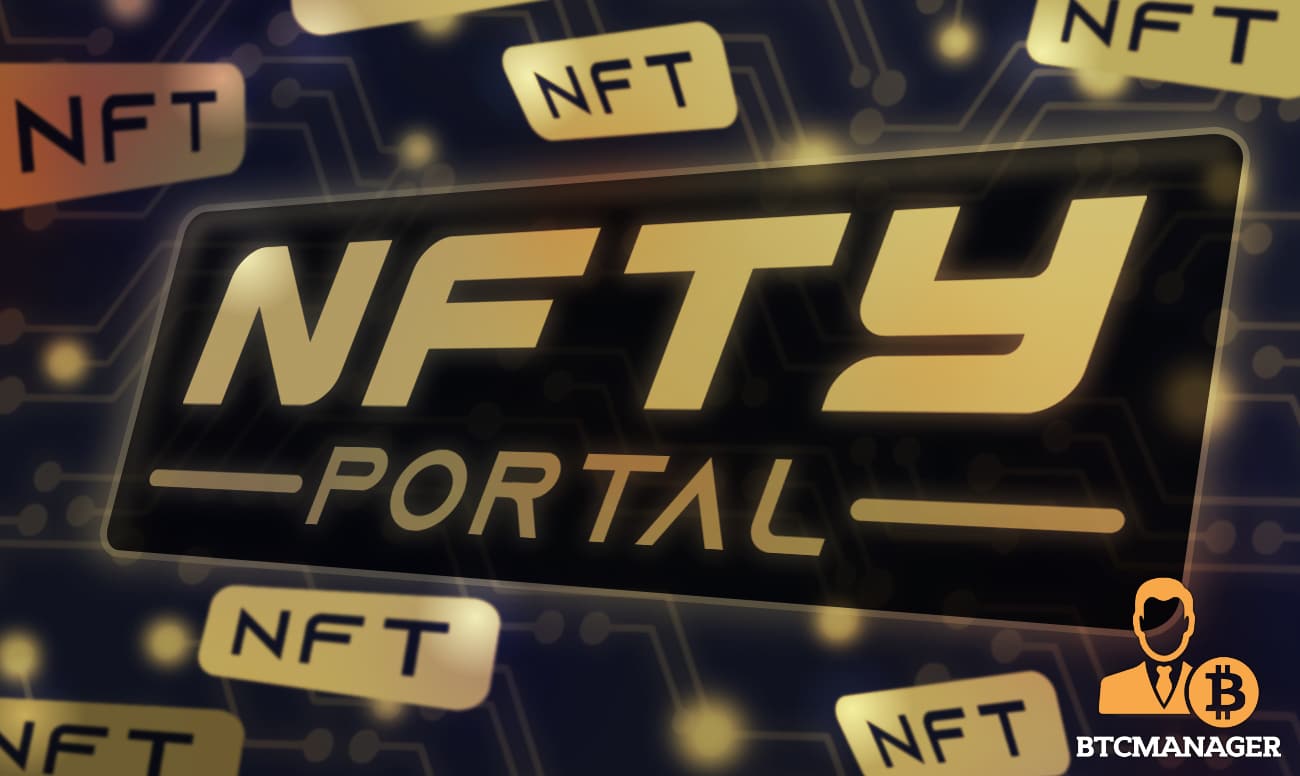 The NFT's recent rise in popularity has been a major driving force in elevating its status as one of the leading applications of DeFi and blockchain technology. NFTs help tokenize real-world assets and make them secure, permanent and invaluable. In fact, anything from a rare piece of art to a beautiful music composition can be tokenized using NFTs.
We have already seen several use cases of NFTs involving famous personalities such as celebrities, sportspeople, musicians, etc., join the crypto community. Not only do they add real-world assets to the crypto world, NFTs also help crypto adoption. While there are several promising NFT platforms, there are not many all-in-one portals that can help users trade coins, tokens and NFTs all from one single, utility portal.
NFTY Portal – Space and Time in Motion
The NFTY Portal is a new type of decentralized exchange where users can trade NFTs, tokens and coins in a single place. It is a fully decentralized ecosystem where traders, artists, collectors, musicians and others can trade NFTs using NFTY coins or other cryptos. 
NFTY Portal takes its name from the English word "Nifty", meaning skillful; and "Portal" is a door to another universe which in the DeFi world suggests an exchange or swapping platform. The name NFTY Portal together signifies "a gateway to an effective trading universe". NFTY Portal markets itself using the slogan "Space and Time in Motion", representing the ever-evolving crypto space and role that NFTs play in that universe. 
Here are a few advantages of the NFTY Portal:
A first-of-a-kind Coin/NFT Decentralized Exchange that allows users to trade, buy, sell and gift coins, tokens and NFTs in a single place.
NFTY Portal offers NFTY minted coins, tokens and NFTs apart from ETH and BSC minted coins, tokens and NFTs to trade.
NFTY charges extremely low transaction fees and provides quick and straightforward transactions. 
Anyone can mint their NFTs on NFTY Portal and list them on the platform itself to sell to a global market instead of a restricted DEX. 
NFTY Portal's token section will work similarly to UniSwap but with better connectivity with other blockchains such as ETH and BSC. 
NFTY Coins
NFTY Portal also offers NFTY Coins that can be minted and sold on the platform itself. The coins' names are used to create the company's slogan, "Space and Time in Motion". Their design has the slogan printed around the circumference of each coin giving them a futuristic feel that perfectly portrays their name. 
NFTY SPACE 
NFTY Space coin is the leader of the NFTY Ecosystem and is used to make payments for the transaction fees related to coins, tokens and NFTs in the NFTY Wallet, Website and Portal. It can be traded with other tokens using NFTY Portal, Website, or Wallet. 
NFTY TIME
NFTY Time coin will help maintain the supply of other coins in the ecosystem. It will also be used as a reward for yield farming the NFTY SPACE coin. NFTY TIME coin also acts as a collectible, high-demand, low-supply coin that can be traded in the ecosystem using the NFTY Portal, Wallet or Website.
NFTY MOTION
NFTY Motion is the governance coin of the ecosystem. This coin will be gifted to NFTY TIME coin holders as a reward and will give them governance rights over the NFTY Portal project's future decisions. 
IN CONCLUSION 
The NFTY Portal is a modern-age DEX that offers a one-stop solution for trading, selling, purchasing or gifting various tokens, coins and NFTs, including those minted on the platform itself. The platform currently makes all trades using the website and the wallet and will soon be launching the DEX.