Investors' Bitcoin Sentiment Remains Positive Despite Price Correction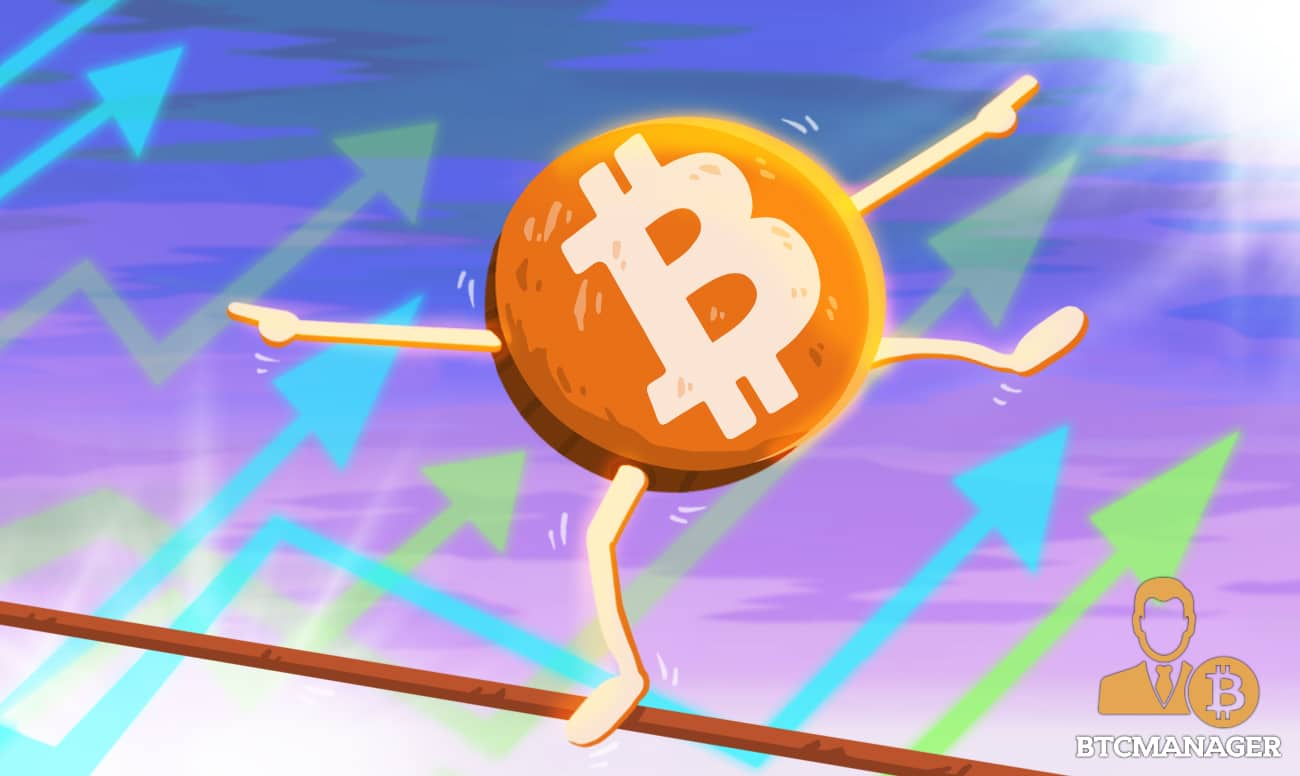 Top hedge fund managers globally have revealed that they are very much bullish on bitcoin (BTC) and altcoins. The result of a survey conducted by Intertrust Group shows that these hedge funds expect to hold at least seven percent crypto in their portfolio in the next five years.
Hedge Funds Plan to Increase Crypto Exposure
Per research conducted by the Alternative Investment Management Association earlier in May 2021, more than 47 percent of traditional hedge funds are already investing in crypto or making concrete plans to do so. In the past 12 months alone, more than 200 new crypto funds went live across various jurisdictions, upping the number of recognized crypto funds to over 800.
According to a report by Financial Times on June 15, 2021, despite the current downturn in the global cryptocurrency markets, top hedge fund managers remain very bullish on these super-volatile digital currencies and they expect crypto to occupy a relatively large percentage of their portfolio in the next five years.
Specifically, a survey of 100 large hedge fund chief financial officers (CFOs) conducted by Intertrust, a group that offers private wealth services and more, found that these CFOs plan to hold an average of 7.2 percent of their portfolio in cryptocurrencies by 2026.
Commenting on the matter, David Miller, executive director of Quilter Cheviot Investment Management noted that:
"Hedge funds completely understand the risks that come with cryptocurrencies, as well as their long-term potential."
In May 2020, Paul Tudor Jones, the multi-billionaire founder of Tudor Investment Corporation, described bitcoin as the best hedge against the great monetary inflation. Ahead of the ongoing U.S. Federal Reserve policy meeting, Jones made it clear that he'll boost his crypto holdings further if authorities fail to properly address the issue of inflation.
"If they say 'we're on [the right] path, things are good,' then I would just go all-in on the inflation trades. I'd probably buy commodities, buy crypto, buy gold," he said.
Investors Bullish on Bitcoin (BTC) & Altcoins 
It's worth noting that institutional investors are not the only ones that are increasingly seeing bitcoin (BTC) in a positive light despite its shortcomings.
According to Voyager Digital's Q2, 2021 retail investment survey involving 3,671k high-frequency traders on its platform, an impressive 81 percent of respondents said they still believe in the long-term potential of cryptocurrencies.
Interestingly, 39% of participants said they see the price of bitcoin hovering between $56,000 and $70,000 by the end of Q3, 2021, 28 percent said they see bitcoin trading between $41k and $55k, while just 18% predicted that BTC would hit $71,000 by that time.
In the same vein, respondents have pointed out that they see a good number of established altcoins, including Cardano (ADA), Chainlink (LINK), Polkadot (DOT), and Dogecoin (DOGE), hitting the moon this year.
At press time, the bitcoin (BTC) is exchanging hands for $40.160, with a market cap of $752.44 billion, as seen on CoinMarketCap.