IOST (IOST) Unveils $100 Million Entroverse Incentive Fund for EVM Developers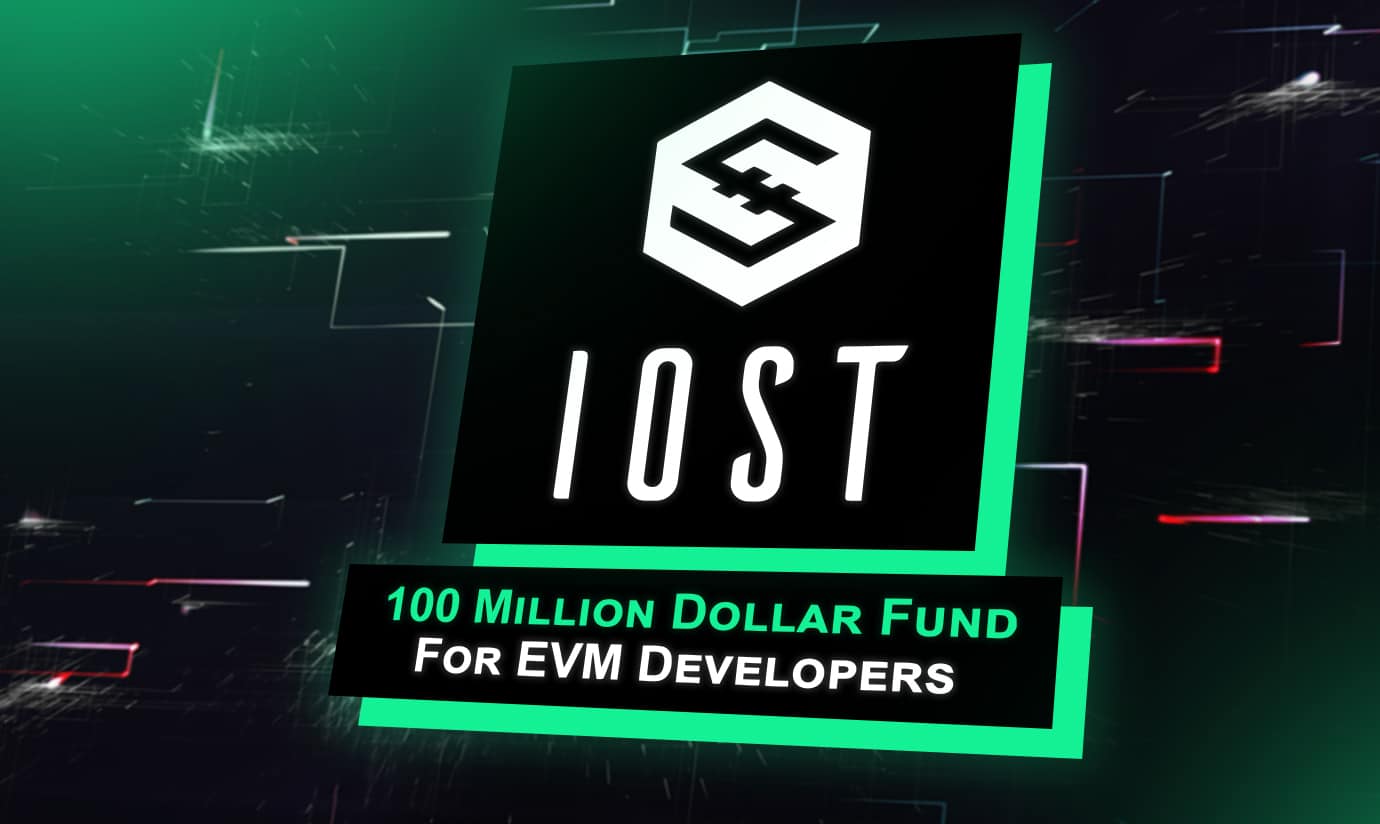 The IOST (IOST) Foundation has joined forces with some leading venture capitalist firms and ecosystem partners to launch a $100 million dollar exclusive incentive fund for EVM developers. IOST aims to incubate next-gen cutting-edge projects via the fund and propel the growth of its multichain blockchain ecosystem.
The IOST (IOST) $100 Million Entroverse Fund
Barely two weeks after unveiling its long-awaited roadmap's secret weapon dubbed Project Entroverse, the IOST Foundation, in collaboration with top VC firms, nodes, and ecosystem partners, has announced the launch of a $100 million dollar exclusive incentive fund to attract more EVM developers and ultimately incubate next-gen projects that will accelerate the growth of IOST's multi-chain ecosystem.
Per a press release shared with crypto.news, Big Candle Capital (BCC), a Singapore-based VC firm with more than 40 experienced professional investment experts with extensive business capabilities and rich resources in both the blockchain and traditional finance world, is the fund's lead investor.
The team has stated categorically that the scope of the $100 million Entroverse exclusive fund is not limited to dApps development on the IOST chain, as all top-notch solutions deployed on other EMV-compatible chains with multi-chain interoperability can also apply for support.
Key Details of the Entroverse Fund
The newly-launched Entroverse fund consists of two broad parts: 'the New Ecosystem Fund' and the 'Accelerator Fun."
The team says the New Ecosystem Fund will focus on fostering adoption and accelerating the growth of IOST's on-chain applications, mainnet infrastructure, and tools, while the Accelerator Fund will provide capital, FA, and incentive bonuses to development teams and projects through IOST.
The New Ecosystem Fund Scope
Market Analysis – successful projects will be offered market research and in-depth industry research reports put together by the BCC team
Token design – project teams will be assisted by BCC professionals who have extensive experience from top global investment banks in developing their economic models and more.
Structure design – project teams will be provided with targeted successful case studies such as popular dApps for reference.
Promotion – project teams will get media support and promotion from BCC's top-tier media connections and high-quality communities with a large number of members.
The Accelerator Fund
The BCC team will provide successful projects with non-dilutive funding, FA support to skilled developer teams with no experience in the industry, and incentive bonuses to startups based on their user base, activity, and total value locked (TVL).
Project teams and dApp developers interested in joining the IOST multi-chain ecosystem can contact BCC via [email protected], attaching their Whitepaper, Project Description, Team Introduction, and Financing status.
Big Candle Capital says it aims to use its years of experience in the blockchain space, enormous capital, and expertise, to help IOST strengthen its global influence, and boost the value of the IOST token and the returns for long-term holders.
BCC wrote:
"Through this cooperation, Big Candle Capital has brought numerous elite talents to IOST. They have recently joined the team and will be helping with technology, operations, investment management, research and analysis, secondary market operations, and more.
"We hope that the individuals, teams, and organizations that join the upcoming IOST multi-chain ecosystem have confidence in the projection of the crypto industry and are willing to grow together with IOST to build the world's most extensive decentralized economic system and create magnific applications that can drive traffic in multiple mainstream public chains, and obtain corresponding returns in the process."
As stated earlier, BCC's exclusive fund is not limited to applicants developing IOST-based dApps, as outstanding EVM-compatible projects can also apply for funding. The BCC team says its main investment focus is on DeFi, NFT, GameFi, Web3, metaverse projects, and more.
BCC says it supports all kinds of funding strategies, including seed, A round, B round, pre-IPO investments, and more. The team offers outstanding projects between $30,00 to $5 million funding, making diversified investments according to the assets' life cycle and the development trends to minimize risks.
"Big Candle Capital entirely agrees with IOST's vision. It thus strongly supports the launch of the exclusive fund, which is one step towards deploying EVM compatibility and building a multi-chain ecosystem in IOST. As more projects join the ecosystem, IOST will attract more developers, partners, and supporters to witness the rise of the next-generation public blockchain," BCC added.