IOST (IOST) Partners with Leading Crypto Staking Network Moonstake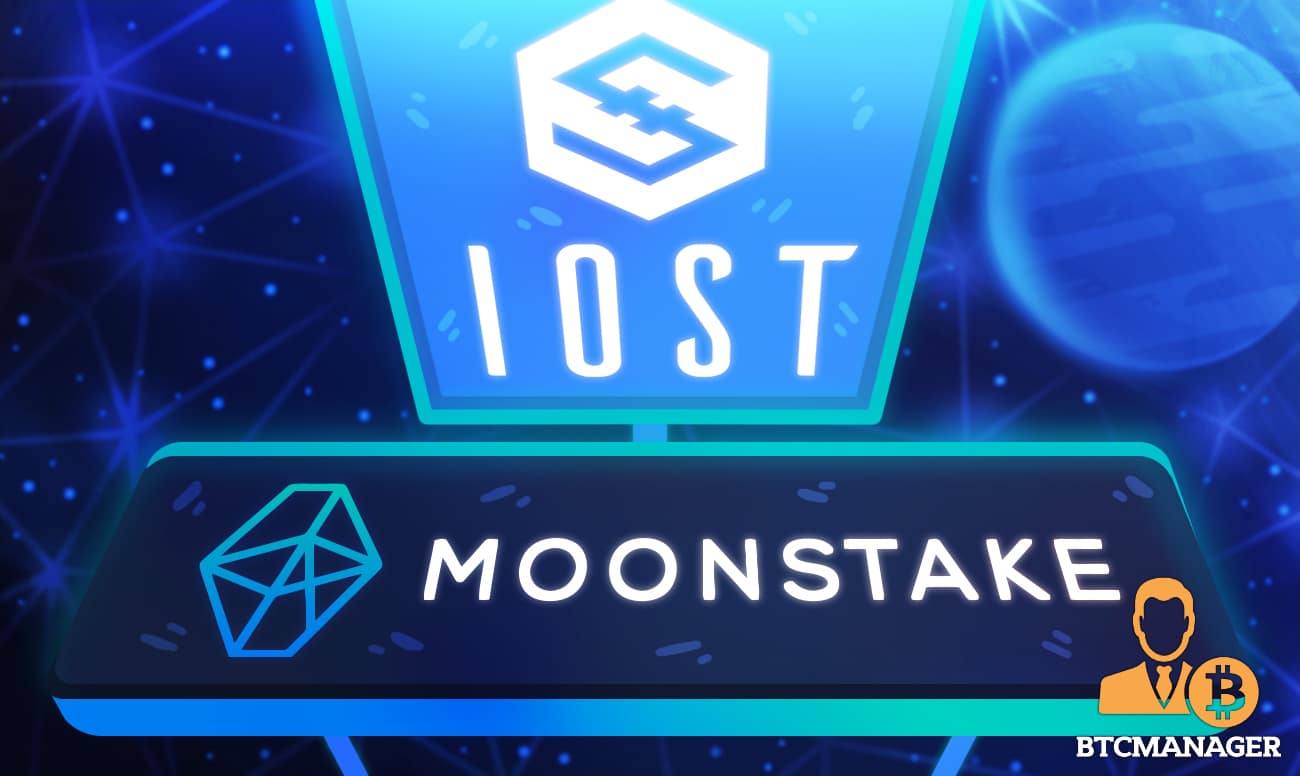 IOST joins forces with Moonstake to enable a seamless IOST staking experience for users.
Facilitating Easy Staking Experience
IOST (IOST), a pioneering decentralized, high-throughput smart contract platform today announced its partnership with leading staking network Moonstake to enable seamless staking functionality for IOST coin on Moonstake wallets.
For the uninitiated, Moonstake entered the crypto staking landscape in 2020 with an intention to develop the largest staking network in Asia. Fast forward to today and Moonstake has several milestones to its name such as developing the most user-friendly wallets for both Web Wallet and Mobile Wallet (iOS and Android) that are compatible with more than 2,000 cryptocurrencies.
Having launched its full-scale operations in August 2020, Moonstake's total staking assets now sit at a whopping $900 million with it cementing itself as one of the top 10 largest staking service providers the world over in just one year. Now, Moonstake aims to introduce staking support for IOST.
To refresh memory, IOST is an enterprise-level blockchain network developed for online service providers. The smart contract platform leverages the "Proof of Believability" consensus algorithm to process on-chain transactions that allow high transaction throughput speeds while simultaneously that all nodes stay compliant.
IOST Price Continues to Rise
Since its entrance into the budding DeFi and NFT landscapes, IOST has witnessed a staggering growth of more than 650 percent. Further, staking support from world-leading crypto exchanges such as Binance and Huobi has also added to the upward price trajectory of IOST.
Now, the collaboration with Moonstake promises to bring about a delightful staking experience for IOST investors on Moonstake Wallet.
Commenting on the development, Jimmy Zhong, CEO, IOST, noted:
"We're pleased to collaborate with Moonstake, one of the world's top 10 largest staking providers with user-friendly, secure, and highly powerful staking wallets. IOST is always looking to partner with reputable projects and so far, we are very much impressed with the market position Moonstake has achieved in just one year since launch. We look forward to increased adoption of IOST staking and the IOST network following the launch of IOST staking on Moonstake Wallet as well as further collaboration opportunities with the Moonstake team."
Similar sentiments were echoed by Mitsuru Tezuka, Founder, Moonstake:
"We're excited to partner with IOST, an esteemed leading blockchain platform, to enable the IOST staking for our investors on Moonstake Wallet. The demand for IOST staking has been on the rise on the market recently following the many great strategic achievements of the IOST network and we can't wait to bring this much-requested feature to our users. Moonstake also looks forward to potential deeper collaboration opportunities in different fields of decentralized technology with the innovative experts at IOST."
At press time, IOST trades at $0.065 with a market cap of over $1.4 billion, according to data on CoinGecko.