IOST-Based DeFi Protocol, Donnie Finance, to Airdrop 10% of Governance Tokens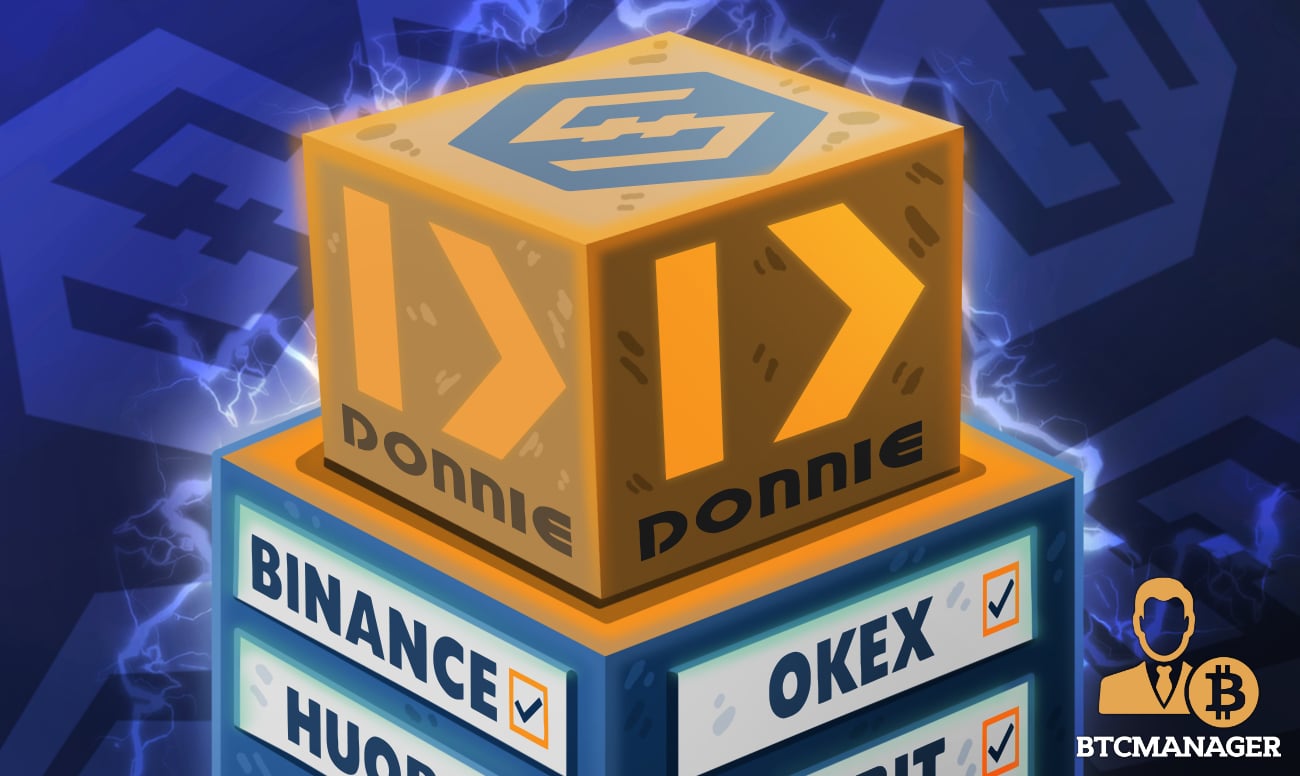 Donnie Finance, a Korea-based DeFi platform, will airdrop 10 percent of its total supply to IOST holders, an update on Feb 23 reveals.
IOST's Role in DeFi
IOST is the native token of the IOST blockchain–one of the world's most reliable and widely adopted enterprise-grade smart contracting platforms supporting negligible transaction fees.
In 2020, the platform updated its roadmap to focus on DeFi.
They have since partnered with several protocols, providing technical expertise and contributing to their marketing efforts.
Binance, OKEx Support the Airdrop
Several exchanges, including Binance—the world's largest cryptocurrency exchange powering the Binance Smart Chain that's going head-to-head with Ethereum in daily transaction count while maintaining drastically lower transaction fees, and MXC, have expressed their support.
As such, IOST coin holders in any of the supported exchanges will receive a portion of Donnie Finance governance tokens.
The airdrop will be in two phases; the first snapshot of IOST token holders will take place on Feb 25 at 8:00 AM (UTC).
According to Binance, IOST holders whose deposits or withdrawals would not have been confirmed on snapshot time won't be eligible.
Additionally, holders with less than 1 IOST tokens or holders based in the U.S. or sanctioned countries won't be eligible. DON tokens will only be accessible once the DeFi project finishes distributing all tokens to IOST holders.
What is Donnie Finance (DON)?
Donnie Finance is built on the IOST smart contracting platform. It plans to offer a range of services such as digital asset management, decentralized exchanges, payment, credit analysis, and lending services.
Their native token, DON, is for governance.
To participate in their ecosystem and vote, DON holders must stake the token. Beyond voting rights, holders receive benefits such as discounts on services and transactions, favorable interest rates when borrowing, among others.
To ensure the security of funds and bolster confidence, Donnie Finance's code is audited by Halborn and SLOW MIST.
The project is backed by heavyweights, including IOST, HUSD, CObak, Tpay, and DeFi Code.
In addition to top-tier support from established firms in DeFi, the project's parent company is liquid, generating over $10 million in revenue. Its blockchain division also comprises over 17 experienced team members.
Two experienced senior developers are spearheading the project, aiming to launch all of Donnie Finance's products between 2021 and 2022.