IOST (IOST) Foundation Push for European Expansion with ditCraft and Vault Wines Alliance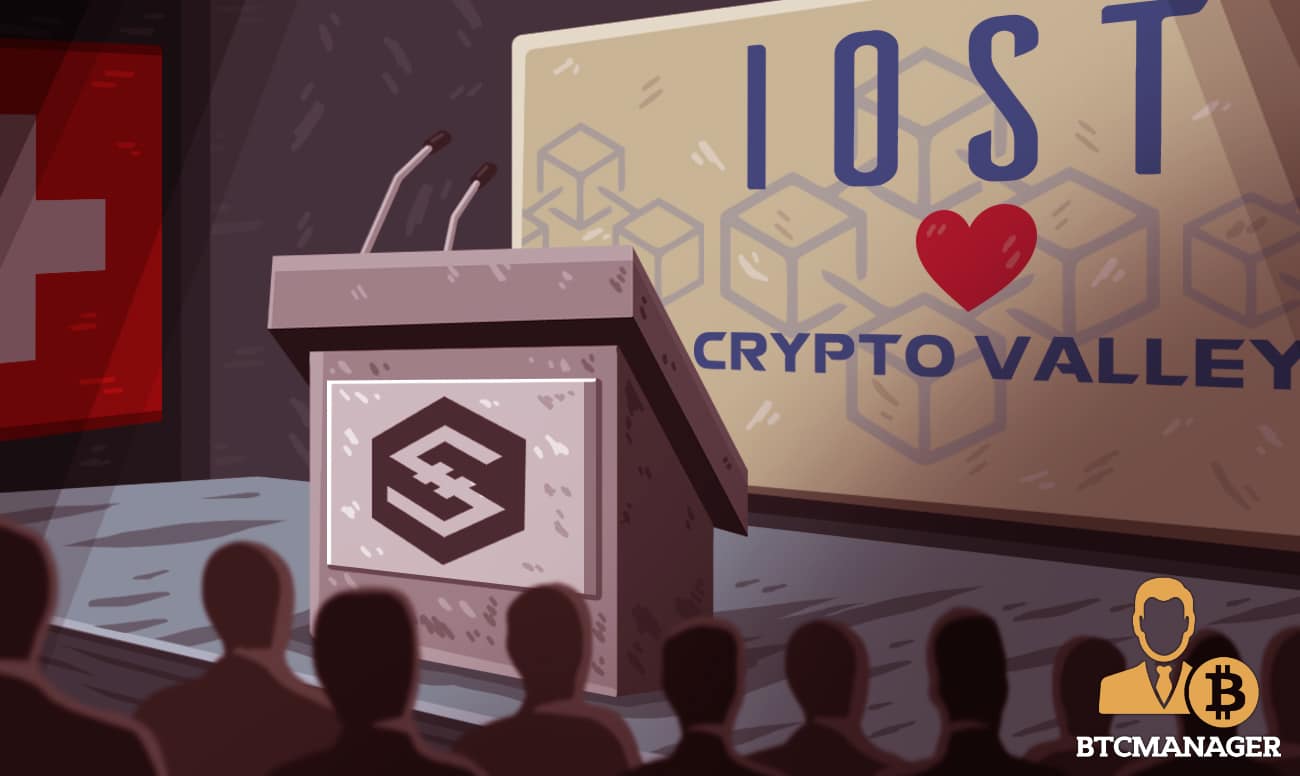 As part of its plan to fully enter the European market, IOST Foundation has collaborated with DAO project, ditCraft and European wine company Vault Wines. ditCraft and Vault Wines showed an interest in partnering with IOST Foundation while at a Decentralized Autonomous Organization (DAO)-themed event in Europe, according to a Medium publication on February 7, 2020.
ditCraft and Vault Wines Join the IOST Ecosystem
Per the publication, ditCraft and Vault Wines have joined IOST (IOST) after indicating an interest in being a part of the IOST ecosystem.
According to IOST Foundation, this collaboration is in line with its goal to enter the European market fully.
Reportedly, the new alliance was formed at an offline DAO-themed event in Europe, where over 40 blockchain industry peers were in attendance.
ditCraft and Vault Wines to Use IOST Blockchain Network
As part of the collaboration, ditCraft will take advantage of the IOST network to launch its project while Vault Wines will rely on IOST's blockchain for wine anti-counterfeiting and product traceability.
"IOST will use its traceability technology to protect brand reputation, product quality and consumer rights for Vault Wines," the team said
IOST Foundation further outlined that ditCraft is a project that focuses on decentralizing the centralized git development process by using blockchain as an incentive mechanism.
ditCraft also establishes community governance, reviewing, and reward mechanisms to the software development process.
In line with that, the ditCraft team outshined 300 projects worldwide in the incubation plan of Crypto Valley Investment Company (CVVC) and received investments from CVVC.
Vault Wines, on the other hand, relies on blockchain technology and pairs it in its winemaking process.
The project was also chosen in the CVVC incubation program, and it will participate in the Davos Conference, during the World Economic Forum (WEF).
IOST has made a lot of partnerships within the past few months, and as BTCManager reported on September 13, 2019, the blockchain company partnered with INFUN, a blockchain game publisher in a bid to promote the growth of the IOST ecosystem and a role-playing game on IOST.
In September 2019, reports emerged that IOST has collaborated with JustCo, Asia's leading coworking space provider to launch the IOST Launchpad.
At press time, the price of IOST (IOST) is up by 2.34 percent at $0.007166, with a market cap of $86.09 million as seen on CoinMarketCap.