IOST Launch IOST Plan X Bounty Program to Bring Creative Blockchain Ideas to Life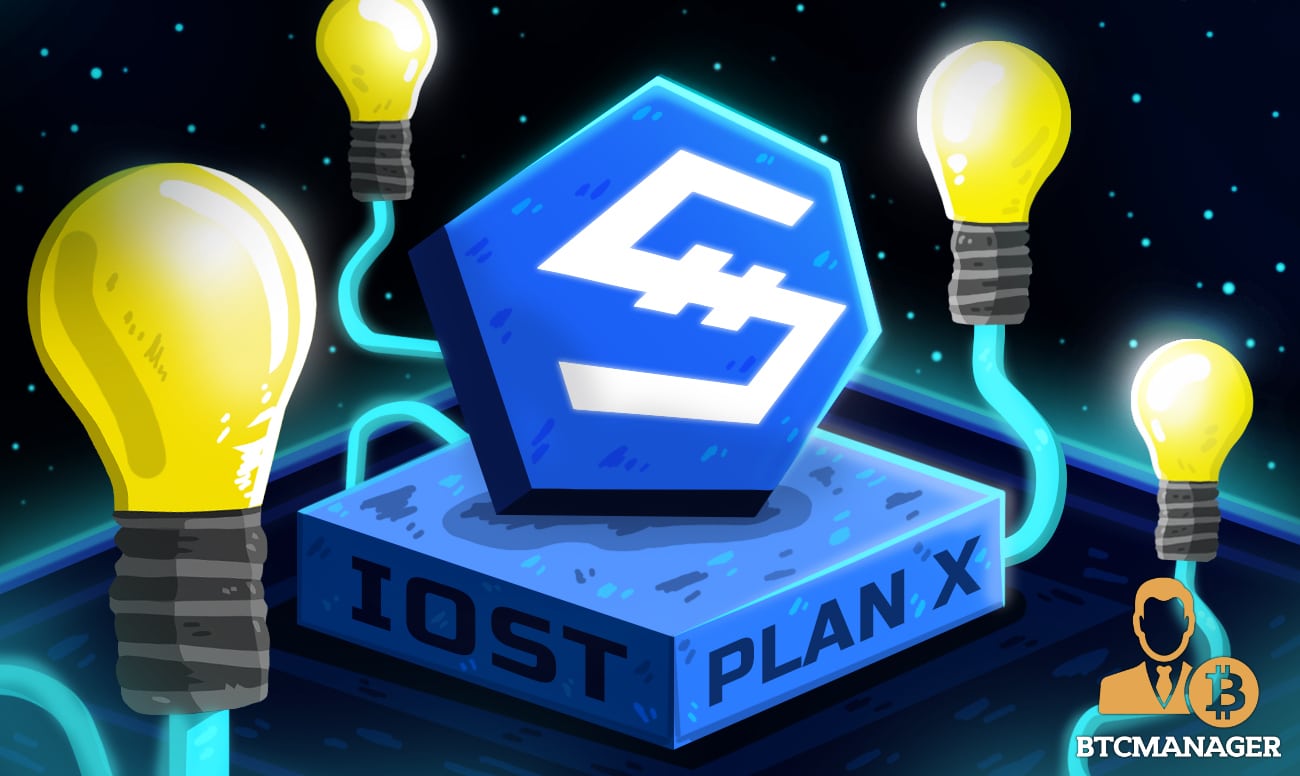 Enterprise-geared blockchain project IOST (IOST) on April 15, 2020, announced the launch of IOST Plan X, a new bounty program that seeks blockchain developers across the globe to bring their bright and creative development ideas to life in the IOST ecosystem.
Introducing IOST Plan X
In a recent development, leading blockchain network IOST launched IOST Plan X, a bounty program that aims to encourage talented distributed ledger technology (DLT) developers across the world to bring forth their most robust ideas to develop practical tools on the IOST blockchain.
Blockchain developers with an appetite for creating impactful applications are encouraged to participate in IOST Plan X to showcase their innovative skills. The project actively seeks developers who believe they have impactful ideas that can be implemented directly on the IOST blockchain.
Interested developers can fill in the form here with a detailed description of their ideas, along with their contact information. Post successful completion of the evaluation of the idea, the team at IOST will contact the developer to share further developer incentives.
Further, the announcement also urged IOST community members to share what useful blockchain tools or decentralized apps (dApps) they would like to see on IOST blockchain. After the evaluation of the ideas, IOST will look for developers that can build dApps that can bring such ideas to life.
As an incentive for the brainstorming, the IOST team will reward all adopted idea providers with IOST tokens. Interested IOST community members can submit their ideas here.
IOST Continues to Build
Although the current global pandemic might have halted the vast majority of businesses and industries across the globe, the blockchain industry, and in specific, the IOST project, continues to burn the midnight oil.
BTCManager reported on March 25, 2020, how IOST had unveiled its new staking mechanism which allows IOST on-chain voters to "unstake" their tokens within just three days rather than the usual seven days.
On a more recent note, BTCManager informed its audience how IOST was chosen as one of the top five blockchain projects by China's Center for Information and Industry Development (CCID). The project was ranked 5th in the latest Chinese blockchain rankings, sharing the spotlight with EOS, TRON (TRX), Ethereum (ETH), and Lisk.