IOST-based Revival NFT Marketplace to Feature Chinese Artist Edison Zhang's Collection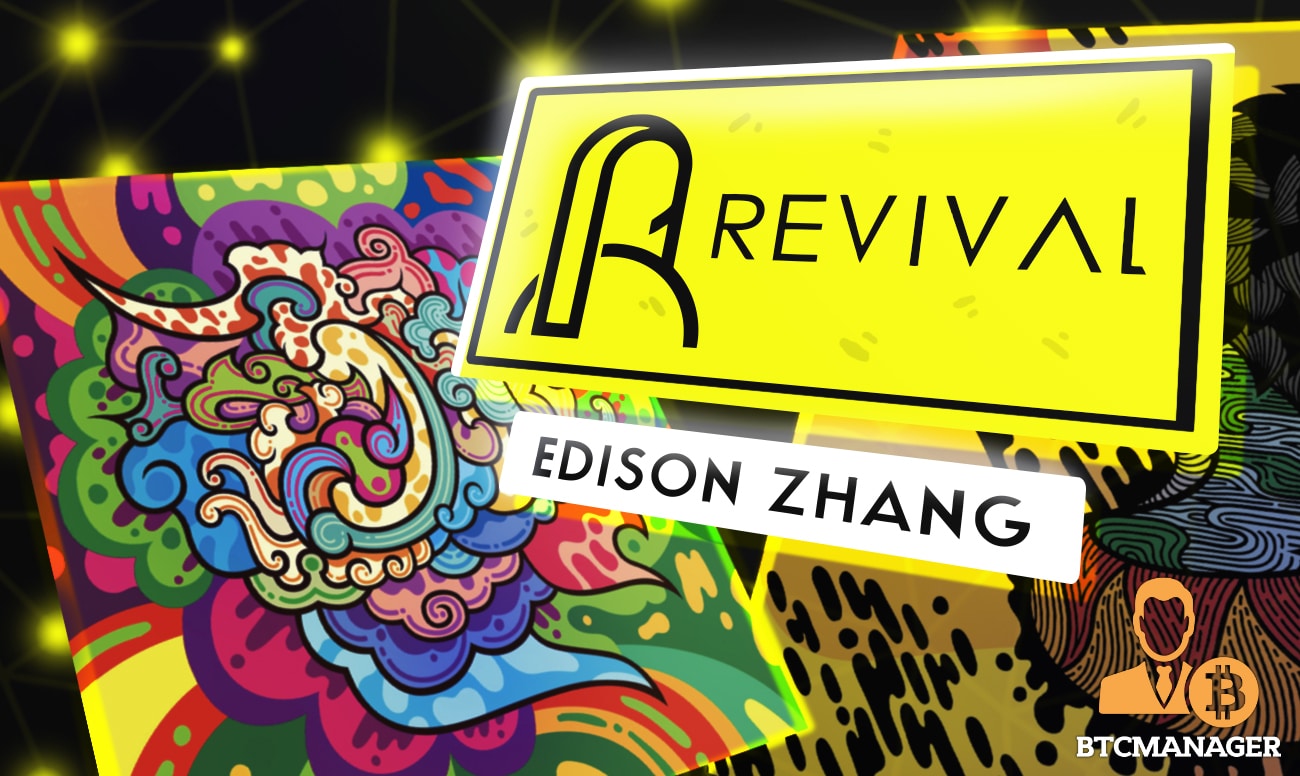 Edison Zhang, a famous street artist in China, is the first featured artist on Revival, an NFT marketplace on IOST.
Revival to Feature Edison Zhang's NFTs
After joining the Medici Support Program in June–receiving marketing and technical support from the Emogi team–, Edison's five NFT feature artworks will be available for auction on the Revival marketplace on launch set for June 23, 2021.
Edison Zhang is known for his artistic expressions and as a muralist. His drawings are distinct, incorporating special elements from Chinese traditional culture, crisply melted with the current expressive pop culture.
He's famous in China for his depictions, an art he has been refining from a young age.
Talking to Revival, the artist said he has always been passionate about drawing, absorbing different styles, especially when he went to Thailand after completing college.
By fusing his Chinese stylistic expressions, Edison is glad to introduce people to his traditional culture. He says his graffiti and paintings always draw viewers' attention. Given his distinct drawings, they are easily picked out as bearing Chinese origins.
"I believe that art is more than an expression of forms of beauty. It is a means of cultural exchange. By combining Chinese traditional culture and pop culture, my works will show that China has a thousand-year-long history and fascinating culture besides beautiful scenery and tasty food."
Edison Wang is a Global Icon
Edison, who is also the WWF China Art Ambassador, has featured in several global cultural landmarks for his unique skills. Some of his noteworthy invites include attendance at the Forbidden City–where he became the first Chinese artist to receive an invitation–, the Bird's Nest, the National Grand Theater, and more.
He has also participated in several local and international events.
Specifically in China, Edison has been invited by Huawei, where he created mural paintings for Huawei Nova Art Exhibition.
At the same time, he worked with AUX for the AWE Home Appliances Conference.
Why Revival is Unique for NFT Artists
Revival by the Emogi Network isn't segregating artists, classifying them by their popularity or skills.
Instead, they are open, aware that no artist is too big or small to showcase their talent to the world.
Revival is designed with the artist in mind.
Accordingly, deliberate efforts have been made to improve the user experience for easy onboarding of artists.
This way, artists can focus on doing what they do best.
Additionally, Revival will introduce an innovative margin reward mechanism where artists would, just by listing their NFTs, earn LOL and IOST tokens.
This incentivization aims to onboard more artists, rewarding them for their skills, going a long way in building a complete and active marketplace for NFTs.