IOSTSwap Cross-Chain Interoperability Bridge Launched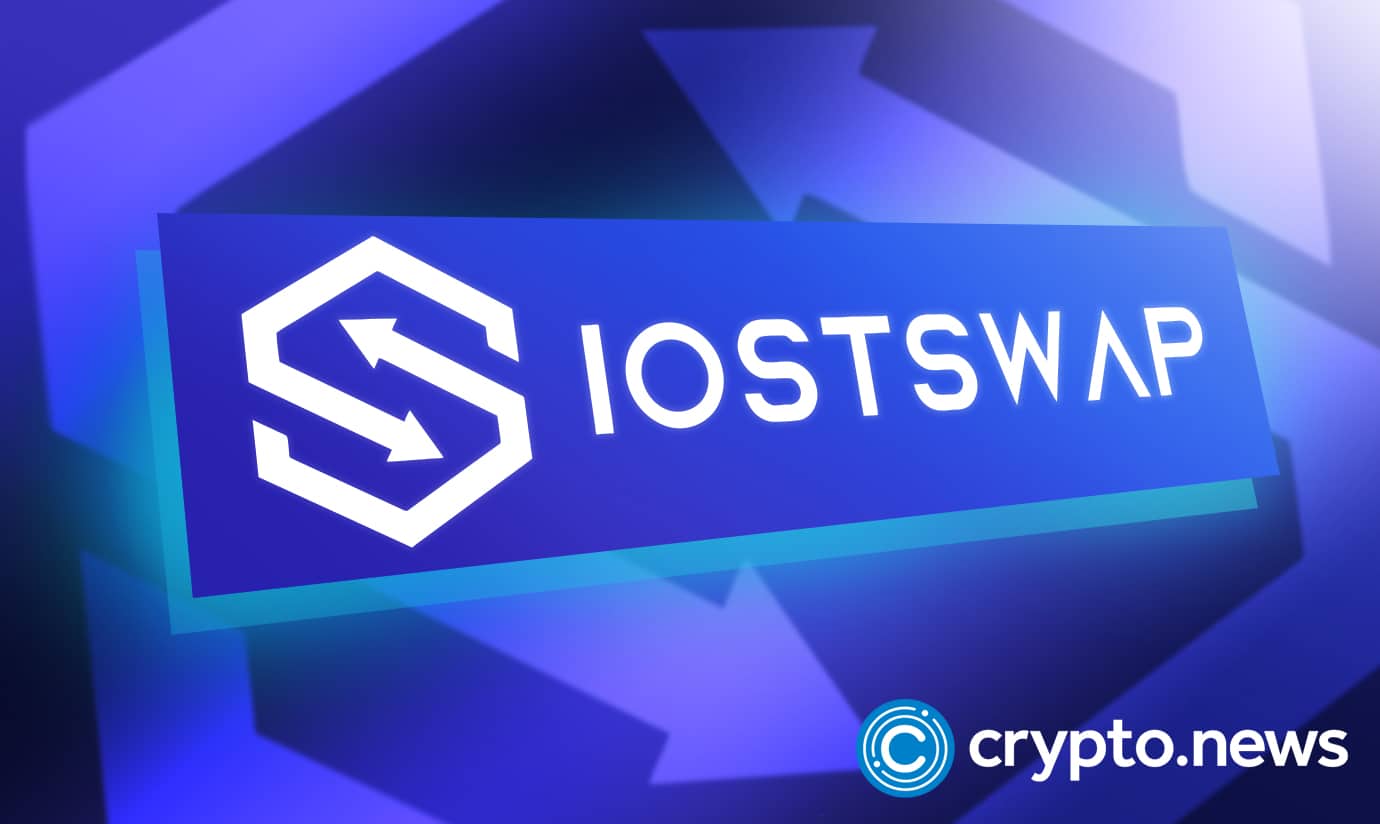 IOST (IOST) has announced the launch of the IOSTSwap cross-chain protocol. IOSTSwap will serve as a bridge between IOST and Ethereum, allowing users to participate in high-quality projects with more benefits, and a lower cost on the IOST network.
IOSTSwap Launched
The IOST team has announced the launch of the IOSTSwap, a secure and seamless decentralized cross-chain interoperability protocol that will serve as a bridge between the IOST and Ethereum ecosystem.
Innovative decentralized finance (DeFi) and non-fungible tokens (NFTs) metaverse projects on the Ethereum blockchain such as Uniswap, Compound, NBA Top Shots, Axie Infinity, and others, have grown exponentially in the past two years.
While these projects have undeniably become a crucial part of the crypto and blockchain industry's expansion and adoption, the fact still remains that a vast array of crypto enthusiasts have been left deprived of enjoying the benefits of DeFi and NFTs due to the shortcomings of Ethereum, which include low scalability and exorbitant gas fees.
This has spurred various public chains and layer-2 projects to build cutting-edge solutions designed to lower the barrier to entry into the DeFi, NFT, and metaverse ecosystems for regular individuals and enterprises. This attracts new users and institutions that seek the highest return on various public chains and boosts the demand for cross-chain bridges.
IOSTSwap is designed to solve the problem of congestion and other inefficiencies on Ethereum. With IOSTSwap, users can now transfer tokens between the two public chains and use the IOST token to participate in various Ethereum-based DeFi, NFT, and metaverse projects.
IOSTSwap Unlocking Opportunities
With IOSTSwap now live, new asset liquidity will be unlocked in the IOST ecosystem to reach out to a more extensive userbase.
Per the Sigma team, the partner node in charge of the IOSTWap development, preparation is in top gear to connect IOST to other high-performance public chains including Avax and Solana, and make IOST interoperable with various token standards through the IOSTSwap protocol.
The team has made it clear that its ultimate goal is to make IOSTSwap the number one router for Web3, effectively positioning it as a robust infrastructure for all cross-chain interactions, while also supporting cross-chain interoperability of tokens, NFTs, and general data. IOSTSwap will also facilitate a fast, safe, cheap, and reliable exchange of value and data between multiple chains.
Sigma wrote:
"We see a future where parallel multichains coexist in the industry, and IOST needs an interoperability-based core alongside its creativity, community, and inclusiveness. The IOSTSwap cross-chain bridge is the key contribution from Sigma to bring IOST closer to its vision of a multi-chain future.

We believe that more technological improvements and market innovations will come to the IOST chain in different cross-chain-related fields such as Layer1, Layer2, and EVM compatibility. These products will help promote the interoperable ecosystem of IOST and Ethereum and other EVM-compatible public chains. Sigma will grow together with IOST and witness the prosperity of the multichain ecosystem."
IOSTSwap combines the following solutions to build a safe, efficient, and accessible bridge:
Lock/Unlock cross-chain protocol
A cross-chain protocol optimized and upgraded by Sigma for a better and safer user experience.
A smart calculator for optimal Gas prices on Ethereum
Zero gas fees
Zero handling fees.
IOSTSwap will enable fast, seamless and cost-efficient transfers of ERC-20 tokens between IOST and Ethereum, making it possible for users to trade Ethereum-native assets on IOST dApps, and unlocking new liquidity and user channels for the IOST ecosystem.
For developers, IOSTSwap will function as a gateway to Ethereum liquidity and serve as a strong catalyst for both ecosystems.
In the future, the team plans to make IOSTSwap more interoperable, and support more public chains, including Solana, Avalanch and other. IOSTSwap will be able to synchronize the status of dApps on multiple chains, support the transfer of ERC-721 tokens, and more.
At press time, the price of IOST (IOST), is hovering around $0.02855, according to CoinMarketCap.