IOTA Foundation and NKT Partner to Empower Digital Asset Management of Cable Drums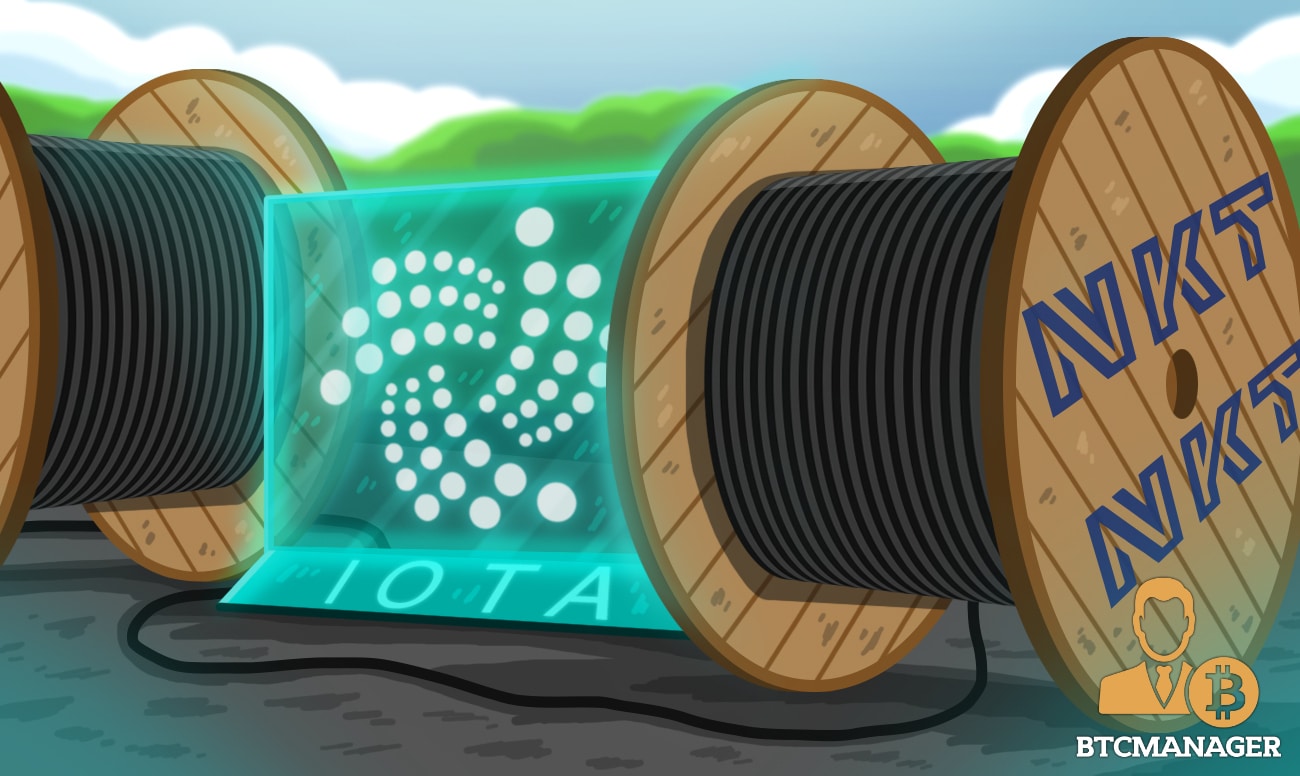 Danish electric and electronic manufacturing company NKT has entered into a partnership with the IOTA Foundation to meet industry demands for digital asset management of cable drums. The firm announced the development through a press release issued on May 7, 2020.
Aim to Power an Autonomous Machine Economy
NKT's digital hub, THINKT Digital recently joined forces with distributed ledger technology (DLT) non-profit organization, the IOTA Foundation, to explore ways to convert assets such as power cable drums into autonomous economic agents. Specifically, the two entities will develop and implement solutions to enable such autonomous economic agents to pay and collect payments for their own services moving through the supply chain.
The new partnership, powered by the existing TrackMyDrum digital platform aims to improve utilization of cables, lessen wastage of resources, streamline the journey of drums through the supply chain, and hasten operations during power cables projects.
Commenting on the development, Camilla Miehe, Project Lead, TrackMyDrum, said:
"With a digital ecosystem, we can ensure a more efficient and sustainable use of assets such as cable drums for the benefits of all involved parties."
Adding:
"Imagine that cable drums would pay €2 to the user to change its status report of being in-transit, accepted or ready to return, and be able to charge cable manufacturers directly for cable mounting and transportation. This will prevent them from being lost or dumped saving utilities, energy providers and installation companies thousands of Euros in fees and improve the overall project execution."
According to the press release, this mechanism will be achieved by equipping each cable drum with its own e-wallet similar to smart mobility Car eWallet projects so it can execute transactions autonomously.
Jens Munch Lund-Nielsen, Head of Global Trade & Supply Chains, IOTA Foundation, noted:
"We want to make cable drums an economic agent on its own, so it can create real-time incentives to support its operations by simply paying the parties involved."
IOTA's Tangle Finding New Fans
German DLT project IOTA is burning the midnight oil to leverage its promising Tangle consensus infrastructure to foster an autonomous machine-to-machine (M2M) economy.
BTCManager recently reported the partnership between IOTA and software firm Pickert which seeks to deploy the former's Tangle distributed ledger framework in smart manufacturing.