IOTA Launch Hackathon to Promote Adoption of Its Industry Marketplace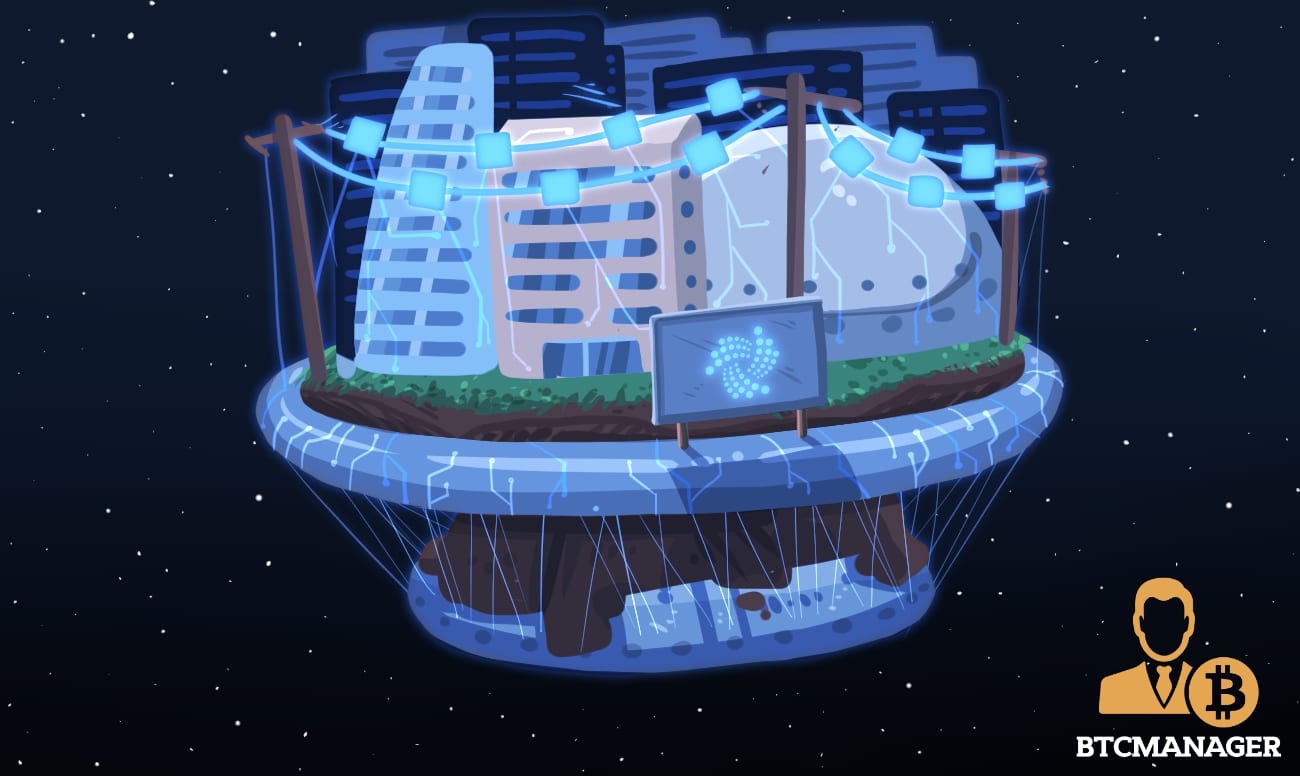 IOTA (MIOTA) a distributed ledger technology (DLT) project for internet things (IoT) has joined forces with [email protected] to launch the Industry Marketplace Hackathon. The duo is calling on developers to create innovative solutions on the  Industry Marketplace 4.0 using both IOTA and [email protected] hardware, according to a blog post on December 12, 2019.
IOTA Promoting the Growth of the Industry Marketplace
Earlier in September 2019, the IOTA Foundation launched its decentralized and autonomous Industry Marketplace which is aimed at promoting interconnectivity between humans, machines and machine-readable smart contracts.
As part of efforts to accelerate the growth of the Industry Marketplace, IOTA and [email protected] have rolled out a development contest.
According to the team, the hackathon challenges developers to create innovative solutions using the Industry Marketplace,  and also combine the IOTA and [email protected] attribute standards.
Developers are expected to create value, and explore new business models in line with the theme of the contest.
Hackathon Features Two Major Challenges
Specifically, the competition has been divided into two sections, where the first challenge, Economy of Things, calls on developers to demonstrate how the Industry Marketplace can be used as a base framework to allow things to negotiate with each other.
Also, there is no limitation to the industries these solutions can be tailored to even though the team highly encourages implementations focused on scenarios including mobility and energy.
"One way to get started is to think about your favourite uber-for-x use case and implement a demonstration of how this marketplace would work using IOTA and standardized identifiers from [email protected]," the team said.
In contrast, the second challenge, [email protected] Standards, requires participants to create an autonomous decision-making process for devices that are able to supply multiple goods & services.
Reportedly, the aim of the decision-making process is to enable these devices to choose automatically, the best Service Requests based matching [email protected] capabilities.
What's more, a proposal has to be sent automatically to the requesting device once the best Service Requests has been chosen.
The Industry Marketplace is powered by IOTA's Tangle technology and the firm claims the platform is the world's first autonomous and decentralized virtual marketplace,  providing a vendor-neutral ecosystem that is accessible to both humans and machines to buy and sell goods, services, and data.
Industry Marketplace also adheres to the Industry 4.0 language specifications, which clearly defines the order messages in a bidding process that are exchanged, as well as the structure of each message.
In related news, on November 29, 2019, BTCManger informed that IOTA intends to launch a digital identity experimental application by the first half od 2020.
On December 5, 2019, reports surfaced that Biota, a German waste management association has adopted  IOTA's technology to incentivize people to recycle their plastic waste.
At press time, the price of IOTA (MIOTA) sits at $0.182787, with a market cap of $535.86 million, as seen on CoinMarketCap.