IOTA (MIOTA) Launches Feeless NFT Marketplace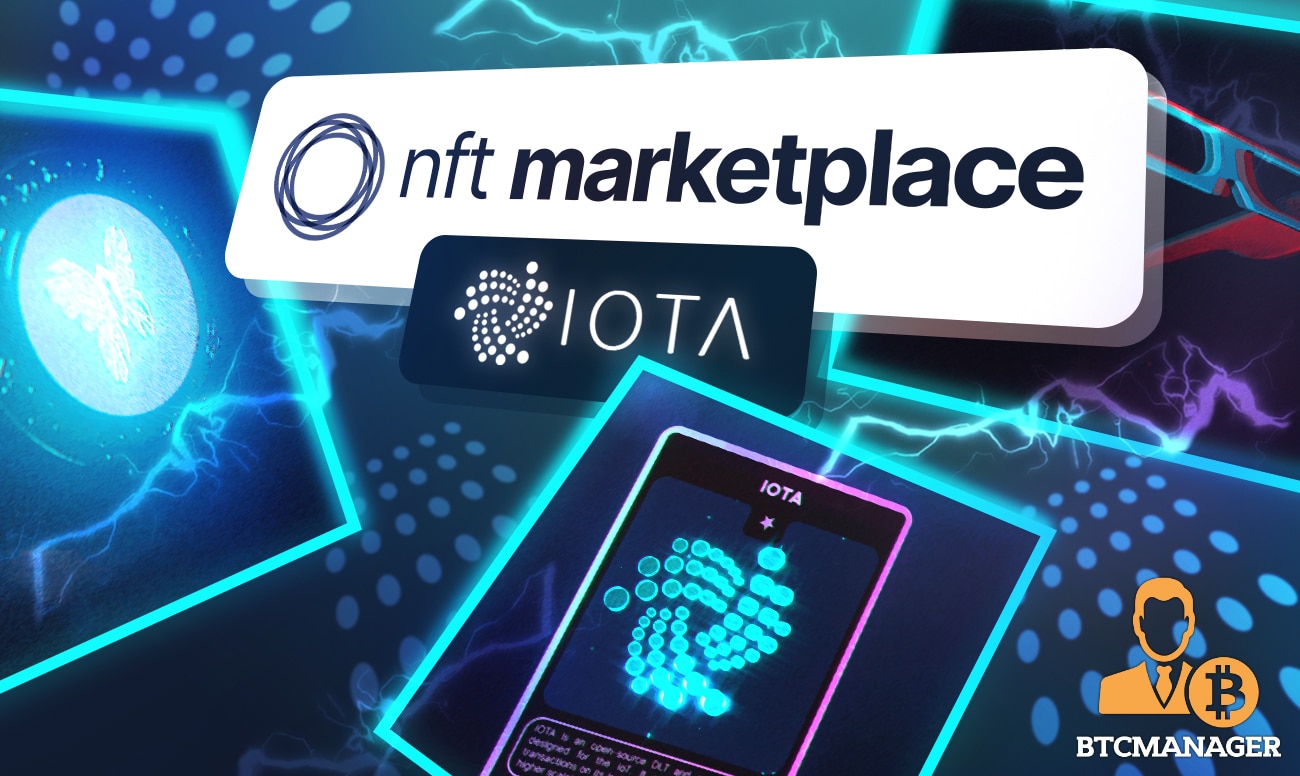 The IOTA (MIOTA) development team has announced the launch of a feeless non-fungible token (NFT) marketplace on the IOTA 2.0 DevNet. The team says the IOTA NFT marketplace aims to lower the barrier to entry for small artists looking to join the NFT movement, according to a blog post on July 12, 2021.
IOTA (MIOTA) Rolls Out NFT Gamechanger
While digital collectibles, popularly known as non-fungible tokens (NFTs) have grown in popularity in recent months, with the NFT ecosystem now valued at over $2 billion, oftentimes, the fees associated with NFT transactions make it almost impossible for the average artist to tap into this innovative space.
In a bid to lower the barrier to entry for artists and digital collectibles lovers into the rapidly evolving NFT industry, IOTA (MIOTA) has launched its NFT marketplace. Currently available only in the IOTA 2.0 DevNet, the team claims the IOTA-powered NFT marketplace is futuristic, fast, and feeless.
IOTA wrote:
"The current process of getting your NFT to a buyer is extraordinarily expensive. Usually, a  minting fee for creating the NFT is attached to the process, listing it on the platform costs an additional fee, the NFT platform usually wants a commission on sales, and the actual transaction to blockchain also involves fees. Smaller, independent artists, in particular, cannot afford these steep fees and are thus excluded from participation in these new markets and ultimately from selling their digital artworks."
IOTA Fostering Inclusivity 
The team says the new community-built IOTA NFT marketplace is designed to make NFTs more accessible, as minting fees on the platform are very low, while transaction fees are entirely non-existent. However, a commission is charged by the IOTA NFT marketplace when an artwork is sold. 
Despite this, the IOTA team promises that using its NFT platform will be a lot cheaper than Ethereum and other blockchain-based NFT marketplaces.
Importantly, IOTA has made it clear that though the test version of the new NFT solution is centralized, the addition of smart contracts and a browser wallet to the IOTA network will bring complete decentralization to the NFT marketplace soon.
As reported by BTCManager, IOTA launched its IOTA 2.0 DevNet and a new Digital Assets Framework earlier in June 2021, to give businesses and blockchain devs a chance to build on the decentralized network in a test environment before it finally goes live.
At press time, the price of MIOTA is hovering around $0.8027, with a market cap of $2.28 billion, as seen on CoinMarketCap.