IOTA (MIOTA) Tangle Technology Uses Far Less Energy Than Bitcoin (BTC)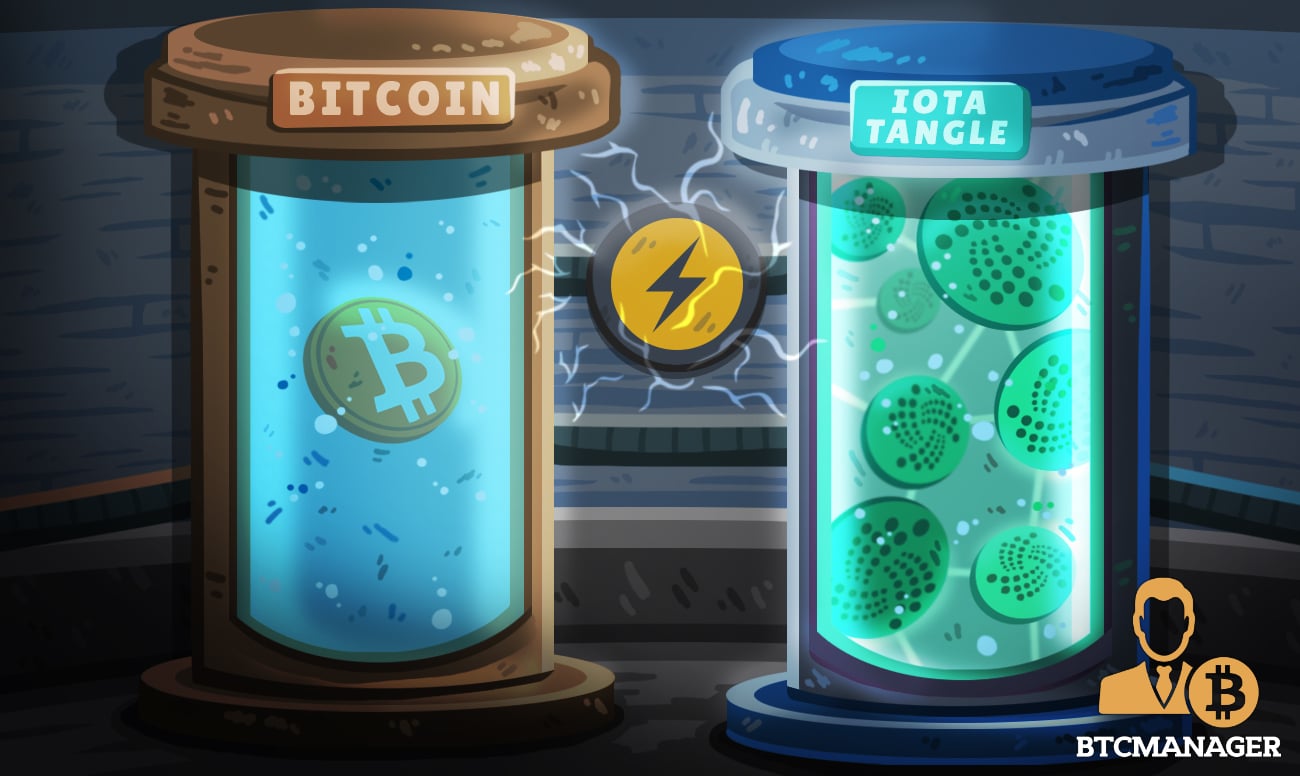 Digiconomist, a platform that claims to be dedicated to exposing the unintended consequences of digital trends from an economic angle, has evaluated the energy consumption of IOTA (MIOTA) and Bitcoin (BTC) and discovered that the latter uses over 10x more energy to carry a 1 BTC transaction as compared to IOTA's Tangle, according to reports on January 27, 2020.
Tangle More Energy Efficient than Bitcoin 
While Satoshi Nakamoto's Bitcoin (BTC) blockchain remains one of the most secure distributed ledgers in the crypto-verse, the network's massive energy consumption has been seriously debated upon by both fans and critics alike, over the years.
In the latest development, a Twitter user with the handle @renewid has taken to the microblogging platform to state that a research report released by Digiconoist has revealed that the Bitcoin network consumes a massive 637.1kWh to transact with or mine just 1 BTC, while IOTA Tangle uses roughly 0.112kWh for that same task. 
In essence, @Renewid has made it clear that the amount of energy required by the Bitcoin network to power a transaction involving 1 BTC, can be used by Tangle to carry out 5.6 million transactions. 
In his words:
"As of today, one BTC-Transaction consumes 637.1kWh of electrical energy. IOTA uses -0.112kWh or less per transaction. So for the energy used for one BTC tx you are able to do 5.6000.000, 5.6 million tx on the tangle."
The Tangle Advantage?
Unlike the Bitcoin network, which uses a proof-of-work (PoW) algorithm to reach consensus, IOTA's Tangle utilizes the directed acyclic graph (DAG) technology, which promises better scalability, and speed.
Despite the speed and scalability that comes with IOTA's DAG technology, it's worth noting that it may not be as secure as the Bitcoin network.
Earlier in 2017, Neha Narula, director at MIT Digital Currency Initiative and his research team discovered a serious vulnerability on the IOTA network, which could allow a bad actor to easily forge an IOTA user's digital signature to steal his funds.
"When we looked at their system, we found a serious vulnerability and textbook insecure code," said Narula at the time. It's worth noting that the IOTA team have since fixed this security loophole.
At press time, the price of IOTA (MIOTA) is up by 3.19 percent at $0.244667, with a market cap of $680 million as seen on CoinMarketCap.
As more and more bitcoin miners begin to adopt renewable energy for their operations, Bitcoin's carbon emissions into the atmosphere will be reduced to the barest minimum and critics will focus less on the energy consumption of the flagship cryptocurrency and pay more attention to its use cases as a real store of value and digital money that has come to stay.