IOTA's Pollen Testnet Lays Foundation for a Decentralized and Feeless IOTA 2.0 Network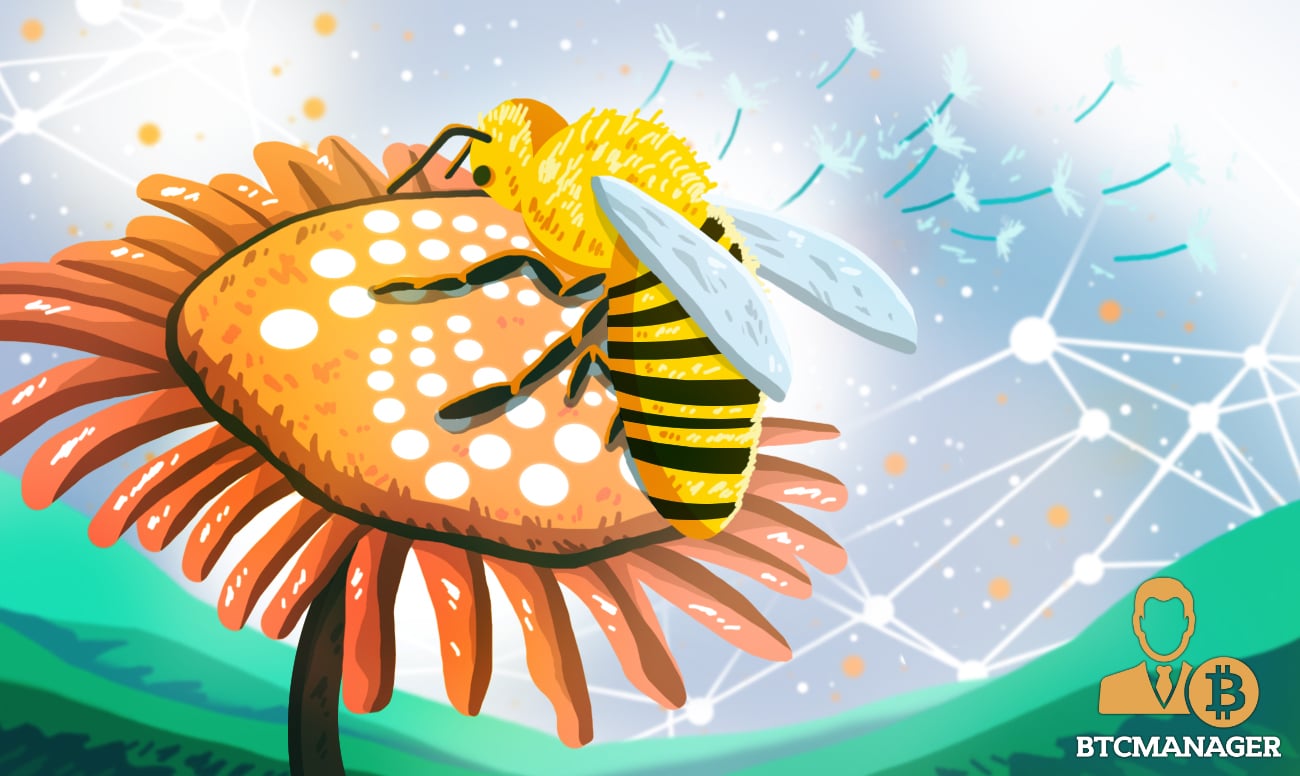 German distributed ledger technology (DLT) project IOTA today released Pollen – a research testbed aimed at facilitating the IOTA community, researchers, and engineers, to test and validate the concepts of the upcoming fully decentralized, feeless, and scalable IOTA 2.0 network.
Marking the Beginning of IOTA 2.0
As part of its three-stage release strategy, IOTA today released the Pollen testbed after "years of intensive research, rigorous testing, and tireless efforts," put in by the project's engineers.
Pollen marks a significant milestone in IOTA's journey toward the Coordicide – the event that would eliminate the centralized coordinator node and make the Internet of Things-focused (IoT) network truly decentralized.
IOTA co-founder, David Sønstebø, took to Twitter to express his enthusiasm toward the development. Sønstebø Tweeted:
It's impossible to encapsulate the sheer magnitude of this release in relation to the IOTA project. All I can say is that this day will forever stand out as the most important in the history of IOTA's development. The entire team deserves all the praise in the world. https://t.co/rwMfbXiJY6

— David Sønstebø (@DavidSonstebo) June 30, 2020
A major upgrade to the previous Alphanet v0.1.3 release, Pollen comprises approximately 60,000 additions and 25,000 deletions to its codebase, according to IOTA.
More importantly, Pollen lays the foundation for a functional coordinator-less network. Continual iterative improvements to Pollen will transform the testbed into the final release candidate for IOTA 2.0.
Pollen Brings A Slew of Performance Upgrades
Today's Pollen release brings with itself a wide array of robust updates.
Pollen includes Fast Probabilistic Consensus which is IOTA's novel consensus algorithm for a decentralized network.
The testbed also brings Value Transactions that will enable IOTA network participants to use an automated faucet to receive tokens, send value transactions through a wallet, and test conflict resolution on the network.
Further, users will now be able to give a personalized touch to tokenized assets on the network by being able to "color" them. By color, the team implies that individuals will be able to give unique attributes to tokenized assets to make them resemble real-world assets such as buildings, IoT devices, and equity, among others.
The Pollen testbed integrates Prometheus and Grafana to help node operators to monitor various metrics by enabling a Grafana dashboard.
Most notably, the release also comprises a future capability for the IOTA ecosystem that would lay the grounds for the development of feeless decentralized applications (dApps).
The release will implement a new project architecture built from three separate layers: the network, communication, and application layers. This new architecture will, subsequently, equip the network for upcoming features including Tokenization, Scalable Smart Contracts, Feeless dApps, and Sharding.
All Eyes on Nectar
Having successfully released the Pollen testbed, IOTA now looks forward to the launch of another major release; Nectar. For the uninitiated, Nectar is the second phase of IOTA's three-step release strategy.
Nectar will release the remaining major network components, including adaptive Proof-of-Work (PoW), among others, onto IOTA's test network for a fully functional, incentivized testnet.