PayIOTA.me Payment Gateway Plugin for WordPress Blogs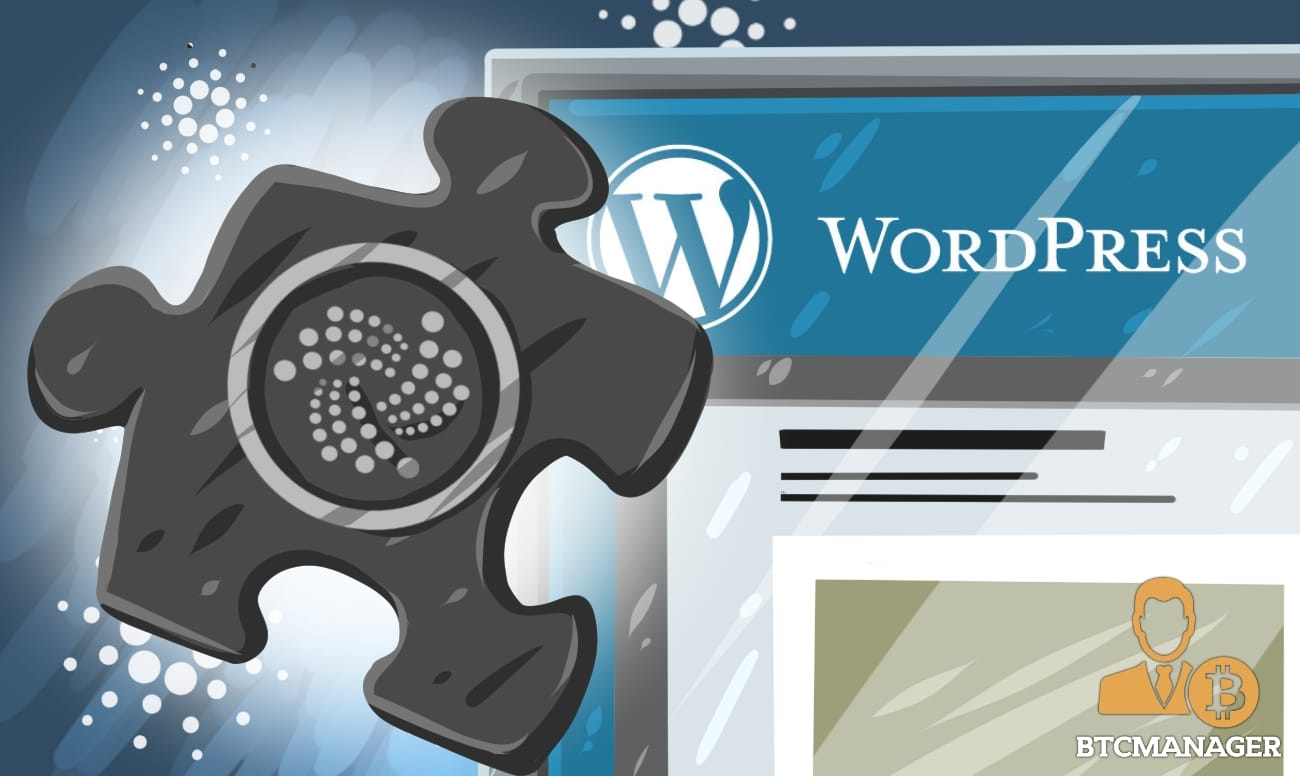 There are a number of cryptocurrency payment gateway plugins which can be used on WordPress blogs to send invoices and receive payments. Notable among them is the recent PayIOTA.me WooCommerce Plugin developed by Dan Darden & Laszlo Molnarfi, a group of GitHub developers. The two broke the news in a WordPress post on January 8, 2018.
WooCommerce Plugin to Accept IOTA Cryptocurrency
PayIOTA.me WooCommerce Plugin has been specially designed to process payments with the cryptocurrency, IOTA. After uploading the Zip file into the WordPress platform or using the WordPress plugin installer, a site owner can begin receiving payments.
Based on the plugin's description page, PayIOTA features a QR code as well as an auto-update.
In the same vein, this plugin is compatible with WordFence, a WordPress widget that protects a website from malware and other malicious attacks. This Open source software allows a sent invoice to be retained for about a week after it has been sent.
The plugin's developer says after this time frame, the payment address is no longer scanned in a bid to check if IOTA funds have been sent in order to prevent server overload.
The Team of Developers behind the Plugin
According to a Medium blog post on May 13, 2018, revealed the team behind this widget include Laszlo Molnarfi, Isaiah Nwukor, Dan Darden, and Muhammad Junaid.
The publication also stated that the data generated from the use of PayIOTA depicts users' unwillingness to spend this cryptocurrency online. It was also noted that an increase in the price of the digital asset led to more consumption rather than its storage.
Aside from PayIOTA.me, other plugins of this nature which site owners can use to receive payments for goods and services are BitMate Author Donations by BitMate, Cryptocurrency Donation Box by Cool Plugins, and Accept Bitcoin from Coingate.
BitMate Author Donations, in comparison to PayIOTA.me, allows bloggers to receive compensation for their work in bitcoin. This widget can be displayed below all the posts on the site as a way of encouraging readers to make donations to authors.
Cryptocurrency Donation Box like PayIOTA.me also features a QR code which can be scanned to make payments instead of relying on a public address. The plugin allows donations to be made using over 20 cryptocurrencies including bitcoin, bitcoin cash, and ether.
On April 29, 2018, BTCManager also reported of a payment gateway plugin released by the Request Network Foundation to allow Wikimedia Foundation, a non-profit organization based in San Francisco, California, to receive crypto donations.