IOTA and Zuhlke to Develop Machine-as-a-Service Solutions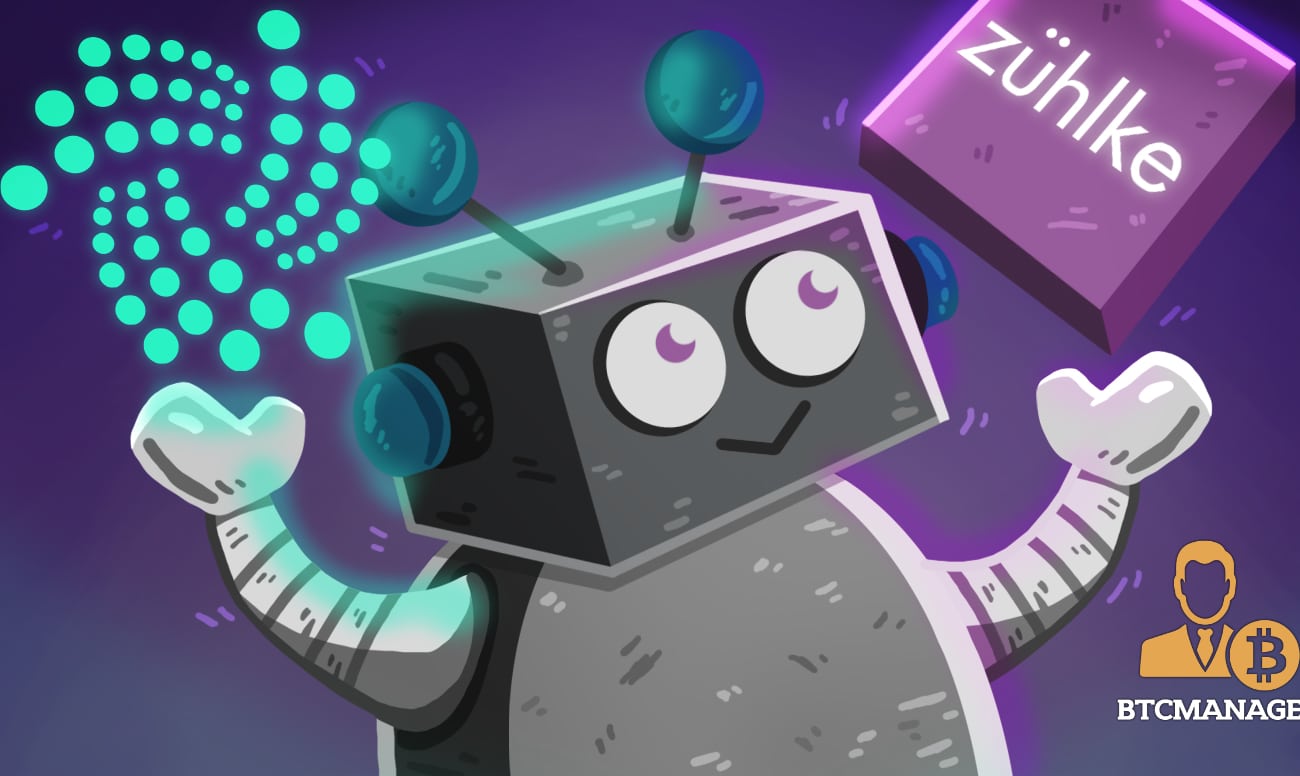 In an official blog post published on October 1, 2019, distributed ledger technology (DLT) non-profit IOTA (MIOTA) announced its partnership with Zuhlke – a firm providing services for innovation projects – to jointly develop a platform for organizations to engage in the machine economy.
A Tangle to Untangle the Machine Economy
Germany-based non-profit IOTA is inarguably the most widely recognized blockchain entity that is working toward utilizing the technology in the machine-to-machine (M2M) and Internet of Things (IoT) space.
With the allegiance with Zuhlke, IOTA hopes to resolve some of the major issues plaguing the industrial equipment and machinery sector which usually end up taking a substantial toll on the firm's financial health. The two firms are looking to develop a service that would offer expensive industrial equipment on an automated pay-per-use basis. Reportedly, payments for such expenses would be made in IOTA's native digital token, MIOTA.
Commenting on the fresh partnership, Jens von der Brelie, Director of the Solution Center Industrial and Consumer Solutions, Zuhlke, said:
"Our collaboration aims to integrate IOTA Foundation's distributed ledger technology platform, the Tangle, into Zühlke projects which will deliver innovation for manufacturing and machinery components."
Adding:
"This enables advances such as the creation of micro-payments functionality, opening the door to new models of machine usage and commercialization."
A Perfect Fit for Large-Scale Industry Transactions
IOTA's unparalleled expertise in the M2M, IoT, and Machine-as-a-Service (MaaS) space is what makes it the go-to platform for large companies looking to mitigate costs and ensuring judicious use of their existing financial resources.
Tangle, the underlying data structure of IOTA's DLT offering differs from other famous blockchain protocols and design structures in that it focuses on building an enterprise-grade data environment that allows for machines to communicate with one another without any hassle. Each and every intricate detail of these M2M transactions get recorded on Tangle in an encrypted and tamper-proof manner, the blog post reads.
Dominik Schiener, co-founder and co-chair of the IOTA Foundation, noted:
"For the heavy equipment sector, this innovation will deliver a new revenue channel by allowing them to 'rent' their equipment to enterprises on the pay-per-use model when not in use. For enterprises, this pay-per-use innovation will allow them cost and time-effective access to critical heavy machinery."
As previously reported by BTCManager on April 29, 2019, Jaguar Land Rover is testing a prototype to allow drivers to earn MIOTA as a reward for sharing traffic data.