IoTeX Unveils ioTube v4 with Cross-Chain Bridge for Ethereum, Binance Smart Chain, and More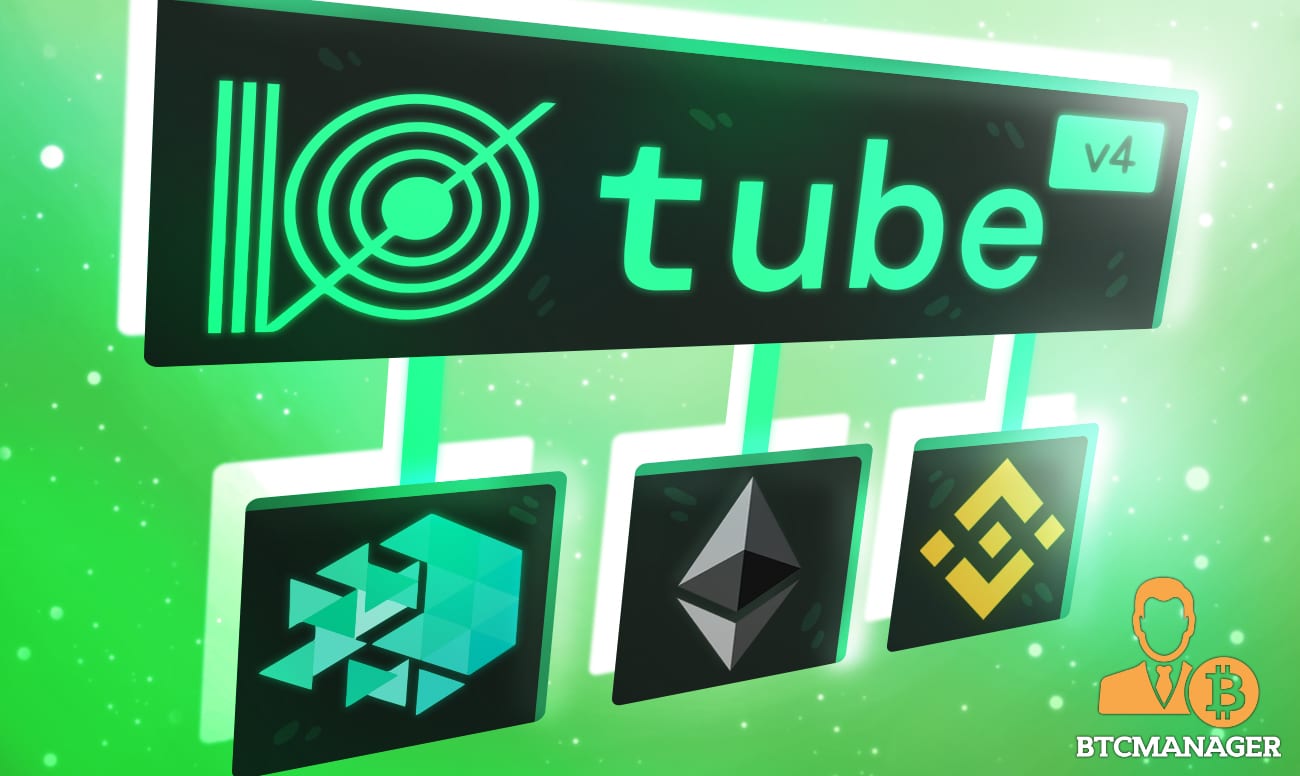 In an announcement made today, leading blockchain and Internet of Things (IoT) platform IoTeX stated the go-live of the ioTube v4 at tube.iotex.io.
A Primer on ioTube
IoTeX today unveiled ioTube v4, a decentralized cross-chain bridge that allows for bi-directional exchange of tokens between IoTeX, Ethereum, and Binance Smart Chain. This essentially means that Ethereum and BSC tokens can now be traded on IoTeX and IoTeX tokens can be exchanged on Ethereum and BSC.
The new iteration of ioTube is a highly complex piece of technology. To promote high community participation, the team at IoTeX has open-sourced ioTube on GitHub and made it compatible with ioPay and Metamask for a better user experience. You can get started with ioTube by checking the detailed guide here.
For the uninitiated, ioTube v1 was launched in April 2019 as part of mainnet Alpha to enable conversions of IOTX-E (ERC20) on Ethereum to native IOTX on IoTeX. Later, in August 2020 ioTube v2 introduced "witnesses" to enable conversion of a variety of ERC20 assets such as ETH, WBTC, BUSD, PAXG, and UNI.
Earlier this year in February, the team unveiled ioTube v3 to unify v1 and v2 with considerably lower transfer and settlement costs for cross-chain token transfers.
Enter ioTube v4
Put simply, ioTube v4 leverages multiple smart contracts on both origin/destination blockchain to allow for cross-chain token transfers.
The blog post reads in part:
"It starts when a user deposits assets into a "cashier contract" on Chain A, which is an event that is observed by multiple witness nodes. These witnesses verify this event and send a signature to the relayer network, which aggregates all signatures and instructs a"validator contract" on Chain B to mint the same amount of tokens that were deposited on Chain A."
Detailed technical intricacies pertaining to ioTube v4 can be learned via the official announcement by IoTeX here.
Once the tokens are converted between IoTeX, Ethereum, and BSC, they may be traded on respectively decentralized exchanges (DEX) such as mimo (IoTeX), Uniswap (UNI), and PancakeSwap (BSC).
Notably, the IoTeX community also hints that more such exciting cross-chain integrations to leading blockchain networks are in the pipeline and would be launched in the future.
To bring your digital assets to the IoTeX network, simply download ioPay for Mobile or Desktop, visit the official website here, and follow the simple instructions.