IoTeX (IOTX) Showcases New IoT Solutions, Joins Executive Committee of China Mobile IoT Alliance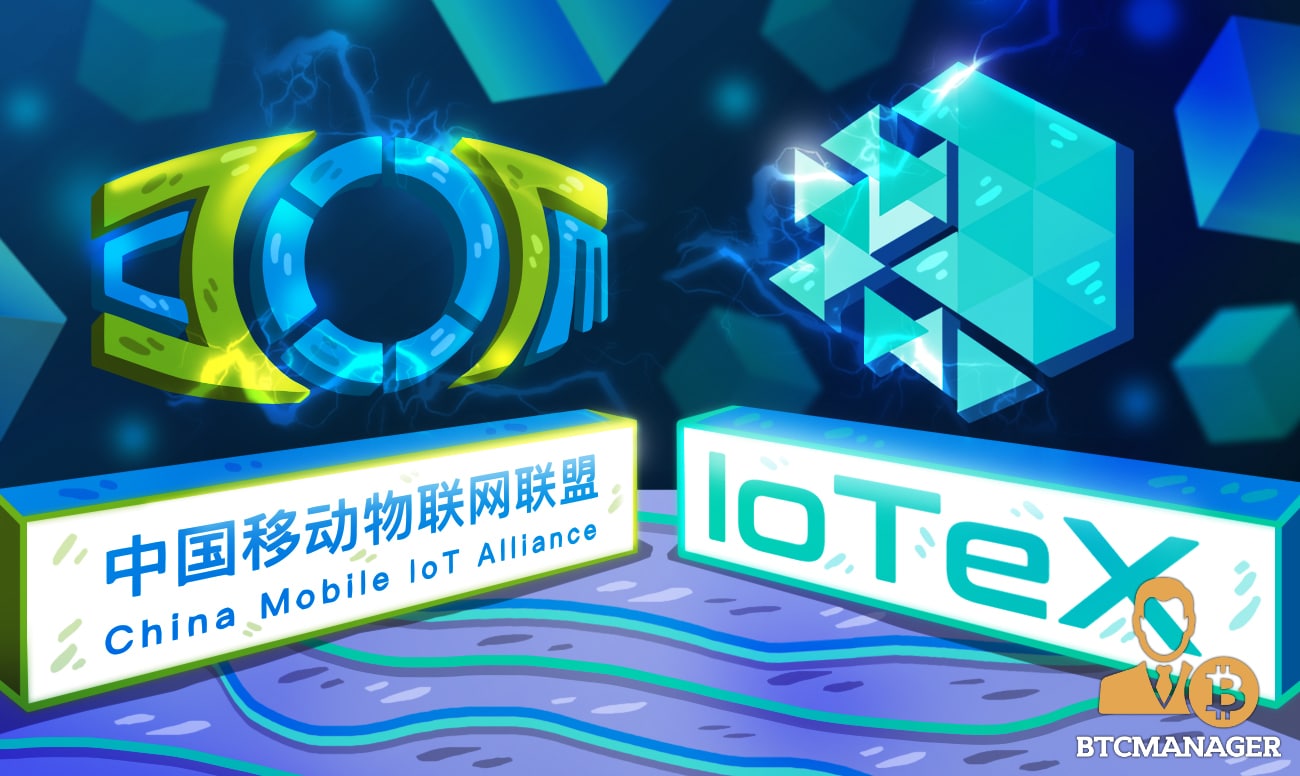 Internet-of-Things (IoT) focused blockchain project IoTeX has joined the Executive Committee of the China Mobile IoT Alliance.
IoTeX Joins China Mobile IoT Alliance
In a major development for the IoTeX ecosystem, the project recently announced it had joined the Executive Committee of the China Mobile IoT Alliance.
For the uninitiated, the China Mobile IoT Alliance is an invite-only network of more than 1600 enterprise members including China's leading manufacturers, service providers, and distributors. The Alliance is jointly initiated by China Mobile – the world's largest telecom service by subscribers and several other global institutions engaged in IoT chips, and the like.
Notably, IoTeX is the only public blockchain in the Alliance and will work toward leveraging its leadership role in integrating blockchain technology into the growing $350 billion China IoT industry.
By joining the Executive Committee of the China Mobile IoT Alliance, IoTeX now enjoys leadership roles in several top enterprise consortiums such as IIC, IEEE, and CCC, among others.
It is worthy of note that in recent times, IoTeX has worked in close association with the China Mobile IoT Alliance to develop new IoT solutions in blockchain-based facial recognition and supply chain finance that are now accessible to all enterprise members.
Further, the team at IoTeX is also continually working toward making some of its products such as Ucam, Pebble Tracker, and Pantheon find real-world use-cases.
Solutions Offered by IoTeX
As mentioned earlier, IoTeX recently unveiled two enterprise-grade solutions – the blockchain + confidential computing facial recognition, and supply chain finance and digital assets.
Per sources close to the matter, IoTeX is in the middle of developing an all-in-one 3D facial recognition machine powered by blockchain technology and confidential computing leverage the potential and protection of sensitive biometric data. The solution will vastly improve privacy and data security for enterprises to allow for trusted access control, including authorized entry to restricted spaces.
Secondly, IoTeX and several other domestic enterprises are jointly developing a blockchain-enabled financial platform to boost the transparency and security of assets, and credibility for enterprise supply chains. For the uninitiated, financing via A/R (accounts receivable) is a major hurdle for supply chain participants. This is exactly where tokenized assets can be tapped to mitigate friction and strengthen transparency.
The announcement also reads in part:
"In addition to our new enterprise offerings, IoTeX is exploring how we can apply the underlying technologies of Ucam and Pebble Tracker in enterprise settings, orchestrated by our enterprise-ready consortium blockchain Pantheon. IoTeX will present our suite of IoT offerings in upcoming quarterly member meetings hosted by the China Mobile IoT Alliance."