IoTeX's Jing Sun reveals exciting life changing moment with blockchain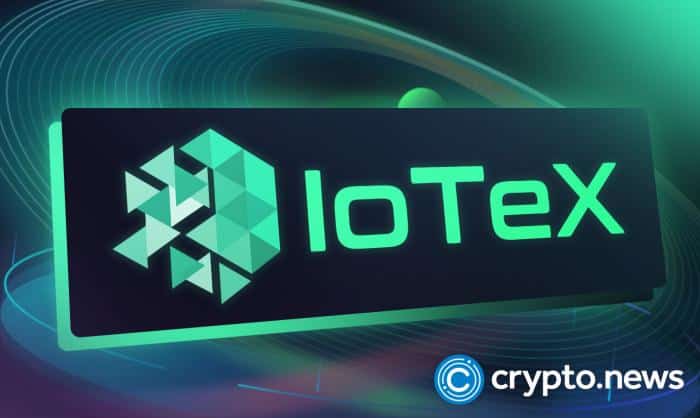 On Draper University's second Web3 Podcast, host Christopher Joannou interviewed IoTeX CIO and Co-Founder Jing Sun, who described herself as a Venture Capitalist turned builder and entrepreneur.
In response to Joannou's search for her background story, Sun said, "it has definitely been a long way. I started my journey as an investor in Singapore about ten years ago after graduating from NTU (Nanyang Technological University)." Back then, she was involved in early-stage investments in Southeast Asian technology.
"And then I got the chance to visit Silicon Valley, and this was mind-blowing because I got the opportunity to meet with some of the smartest people and talk about all the different ideas about how to change the world," reminisced Sun.
Jing Sun remembers a turning point in her professional career in 2015 when she learned about Ethereum's smart contracts and its open-source platform enabling developers and innovators to build many different decentralized applications.
IoTeX's vision and dedication
"This was extremely exciting to learn and motivated us to start exploring ideas in this sector," Sun added. "In 2016, I met with the co-founders of IoTeX. We were part of a group of technologists."
Sun explained she "decided to join IoTeX because of the vision and the dedication of the other two co-founders." She referred to Dr. Raullen Chai, CEO, and Qevan Guo, CTO. "They have a profound experience and background in blockchain and decentralized infrastructure."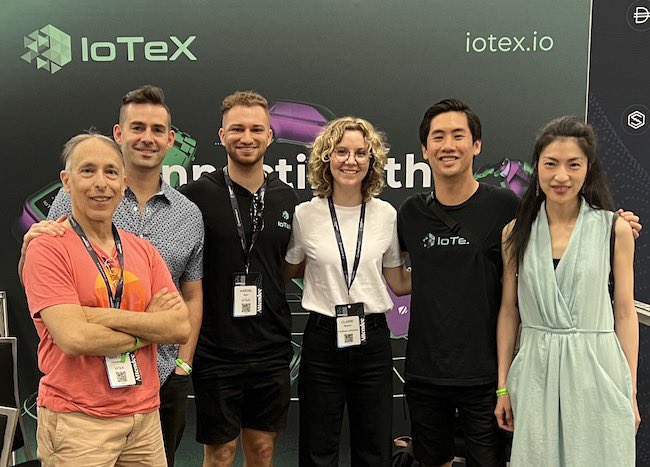 Thus, in 2017, IoTeX launched and embarked on its journey to decentralize and democratize the IoT, to connect the physical world, devices, and machines to the blockchain.
One of the main goals was to give data ownership back to the user and make it possible for people to monetize intelligent devices and machines. The IoTeX mission and objectives have evolved, and its team has grown to over 70.
Our generation's biggest opportunity
"In 2016 and 2017, there was no infrastructure in existence for us to build on, but at the same time, this meant we had the biggest opportunity for our generation as we are presented with the chance to build the entire infrastructure," Sun said.
IoTeX, added Sun, has focused on building the community and delivering its vision and technology. She said:
"We focus on building the network, the research, and the whitepaper, which is to provide the architecture and the tokenomics as well as the use cases. This is our interactive process to engage with the community, which provides us with a lot of feedback and participate in the bootstrap process so that you can consider them (the community) as the co-builders of the network."
Unique data tech for devices and data
IoTeX developed the most advanced IoT blockchain infrastructure. And they are weeks if not days away from one of their most significant milestones, the release of W3bstream, the world's first decentralized off-chain and chain agnostic compute infrastructure that brings real-world data from smart devices to blockchain dApps. It will unlock rewards for hundreds of millions of people and communities for contributing data and resources from billions of intelligent devices and for carrying out everyday activities such as walking, exercising, driving safely, or being eco-friendly.
W3bstream is an entirely new, innovative design space for Web3 applications. It unlocks a unique business opportunity for developers, entrepreneurs, and device makers in the machine economy (MachineFi) category. It also provides them with the necessary tools to take their ideas to market at a very low cost, and in half the time it would take if they developed their applications from scratch.
Joannou and Sun also discussed the possible use cases thanks to IoTeX's cutting-edge technology. They also spoke of how for the first time, people will have endless ways to monetize their data with everyday real-world activities by connecting their devices to Web3. Sun concluded that W3bstream would unlock real-world value worth 100 times more than currently possible.