IQONIQ FanEcosystem(IQQ) Lists on Bittrex Global: Fans can Now Engage with Sports and Superstars Like Never Before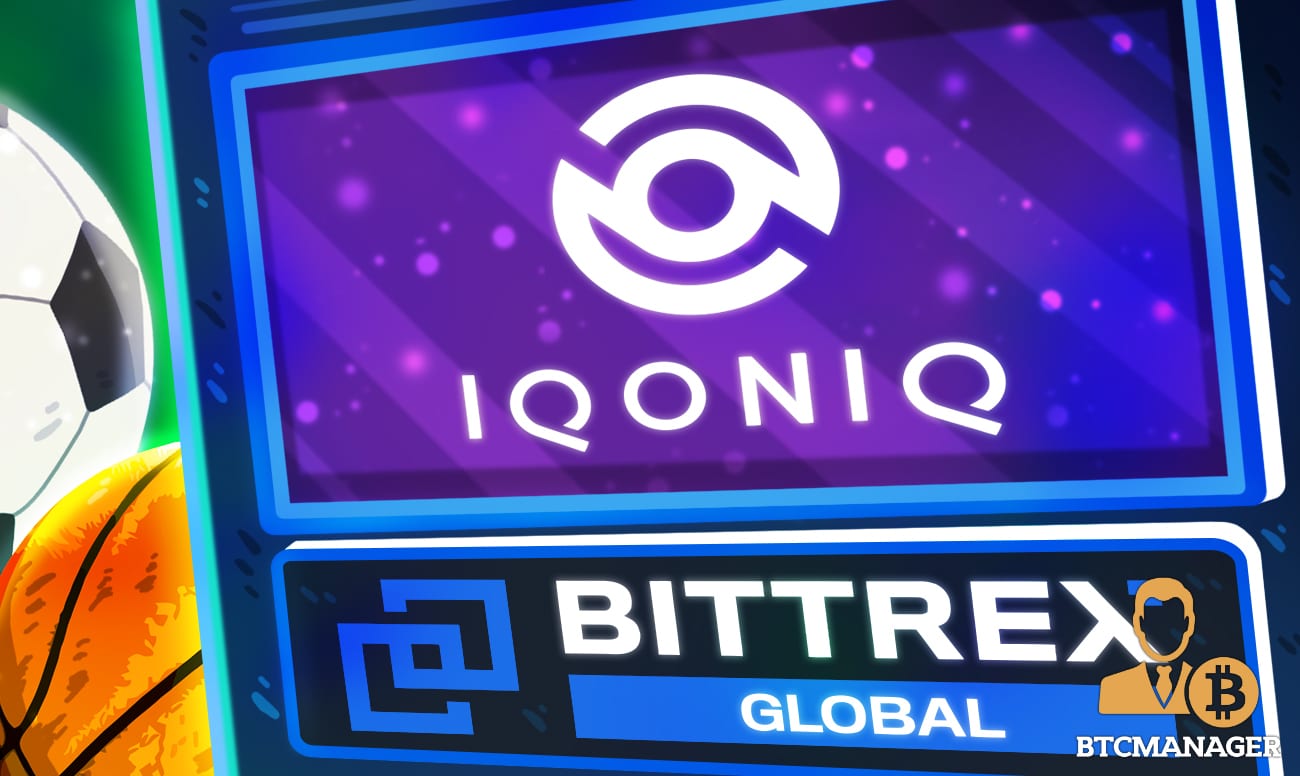 IQQ, created by the IQONIQ FanEcosystem, is a new utility coin which will be used in the new IQONIQ app platform, and is now available for trading on Bittrex, as per Bittrex Global's Twitter announcement on March 18th. 
🚨 #NewListingAlert 🚨
The Iqoniq (IQQ) wallet is enabled.
The USDT-IQQ and BTC-IQQ market pairs will be open for trading on https://t.co/WGrJdX2wvm

Learn more about IQQ https://t.co/N3FFKRf64K#IQQ #Iqoniq #BGListings #Cryptocurrency #Blockchain @iqoniq pic.twitter.com/MtZ2FddWA6

— Bittrex Global (@BittrexGlobal) March 17, 2021
Bittrex Global is a Liquid Exchange, IQQ to Reach More Fans
Traders and fans of partnering sports clubs and entertainment can now easily acquire the token from Bittrex. IQQ is trading with BTC and USDT pairs on the exchange.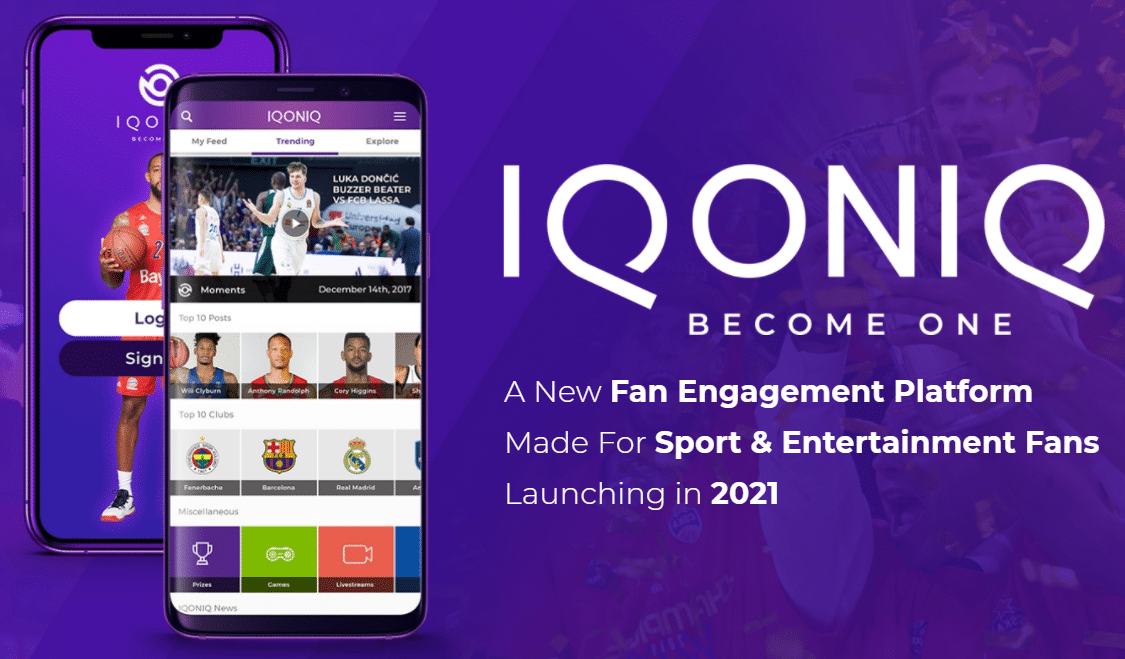 According to a CoinMarketCap (CMC) ranking, Bittrex Global is the 13th largest cryptocurrency exchange with a score of 7.5. This is based on web traffic, volume, average liquidity, and actual volumes. On average, the Bittrex Global platform has 24-hour trading volumes of $215 million from 654 markets and over 320 coins/tokens.
Created by the IQONIQ FanEcosystem, IQQ is far beyond just another tradable 'Token'. It will, as a pure utility, add value to the wider IQONIQ group and IQONIQ App once launched, by allowing its holders to also accelerate their benefits and incentives to access a host of merchandise, ticket shops, memorabilia, prizes and so much more, through supercharging the in-app Loyalty Points rewarded for fan engagement.
The IQONIQ FanEcosystem will provide the future of fan engagement, operating from a private blockchain. The team behind the IQONIQ App, have already actively partnered with a multitude of sports teams worldwide, presenting to fans an opportunity to interact with clubs and sport/entertainment superstars alike.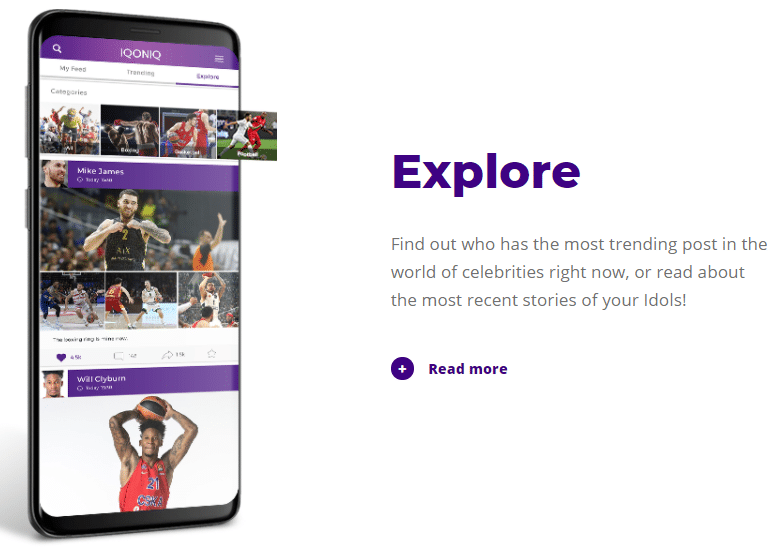 The overarching goal of the IQONIQ App is to disrupt the multi-billion sports and entertainment industries by blending blockchain technology's best aspects and overhauling the engagement model to create value for users.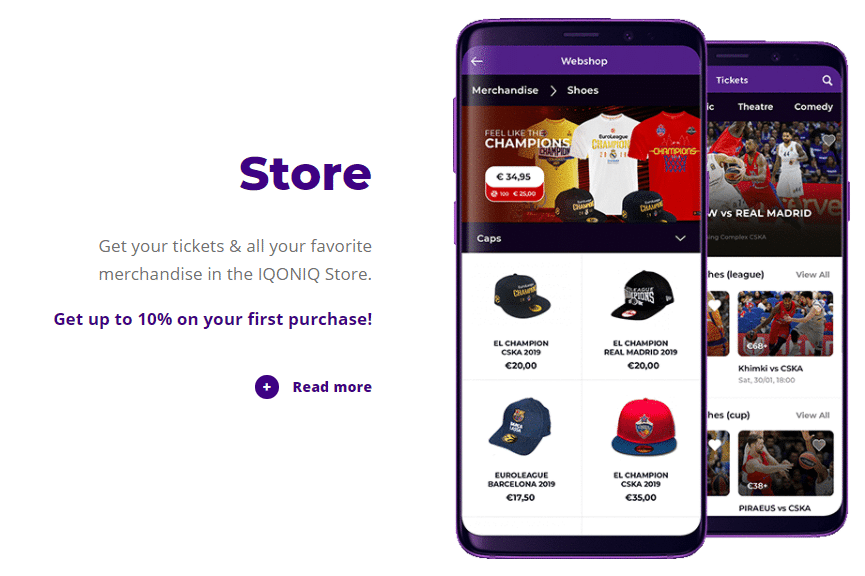 Commenting on the IQQ listing on Bittrex Global, IQONIQ's CEO Kazim Atilla said:
"We're delighted to have reached this milestone for not just IQONIQ, but for the industry as a whole. The IQQ Token will revolutionize the ways people are rewarded for their loyalty when used within the IQONIQ App which is set to launch this year. We already have a huge list of incredible partnerships with some of the biggest names in sports and entertainment today, and listing on Bittrex Global provides us with the perfect platform to make IQQ Tokens available for everyone." 
The Global Sports Market to Reach $830 Billion by 2030
According to Statista, the global sports market alone stood at $471 billion in 2018, up from $324 billion in 2011. 
The United States' sporting scene captured just 32.5 percent of the gross value. 
Parallel research data reveals that the global sports market can reach $600 billion by 2025, soaring to $830 billion in 2030, growing at a compound annual growth rate (CAGR) of 6.6 percent. From this, the spectator segment of sport is the most dominant. 
However, while the United States dominates, sporting events draw billions in the Asian Pacific, Western Europe, and the Middle East. Nonetheless, studies further reveal that the sector is highly fragmented.
Focus on Sporting and Entertainment Worlds
The IQONIQ platform is specific, exclusively targeting the sports and entertainment world. By launching a fan engagement platform from a private blockchain, they easily unite and synchronize flows in the sporting and entertainment sectors.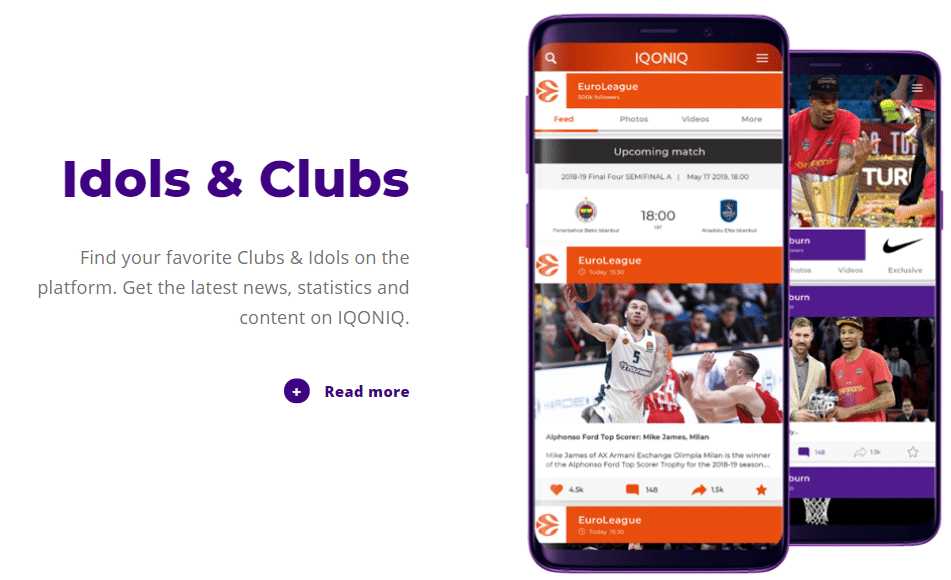 It is, after all, necessary. Statistics on Facebook show that it reaches 59 percent of the global population, the second most downloaded application only trailing TikTok. 
What's more, an average user spends 34 minutes daily on the platform to gather news and other information. IQONIQ is, being an interactive platform, is a news portal, a merch store, complete with gamified interaction where users can win fantastic prizes. 
A Platform for Fans and Brands
IQONIQ unites the content from superstars and organizations in sports and entertainment into one engaging platform, creating a beneficial synergy between adoring fans and sports/idols. 
From day one of the project, IQONIQ had incorporated plans to have digital collectibles within the App, which now through the blockchain and NFT structure, will give more transparency and security to all engaged in trading. Its users, the fans of its multiple rights holders, will have access to many potential and existing digital collectibles as a result. 
IQQ Rewards Devoted Fans
IQONIQ is changing the way fans are rewarded for their loyalty to the clubs, teams, and idols they follow, by providing a host of benefits in exchange for their engagement, in-app. For every engagement with the team/star made through the IQONIQ platform, the fan earns Loyalty Points. Accordingly, fans can receive cash backs and discounts on membership. IQQ holders can either redeem their tokens to supercharge their in-app Loyalty Points, and use them to access a world of money can't-buy-offers, such as a chance to have dinner with the team, access the executive box, and meet their idols.
IQONIQ also goes beyond just fans to be a powerful influencer marketing platform using data cutting across geographies and demographics. 
By leveraging their extensive experience, they create a channel for users to promote brands, effortlessly creating an opportunity for brands to associate themselves with established brands in sports and entertainment. Here, brands can virtually sponsor any idol/club from a selection of standard IAB display properties on different sections. 
Through the IQQ utility coins, the IQONIQ platform instantaneously connects fans and sports/entertainers. This helps in the engagement, growth, and unification of a vast, global community of passionate fans. 
IQONIQ taps on reciprocity to create value–a win-win for both parties where fans are one step closer to their passions—clubs and entertainment idols.
IQONIQ's tokens are related to their Estonian entity and the app/business to the company which is incorporated in Monaco.