Iran Central Bank Develops Blockchain Platform for Financial Sector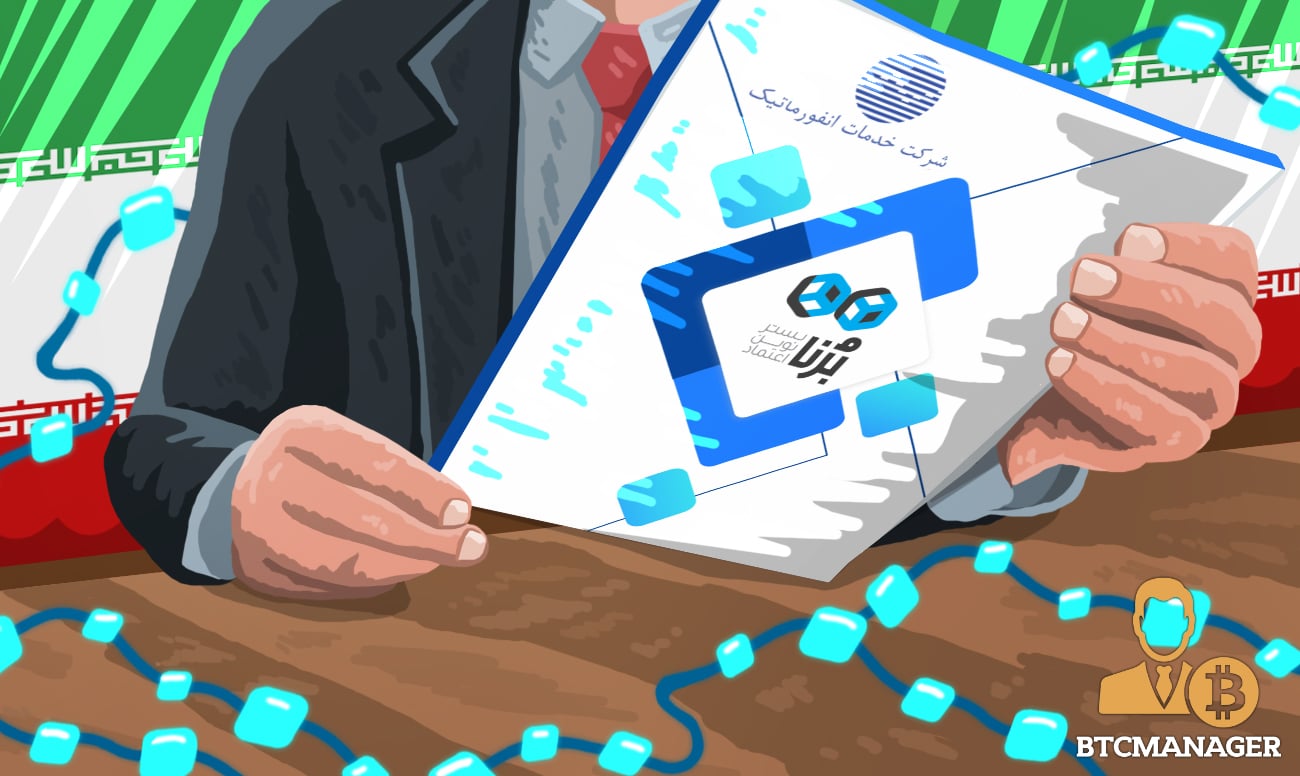 Iran's Central Bank has been developing a platform named Borna to provide a common standard for blockchain use in Iran and bringing down the cost of developing blockchain solutions, allowing Iran's banks and other financial entities to test and implement blockchain on a wider scale. This according to a report from Al-Monitor, an independent reporting and analysis platform of the Middle East and North Africa, May 2, 2019.
Plan to Integrate Iran's Cryptocurrency to Borna
Iran has long been trying to figure out the use of blockchain in the country's financial sector. The harsh sanctions imposed by the U.S. in the recent past only catalyzed the process.
According to the report, a three-way partnership between blockchain solutions platform Areatak, Iran's Central Bank and Informatics Services Corporation, has given birth to blockchain platform "Borna" has been developed using the Hyperledger Fabric. The platform will initially offer services including electronic customer identification, token management, and online auditing.
Borna developers are focused on creating a solution to allow Iran's Central Bank to broadcast its instructions and implement them using smart contracts while also enabling it to administer financial institutions to operate with utmost transparency. To confirm that their motives are fulfilled, platform developers are using globally accepted platforms, tools, and solutions to build the infrastructure, and are integrating international frameworks into the internal policies of Borna.
While using Hyperledger is an assurance that Borna will be able to connect with international players in the future, initially, its only focus lies on imparting impeccable solutions to local institutions by helping them store data in an immutable ledger, and detect and negate corrupt practices and financial crimes. The developers also anticipate that it will create a new market for fintechs and startups that will be "easier to enter, boost investments and promote fair competition."
Saeed Khoshbakht, CEO of Areatak, explained:
"Our wish is that simply by establishing their operations on Borna, businesses will have automatically gained the central bank's initial license, which will be major progress for the fintech [enterprises],"

Looking Ahead
There are also plans to integrate Iran's sovereign cryptocurrency to the platform. However, Khoshbakht feels that it isn't much different from the other cryptocurrencies that are already in existence, but as a government's exclusive crypto, it might have a lower transaction cost, and above all, be properly regulated.
Khoshbakt told that although the Central Bank of Iran had not specified any timeline, customer identification protocols are expected to be made live by March 2020. But before that, he noted, the technical and legal issues arising due to the increasing isolation of Iran's banking system need to be tackled.