Ireland: Central Bank Official Warns Against Popularity of Cryptocurrencies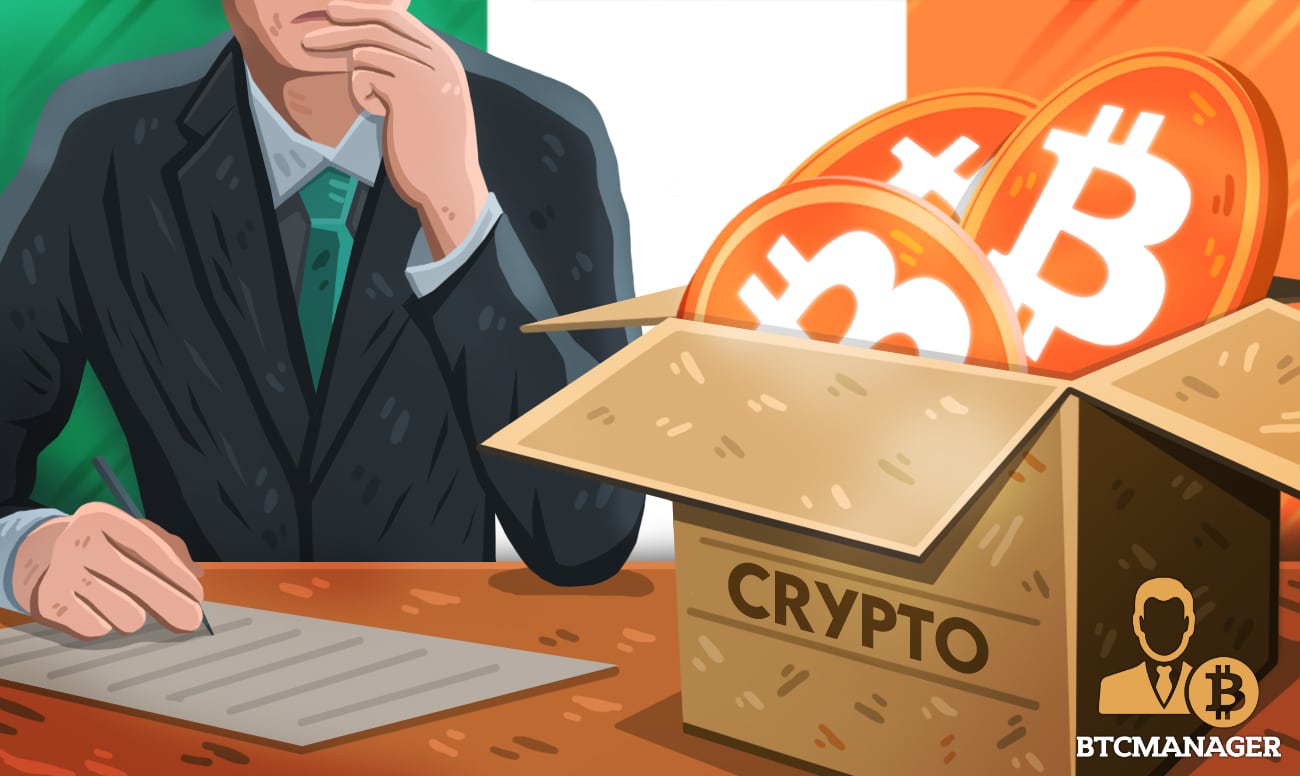 According to Derville Rowland, a leading official at Ireland's central bank, the increasing popularity of cryptocurrencies like Bitcoin is of grave concern. The central bank's CFO stated that crypto assets are speculative unregulated investments, and individuals have to be really aware that they can lose the entire investment.
Why Crypto Threatens Bank Representatives
Bank of England Governor, Andrew Bailey, has also warned that cryptocurrencies have no fundamental value and only if you are ready to lose your money should consumers purchase it. Last week, the Governor Haruhiko Kuroda of the Bank of Japan added his voice to the chorus of concern, stressing the extraordinary volatility of Bitcoin. 
Crypto assets have been developed as an alternative to standard banking infrastructures that do not need an intermediary and are not tied to central government, banks or agency capabilities. The trust is put into the blockchain code and the distributed nature of the blockchain instead of depending on centralized intermediaries in these transactions.
Cryptocurrencies enable peer-to-peer transactions without a regulated intermediary, allowing users to swiftly move their funds without transaction fees needing to be paid. The transactions are linked to the transaction ID on the blockchain rather than identify the transaction via a bank's account.
A Point of Concern
Many banks who are concerned by the absence of anti-money laundering (AML) and know your customer rules (KYC) concerning digital currency transactions are also concerned about this type of "pseudonym."
Over their short lifetime, in general, the price of cryptocurrencies (bitcoin in particular) was erratic. There are many causes, including market size, liquidity and the number of participants in the market. Banks consider that to be a risk, as prices were not historically stable. They fear that currency may not stay a reliable vehicle of investment throughout time.
Due to these, central banks may require ventures into digital currencies to preserve monetary sovereignty. According to PwC, more than 85% of central banks investigate, experiment, or move to pilot projects in the digital version of their currencies.
The Controversial Side
However, various technical challenges, privacy, and other difficulties need to be overcome in digital currencies. For one reason, it can enable monitoring on private-party transactions easier for governments. 
The Chinese authorities have stated that its CBDC will maintain privacy rights, but otherwise, critics still assert. According to the Center for a New American Security, the new CBDC could strengthen its digital authoritarianism.
As the system's administrators, the banks continue to enjoy enormous benefits and utilize CBDCs to promote other services. Most sophisticated CBDC projects are for wholesale banking rather than consumer banking, like clearing and settlement. The ECB, for example, has stated that in a rollout that may only start in 2025, it could limit customer holdings to EUR 3,000 or $3,600.