Isle of Man Announces Blockchain-Centric Initiatives for Regulation and Enterprise Growth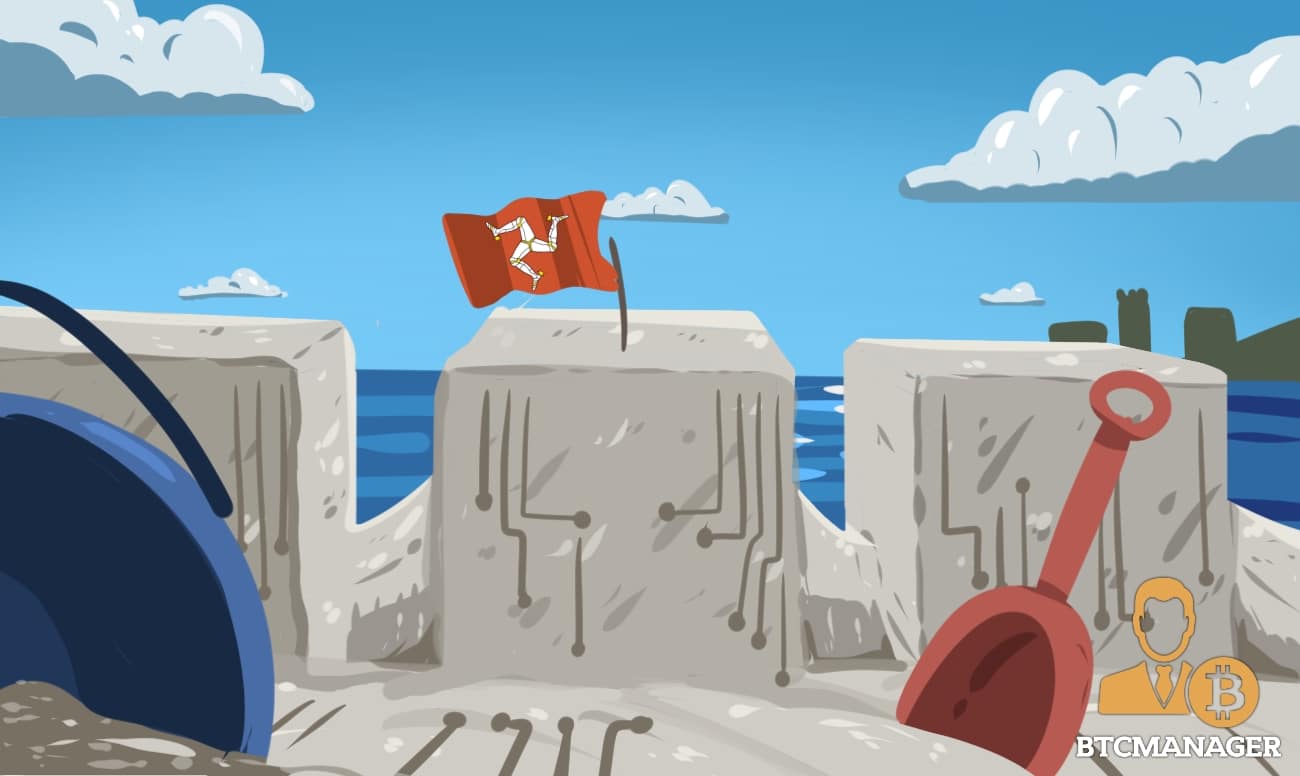 The Isle of Man has unveiled two initiatives that give significant focus to blockchain technology as part of the island's "Digital Isle of Man" project, namely the establishment of a Blockchain Office and Blockchain Sandbox, this according to an article published February 5, 2019.
Contender
Situated between Great Britain and Ireland, the independent British Crown dependency has been "involved with blockchain since 2012" when cryptocurrencies had made their way to there. Since then, the island has open-mindedly sought to leverage the technology for public services, healthcare, financial services and a whole lot more.
Like many other self-governing jurisdictions, the Isle of Man has drawn inspiration from Malta, Estonia, and Gibraltar who in their words have "pushed ahead with blockchain activity." Seemingly, the Isle of Man believes that appropriate regulation and legislation are critical factors required to not only compete with these nations as a superior digitized jurisdiction but also succeed in its endeavor to be an attractive location for budding blockchain enterprise through robust digital innovation.
Isle of Blockchain
As written on their official website, the Blockchain Office and Sandbox have been created to "guide blockchain businesses through current (and future) regulatory landscapes, with expert-led assistance and support."
More specifically, the Blockchain Office is a dedicated hub for blockchain sector growth; primarily, it will function as a medium of "dialogue between businesses and regulators" with the intent to also future-proof blockchain platforms and concepts. Additionally, it will "provide expertise, guidance, and marketing support, as well as facilitate and encourage collaboration between companies."
The Isle of Man Blockchain Sandbox is a means to facilitate an experimental environment in which businesses can freely create and test their blockchain platforms. Applications for the sandbox will open March 2019, and will undergo a rigorous selection process to make sure that only the crème de la crème are chosen, "as the Island seeks to create a 'centre of excellence' ecosystem."
Speaking on the development, Lyle Wraxall, CEO of Digital Isle of Man commented:
"With the launch of the Blockchain Office and Sandbox, the Isle of Man is making a firm commitment to be a fully supportive jurisdiction for the blockchain industry. We are looking to attract premium blockchain businesses and the world's top exchanges to the Island, and we will be creating new tech-agnostic regulation inspired by best practice that we've seen from other high-quality jurisdictions around the world."
Cryptocurrency Regulation and Beyond
Last November, the island's financial regulator, the Isle of Man Financial Services Authority (IOMFSA), announced a revision to its registration policy for cryptocurrency related business operations, which at the time were already preferable for crypto projects as laws surrounding initial coin offerings (ICOs), taxes and other facets were considerably easy and accommodating.
Furthermore, the Isle of Man has been home to several major industry players since 2013, including the likes of CoinCorner, a cryptocurrency exchange, and Quanta, which touts itself as the "first fully licensed blockchain lottery in the world."
Similar to that of the United Kingdom's fintech sandbox orchestrated by the Financial Conduct Authority (FCA), which gave rise to names such as R3, the Isle of Man could well be on its way to birthing a host of new platforms that garner international attention while forwarding blockchain adoption in tandem.