Italian Football Team Captain Chiellini Drops NFT Collection on Blockasset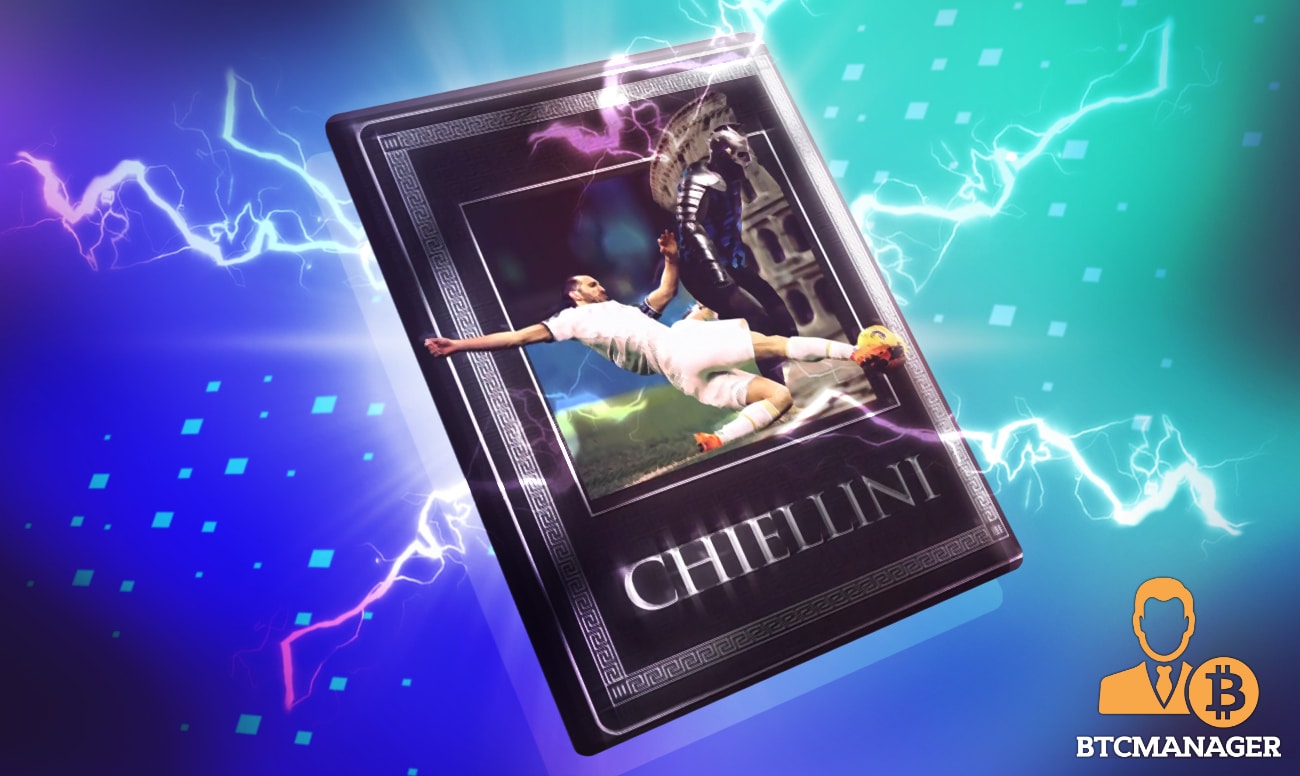 Giorgio Chiellini, the football star who has led Italy to the finals of the Euro 2020 today announced the launch of his NFT collection on Blockasset.
Chiellini Unveils NFT Collection
Italian Football team captain and Juventus legend Chiellini today unveiled his NFT collection that chronicles his gladiatorial spirit throughout his professional football career.
The NFT collection is available on Blockasset.co, a verified NFT platform that leverages the Solana blockchain to bridge the gap between fans and athletes via NFTs and real-world experiences.
The NFTs offer the holders a chance to meet Chiellini himself and receive one of his match-worn shirts from UEFA Euro 2020.
Check out Chiellini's NFT collection here.
What's in the Collection?
The news of Chiellini dropping his NFT collection begs the question, what exactly is in it?
To start off, the NFT collection includes The Leader where you can witness Chiellini tackling a gladiator in the shadow of the Colosseum. Additionally, it includes The Gladiator where the veteran defender can be seen wearing Ancient Roman garb.
As mentioned earlier, NFT holders stand a chance to meet Chiellini, receive a match-worn shirt from the Euros, and win two tickets to either a Juventus or Italy game.
The aforementioned is the reward reserved for the Tier 1 investor, as it also comes with the only ever edition of this NFT.
The NFT collection offers a wide variety of fascinating goodies up for the taking for the biggest Chiellini fans.
Something for Everyone
Further to Tier 1 investor, Tier 2 investors will be eligible for buyers access to a Q&A with Chiellini where fans will be able to ask questions from the Italian defender and also receive a signed photograph from him.
Notably, a signed photograph and shirt are also available to Tier 3 purchasers. Similarly, Tier 4 investors will be entered into a draw to receive a five-minute facetime conversation with the Italian defender or win a pair of signed boots.