Italy: AS Roma Partners DLT-Based Digital Trading Card App Sorare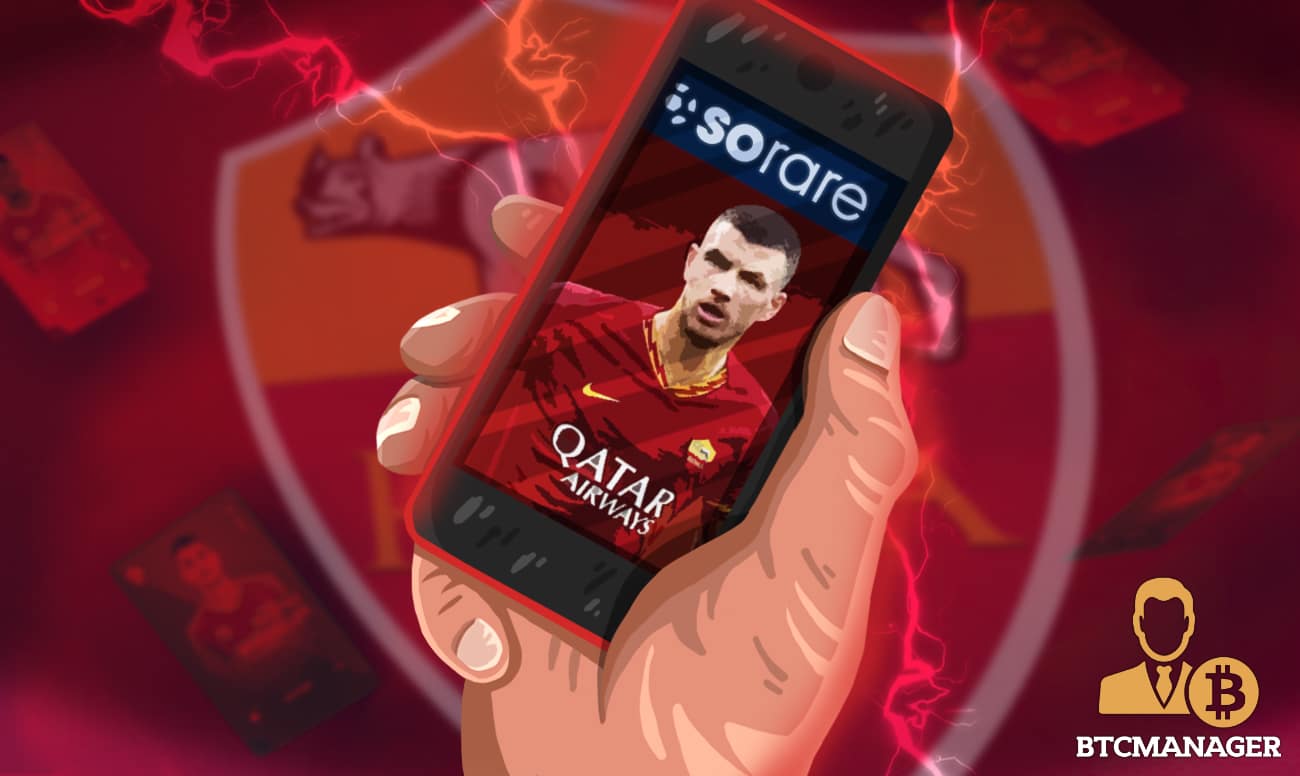 According to a report by Insider Sport published on January 30, 2020, Italian Serie A football club AS Roma has inked a deal with blockchain-based digital trading card app Sorare for better fan engagement.
AS Roma Enters the Blockchain Race
Following moves of several other rival football clubs, Italian football club AS Roma has now officially entered the budding distributed ledger technology (DLT) space by partnering with blockchain digital trading card app Sorare.
For the uninitiated, Sorare allows users to buy, sell, or trade digital cards with values depending on the players' real-life performances. With this, Roma joins a list of more than 30 football clubs to have ventured into the blockchain space, including the likes of Schalke, West Ham, and Napoli.
Commenting on the development, Nicolas Julia, CEO, Sorare, said:
"We are very proud to have signed this agreement with such an Italian heavyweight, and we thank them for their trust in Sorare. We see this as a new, key step in our vision to work with the best football clubs from around the world."
Notably, Sorare is invested by Joseph Lubin-led ConsenSys. The app allows users to sell digital cards as cryptocurrencies and also auctions special cards such as "player of the week."
Sorare's line-up comprises of five cards where users can win weekly prizes in tournaments. Every player is issued with a "unique" card, 10 "super rare cards," 100 "rare" cards, along with unlimited free common cards. The rarity of the card, as expected, plays a crucial factor in determining how well a user's side has performed.
In 2019, Sorare was officially accepted into Ubisoft's Entrepreneur Lab accelerator program.
As part of the AS Roma partnership, Sorare will soon commence its pre-sale for Roma rare collectibles which are expected to arrive soon on the blockchain card gaming market.
Sports and Blockchain
Emerging technologies such as blockchain are making their presence felt across all facets of businesses the world over, including the sporting pitch.
BTCManager reported on December 31, 2019, how blockchain startup had concluded its Christmas auction of Ethereum-based FC Bayern Munich non-fungible tokens (NFTs), bringing in over 240 ETH in winning bids.