Italy Wants to Pilot a Digital Euro, Says CDBCs the Next Frontier for Finance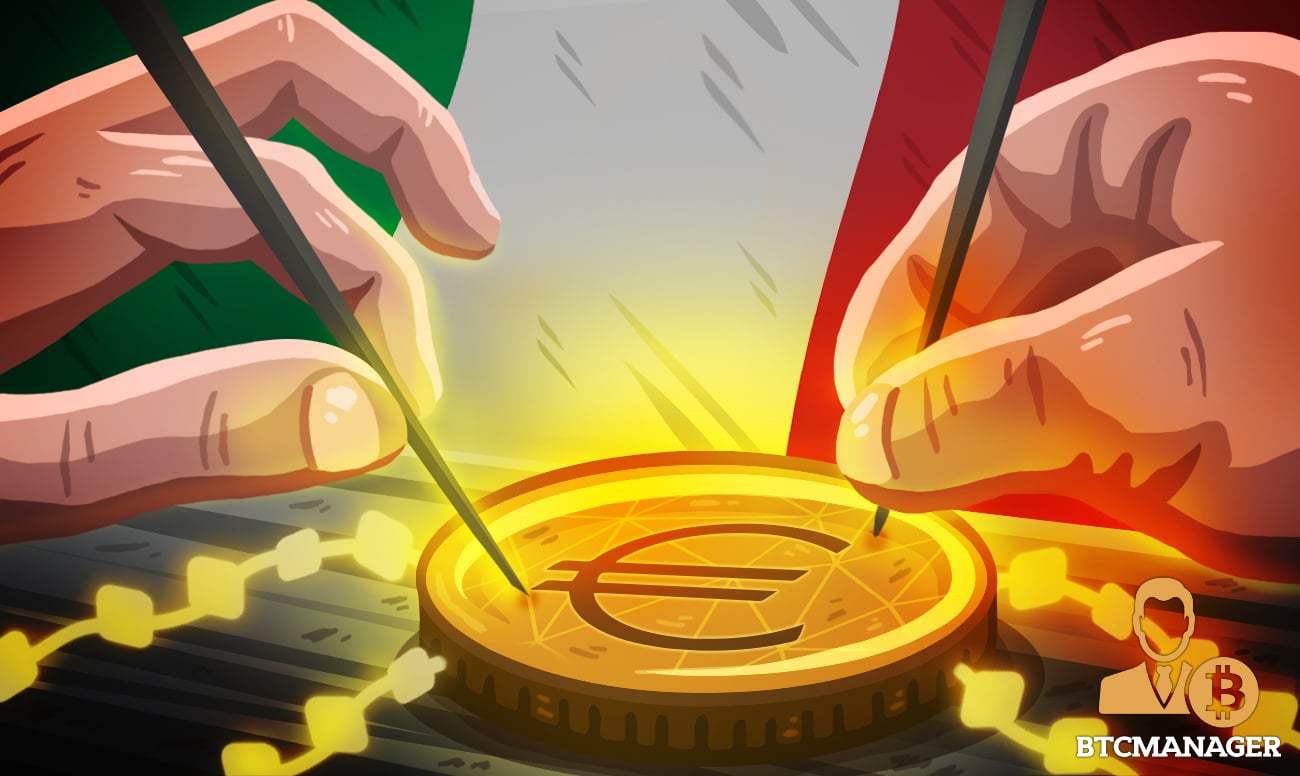 On the back of China, France, and East Asian countries mulling their digital currency projects, Italy announced last week the creation of a Digital Euro, CoinDesk reported June 22.
Ensure Public Trust
Last week, the Italian Banking Association (ABI) said the country's private and central banks were willing to pilot a digital euro project, with over 700 institutions, both small and large, making up the ABI.
Still in the discussion stages, Italian institutions want to implement a digital currency backed by the European Central Bank (ECB). Agendas include participating in digital asset-centric projects and collaborating with local, relevant firms in similar experiments.
In 2019, the ABI already earmarked a group of technologists and regulators to research digital and crypto-assets. Presumably, the above development follows the findings of the committee.
ABI, in its detailed announcement, said the group laid down 10 considerations and important points before the development of a digital euro follows. A major inclusion was that of maintaining monetary stability and "full compliance" with the broader European framework. ABI noted the latter must "be preserved as a matter of priority." 
Another point was prioritizing a compliant-ready framework that wins the public's trust and participant banks playing a crucial role to ensure no wrongdoing.
In terms of Central Bank Digital Currency (CBDC) benefits, the group said the innovation can lead to changes in how banking is conducted around the world, bringing peer-to-peer transactions to everyday payments and increased management of exchange rate as currency moves from fiat to digital.
The announcement added:
"A programmable digital currency represents an innovation in the financial field capable of profoundly revolutionizing money and exchange. This is a transformation capable of bringing significant potential added value, particularly in terms of the efficiency of the operating and management processes."
Europe's Crypto Foray
The Digital Euro proposal is not the first development out of Italy pertinent to distributed ledger systems and digital currencies.
ABI, in its announcement, said Italian banks were already using blockchain systems to speed up the processing of interbank settlements. This includes both local and cross-border transactions.
Meanwhile, Italy joins an increasing cohort of European countries interested in digital currencies. In early-2020, France said its central bank was looking to collaborate with local players to spearhead CBDC experiments. The Netherlands followed with a similar announcement soon after.
However, not all are fully on board. Last year, the German central bank said CBDCs could destabilize financial systems. But soon after, the association of German Banks made an announcement advocating for a programmable digital euro.