It's time to attach verifiable value to NFTs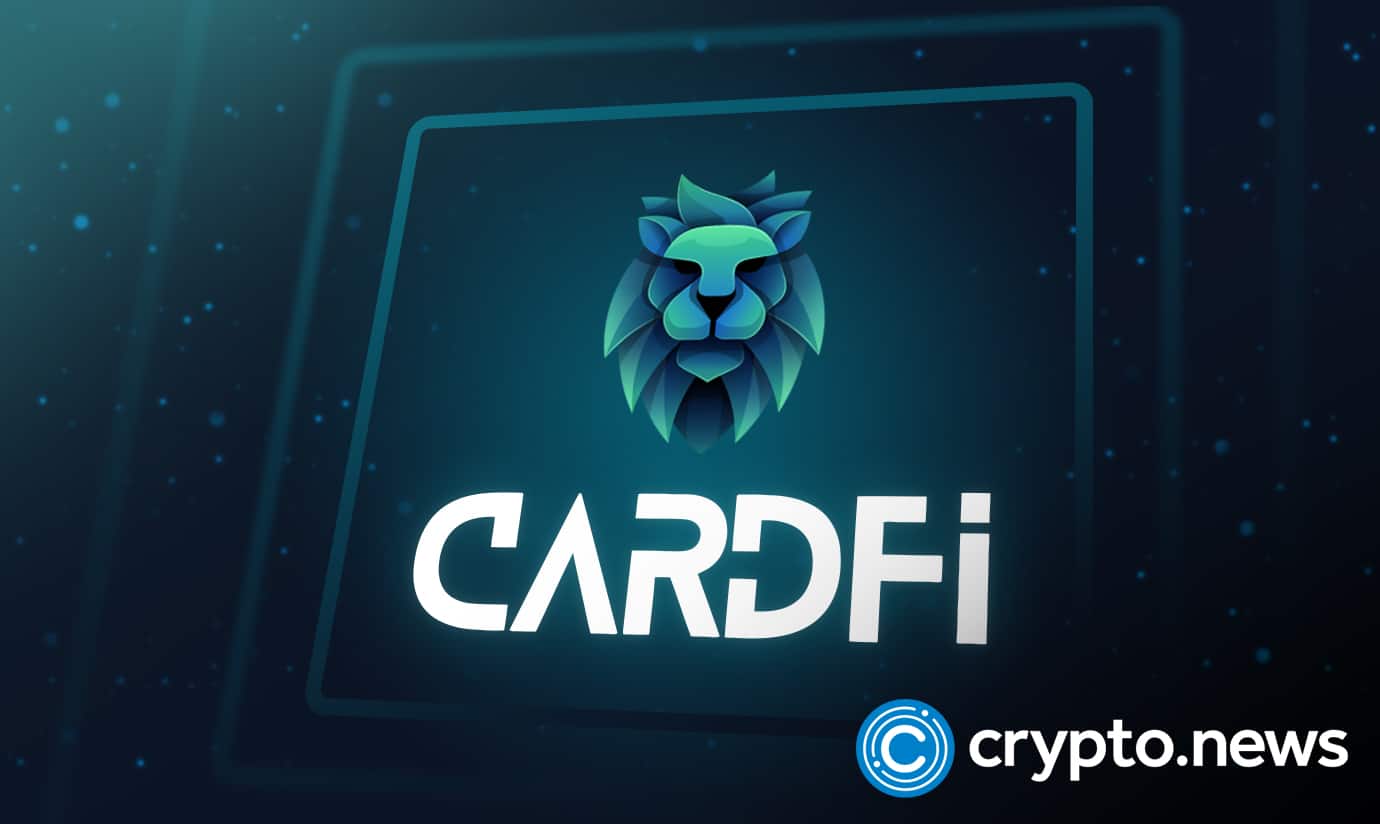 NFTs have the potential to be more than just a pretty picture. While we are starting to see POAPs, rewards and unique utility added to NFTs, there is still an opportunity to add monetary, verifiable value to them.
The minds behind Award Pool, the company that gamified how to build, engage and monetize your community, are launching a new layer 3 protocol & DAO called CardFi that brings true, verifiable value to any NFT.
Launching on Ethereum, Polygon, Celo and Binance Blockchains, with CardFi, anyone can create, gift, and redeem asset-attached NFT gift cards in a simple web-based Dapp created with the same design users have come to know from Award Pool.
In a world where more and more purchases are happening online, it's no surprise that gift cards have become a popular way to give someone the perfect present. The Global Gift Card Market is estimated to be $84 Billion in 2022 and is expected to reach $202 Billion by 2027. However, traditional gift cards are often associated with a specific platform or store. That is why they get lost in our email or wallets because we forget about them since they are only useable in one place.
Asset-attached NFT gift cards are different because they're built on the decentralized web. They're impossible to copy or counterfeit as each card is unique, independently verifiable, and attached to specific crypto assets. In addition, the protocol is entirely non-custodial, meaning only the current holder of the NFT can buy anything or redeem the attached tokens.
Imagine taking an NFT you own and love and attaching ERC20 tokens to it. Your NFT now has a verifiable value that the current holder of the NFT has the right to redeem. Furthermore, your NFT can be freely traded, sold or transferred on your favourite marketplaces. So whether you hold onto the NFT, gift it to a friend, or sell it, the value moves to the owner of the NFT.
As a small business, you can give NFTs as loyalty and rewards to your customers that hold value they can use at your store to purchase in the future. As an event planner, you can offer NFT tickets and POAPs that come with value attendees can use towards items at the event or future events. As an artist, you can add value to your art beyond the design, thus setting an asset-backed floor value of a specific NFT.
Imagine owning an NFT of your favourite footballer that automatically has tokens allocated based on the player's performance – this is possible through the CardFi API. Now that's a holiday gift card worth giving! 
CardFi is a layer 3 protocol built on EVM blockchains using Solidity Smart Contract. All assets are locked in the contract, and only the cardholder can claim the attached ERC20 tokens. The team behind CardFi wants the project to be open to all; therefore, the open-source code is available on Github, and a Swiss DAO owns the protocol. 
You can get involved by trying CardFi today at CardFi.co.
You can become part of the CardFi Swiss DAO by purchasing your membership at CardFi.co.
About CardFi
CardFi makes it easy to create, trade and redeem asset attached NFT gift-cards. CardFi is a layer 3 protocol built on EVM blockchains using Solidity Smart Contract. CardFi powers an ecosystem of NFT gift-cards backed by crypto currencies where the holder of the NFT has the right to redeem the attached value. For additional information, please visit CardFi.co 
CardFi Press Contact:
Brenda Cohen: [email protected] 
Disclosure: This content is provided by a third party. crypto.news does not endorse any product mentioned on this page. Users must do their own research before taking any actions related to the company.