iZUMi Finance Unveils DAO with veNFT Governance Powered by Quadratic Voting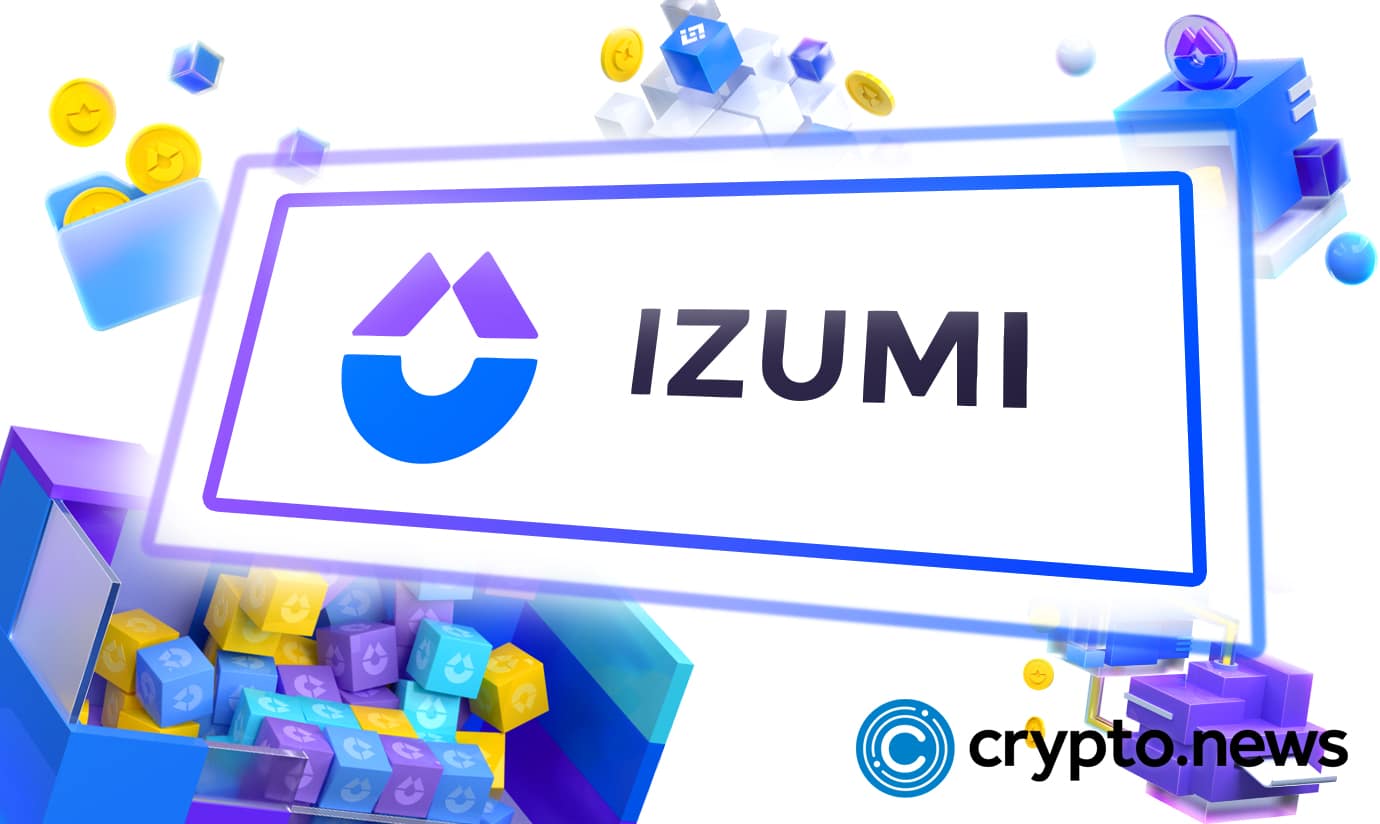 Uniswap V3's iZumi Finance has announced the launch of its new decentralized autonomous organization (DAO). The DAO will utilize the quadratic voting mechanism based on the veNFT (veiZi) token.
iZUMi Rolls Out Own DAO 
iZUMi Finance, a platform dedicated to providing liquidity as a service (LaaS) with Uniswap V3 and a built-in multichain decentralized exchange (DEX) dubbed LiquidBox, has now launched its decentralized autonomous organization (DAO). 
Per a press release shared with crypto.news, the iZUMi DAO will use an entirely different and revolutionary governance model powered by a quadratic voting mechanism based on veNFT (veiZi), an ERC-271 non-fungible token standard designed to entirely represent the governance rights of the iZUMi Finance protocol, including voting on key matters, boosting and returning staking rewards.
The team says it strongly believes that its innovative governance system based on veNFTs and the quadratic voting system is a major step forward for the DeFi ecosystem in terms of NFT utilization. 
Unlike in regular DAOs, where governance votes are represented by the number of tokens held in a wallet, governance votes on iZUMi DAO are represented by the number of tokens held within a veiZi NFT. 
"iZUMi intends to adopt a DAO governance model with quadratic voting used to determine how the project will proceed on key issues. Each cycle's iZi emissions will be determined and allocated according to the outcome of veNFT voting," explains the team, adding "For staking rewards, 50 percent of the platform's revenue will be used to buy back iZi, which will be allocated to veiZi NFTs according to voting power. With NFT staked, veiZi will be used to boost iZUMi's farming pool APR by up to 2.5 times."
veiZi NFTs Tradeable on OpenSea
What's more, the team has hinted that veiZi NFTs can be minted by any iZUMi wallet address. To achieve this, a user only needs to lock iZi tokens for a certain period. In the same vein, veiZi NFTs can be purchased on third-party non-fungible tokens marketplaces such as OpenSea and others.
The team says the distinguishing factor between veiZi and regular NFTs is that the former are interest-bearing digital collectibles, making it possible for holders to stake them for rewards each month. 
Notably, each iZUMi wallet will be able to stake only a single veiZi NFT, and stakers can easily extend the locked period and locked number anytime they so desire. 
That's not all, the team says users can also decide to unstake their veiZi NFTs after their rewards must have been redeemed. However, the rewards may be reduced significantly when a staker unstakes the veiZi NFT before claiming it. This is due to the cancellation of boosting. 
The team says the introduction of veiZi NFT will be beneficial to the iZuMi Finance ecosystem in a number of ways, including boosting the value of iZi token by reducing the circulation of iZi on the secondary market. 
"Second, veiZi is uniquely an interest-bearing NFT, enabling holders to earn staking rewards every month. Third, veiZi can be staked once and used multiple times to boost farming pools, and lastly, there is no danger of losing liquidity locked in iZi, as veiZi can be traded on mainstream NFT markets such as OpenSea," the team declared.