Jack Dorsey's Block stock jumps as Cash App's Bitcoin revenue hits $2.42b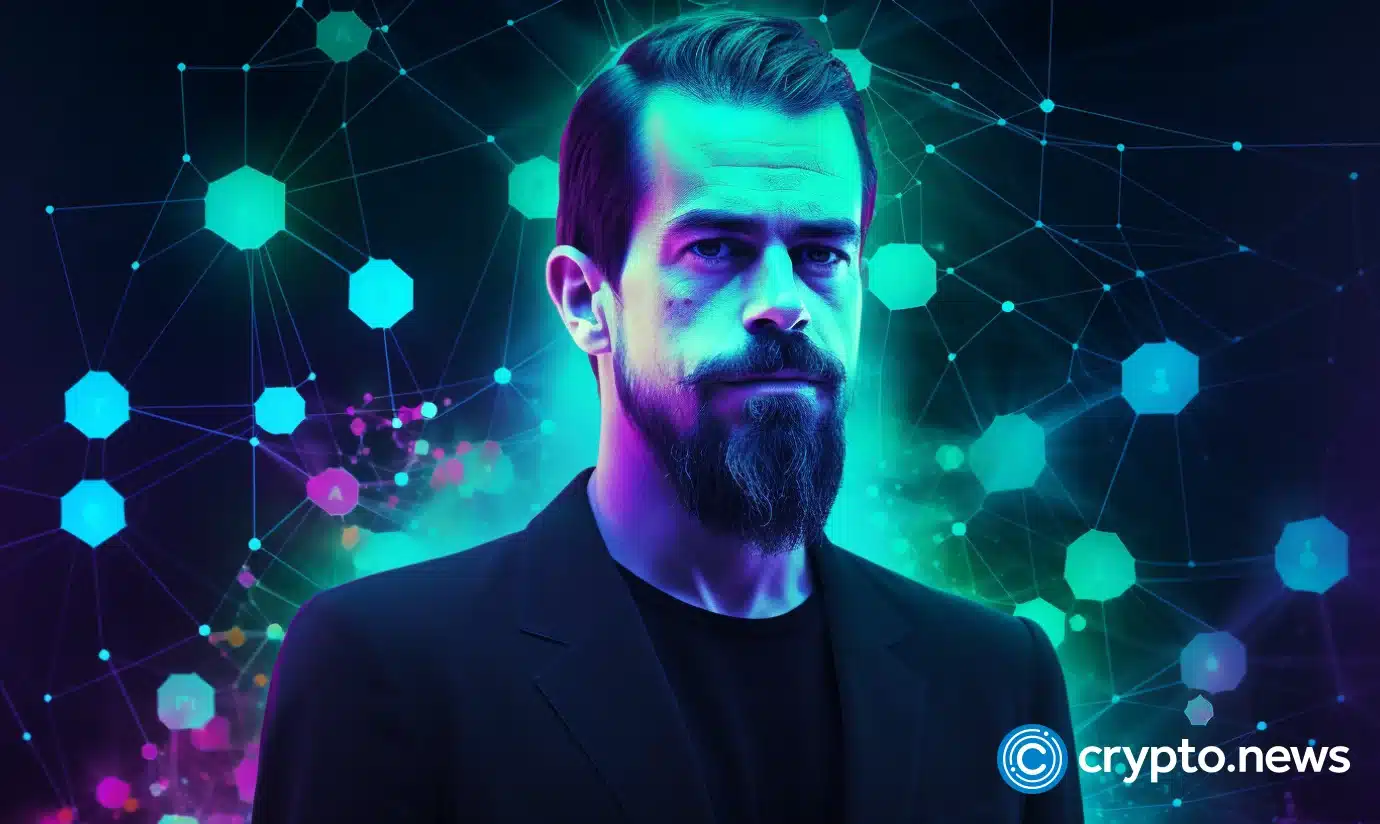 Block, Inc. reported a significant 37% increase in Bitcoin revenue in Q3 2023, reaching $2.42 billion, with an overall net revenue boost of 24% to $5.62 billion year-over-year.
Block, Inc., spearheaded by Jack Dorsey, has made headlines with a notable 37% surge in Bitcoin (BTC) revenue in Q3 of 2023, amassing $2.42 billion as opposed to the $1.77 billion reported in the same quarter of last year. This leap in revenue is paralleled by a 22% increase in Bitcoin gross profit, escalating from $37 million in Q2 2022 to $45 million in Q3 2023.
The uptick in revenue stems from two key factors: a higher average market price of Bitcoin and a spike in the volume sold through Block's Cash App. Such growth indicates a robust customer demand within Block's ecosystem. Additionally, Block has witnessed an appreciation in its corporate treasury's Bitcoin holdings.
Despite cumulative impairment charges, the carrying value of its Bitcoin investment reached $102 million, whereas the fair value, reflective of current market prices, soared to $216 million—signifying a $114 million surplus over the carrying value.
This disparity arises from accounting conventions which mandate impairment-based valuation—accounting for decreases in asset price but not for increases. The recent endorsement of new accounting rules by the Financial Accounting Standards Board, which advocate for reporting crypto at fair market value, will likely bring more transparency to such valuations.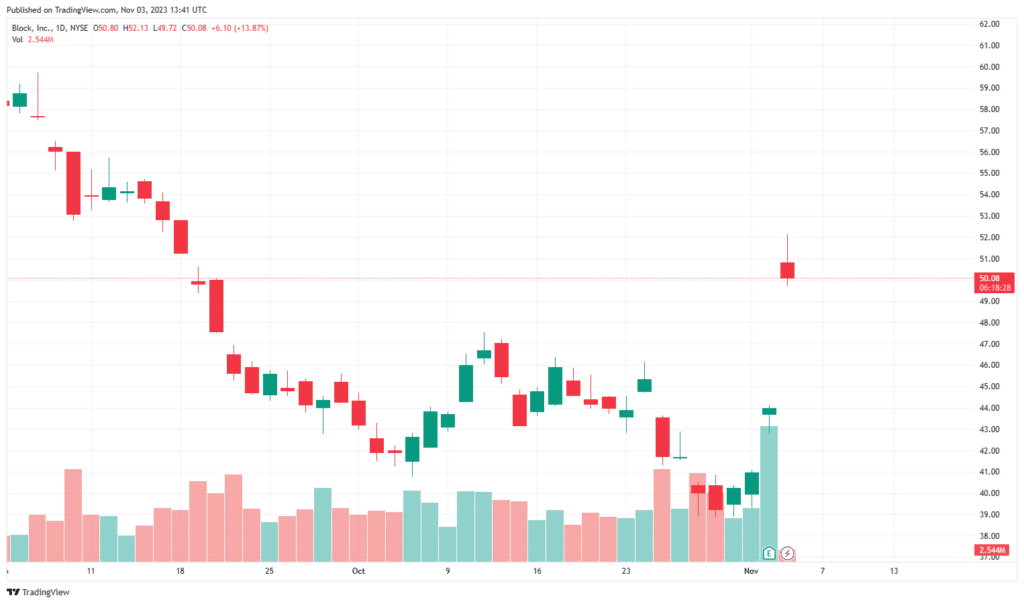 Block's Bitcoin engagement is just one facet of its financial narrative. Post-trading hours saw Block's share price soar by 18%, a bullish investor response that could be attributed not just to its Bitcoin dealings but also to the company's overall fiscal health.
Excluding Bitcoin transactions, Cash App's revenue alone jumped 26% year-over-year to $1.16 billion, and its gross profit escalated to $939 million. Additionally, Block's monthly active users and user inflows have increased, signifying broader platform growth.
Block's Buy Now, Pay Later (BNPL) service has also contributed positively, adding significantly to both revenue and gross profit. Across the board, Block's total net revenue hit $5.62 billion in Q3, up by 24% year-over-year, with Bitcoin revenue constituting a substantial 43% of the total.