Japan: Sake Producers to Use Blockchain to Foster Supply Chain Transparency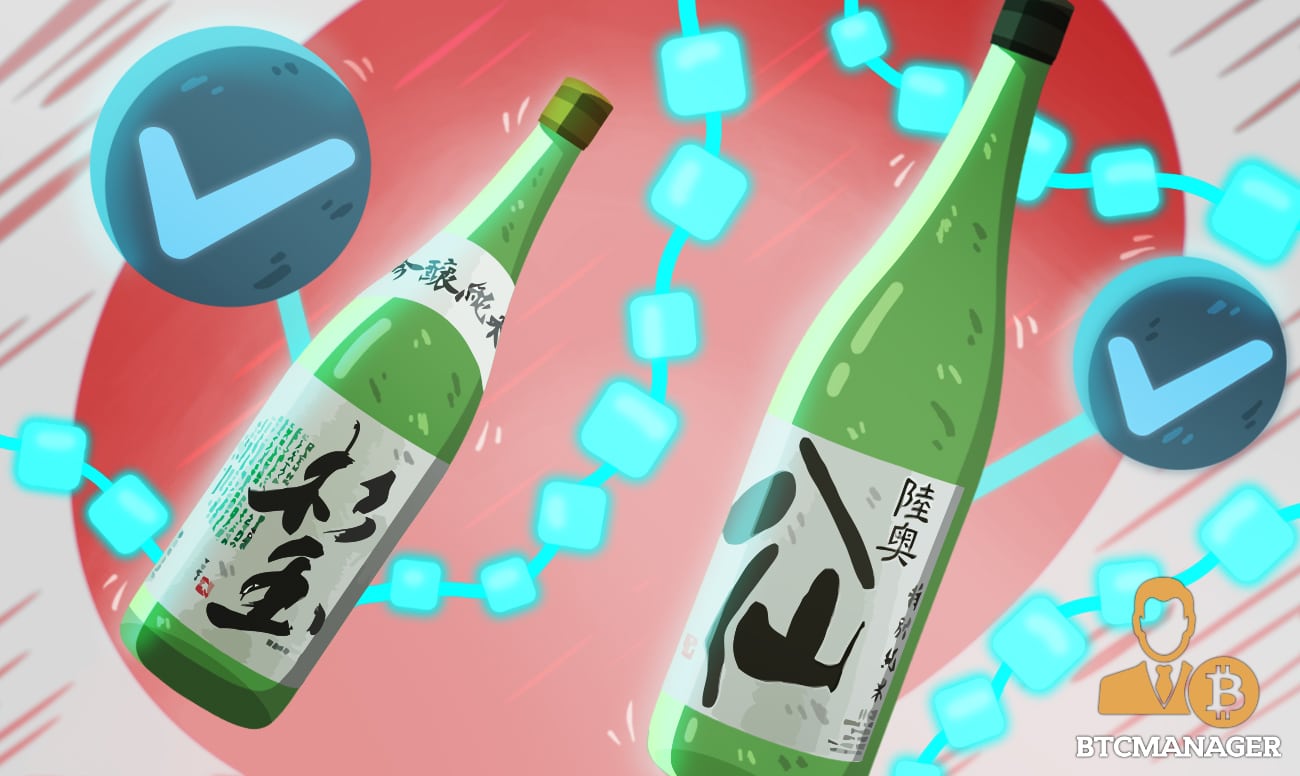 According to a March 21, 2020, report by Nikkei Asia Review, global accountancy giant, EY's Japan offshoot – EY Japan – is set to launch a blockchain technology-enabled traceability platform for Japanese sake and fruits.
Tapping Blockchain to Ensure Sake Legitimacy
In a bid to bring more transparency to the supply chain of Japanese sake and fruits, EY Japan will use a distributed ledger technology-enabled (DLT) platform to share information including origin and delivery records with foreign customers. The move is expected to help brewers and producers differentiate their products from counterfeits.
EY Japan's "SAKE Blockchain" platform is slated to be rolled out in different parts of Asia including Hong Kong, and Singapore. This, of course, will happen once a stable business environment has been established in the area following the recent Coronavirus pandemic.
For the uninitiated, Sake is an alcoholic beverage made from fermented rice. The SAKE Blockchain platform will enable customers to retrieve all pertinent information about Japanese sake. The information about the beverage will have details including the place where it was brewed, its quality control along the distribution chain, including temperature records.
What's more, the platform will also allow the end customer to check the brewer's history and will also receive recommendations of food items that go well with the products by scanning the QR code at the bottom of the bottle using their mobile phones. Notably, the service by EY Japan will be available in English, Chinese, and Korean languages.
The platform is expected to tremendously benefit Sake producers in Japan as they'll be able to track every bottle of the beverage from the point of delivery to the final customer. This will help products reassess their marketing strategies for the products outside Japan.
Per data from the Ministry of Finance, Japan, the value of the nation's sake exports rose 5.3 percent in 2019 to $223 billion.
Japanese Businesses Fidgeting with Blockchain Technology
Blockchain technology is disrupting the supply chain space unlike anything before and it is showing in the form of various examples that have sprung up in recent times.
In similar news, BTCManager reported on November 29, 2019, how Japan's Dai Nippon Printing Group (DNP Group) had adopted VeChain's ToolChain to launch a new sustainable and circular economy proof-of-concept (PoC) project.