Japanese Firm SBI Plans to Create Cryptocurrency Derivatives Platform to Hedge Risk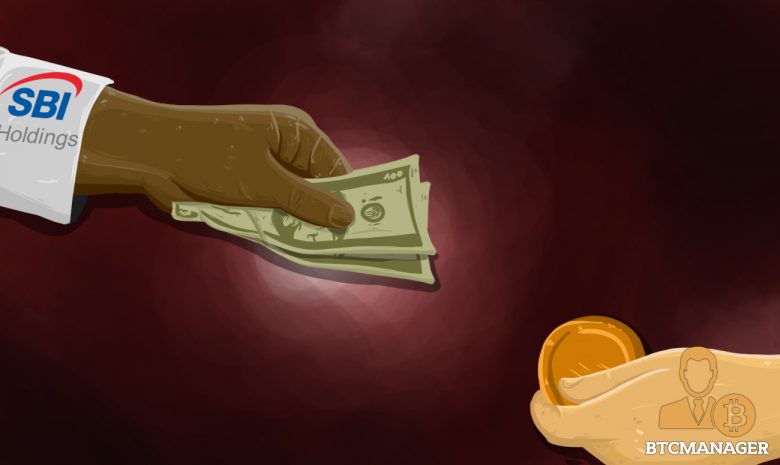 On July 31, 2018, Japanese financial services company SBI Group indicated that it plans to create a trading platform for cryptocurrency credit default swaps (CDS), also known as derivatives. The platform's purpose is to hedge the inherent risk of investing in cryptocurrencies, and to this end, SBI has made a significant investment in an American digital marketplace developer, Clear Markets.
Clear Markets Deal
According to reports, SBI Crypto Investment, an operating unit of SBI Holdings, purchased 12 percent of Clear Markets, a digital marketplace developer based in North Carolina, in a deal rumored to be worth over 1 billion yen ($9 million), although the price was not disclosed at press time.
This gives SBI the needed technical proficiency to construct its desired crypto derivative marketplace.
BTCManager earlier reported that the Japanese Financial Services Authority (FSA) is exploring a new paradigm of cryptocurrency regulation including reviewing the practices of exchanges and switching its legal backing from the Payment Services Act to the Financial Instruments and Exchange Act (FIEA).
One of the possibilities opened by the FIEA is the entry of crypto derivatives such as Exchange-Traded Funds (ETF) into the Japanese market.
The deal with Clear Markets gives SBI a clear first-mover advantage over the rest of the field in anticipation of when this will happen. The strategy is to offer a crypto-derivatives trading platform specifically for institutional investors, making use of the first mover advantage to clean up the expected cash influx.
Risk Hedging and Derivatives
The major advantage that derivatives offer to investors is that they provide a means of hedging risk in the famously volatile crypto market. Using crypto derivatives such as ETFs, investors can participate extensively in the crypto market without necessarily exposing themselves accordingly, as would be the case with regular crypto trading.
In essence, without actually holding digital assets, ETFs make it possible to trade cryptos and redeem returns in cash, which is an attractive prospect for crypto-wary investors who like the numbers but distrust the asset class.
Presently, there is not much of a derivatives market for cryptos, especially as many are waiting for regulators like the SEC to make big decisions on whether or not to permit crypto ETFs before the end of the year.
For SBI, this move offers the opportunity to jump ahead of the competition based on a bet that crypto ETFs will become a reality soon. Partnering with Clear Markets enables the proposed new platform with the smooth and intuitive functionality craved by institutional investors.

This is another part of the story of SBI's increasingly bold series of power plays as it seeks to become a global crypto industry player. BTCManager earlier reported that the company plans to launch its crypto exchange.
In March 2018, the company also announced an investment in CoolBitX, a crypto hardware wallet firm based in Taiwan. Earlier in July 2018, SBI Group also purchased a stake in Lancium Technologies, a Canadian wind power company linked to cryptocurrency mining.