Jaxx Wallet Set to Integrate DASH This Week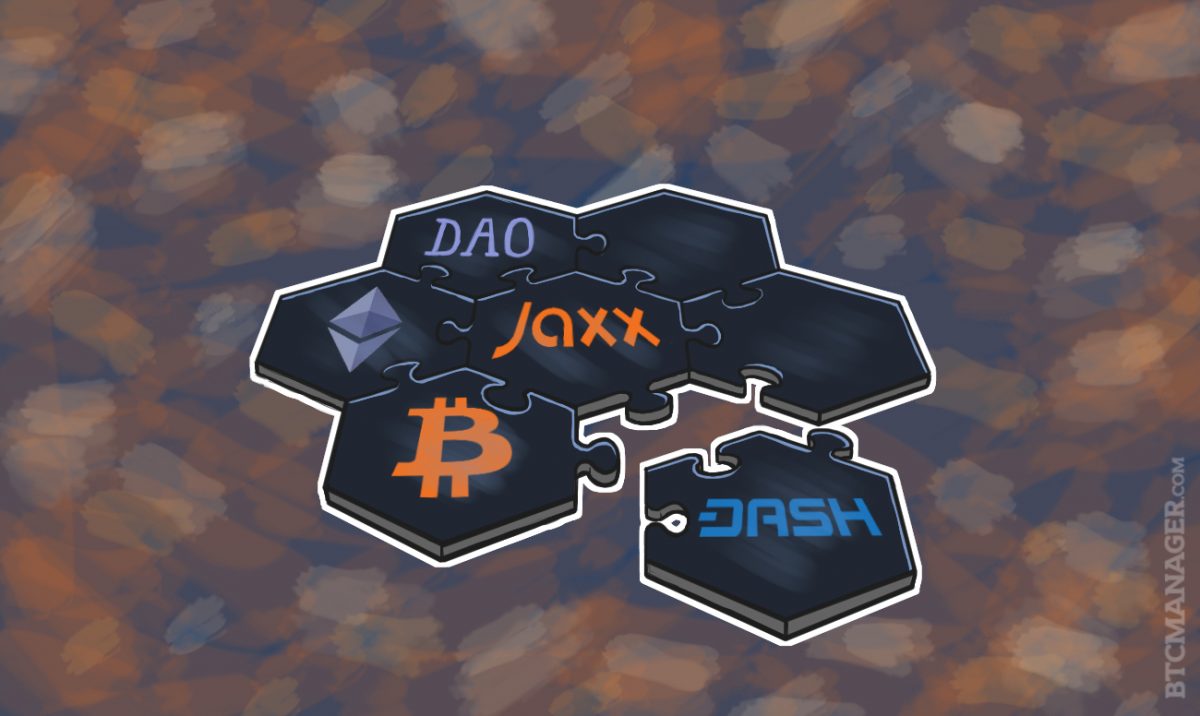 In a recent announcement, CEO of Jaxx Anthony Di Iorio revealed that the cryptocurrency Dash will be incorporated into their multi-asset, blockchain wallets. After lengthy collaboration and research, Jaxx and the Dash developers expect the cryptocurrency to launch on the Jaxx wallet within a week.
Jaxx is one of the most innovative blockchain wallets available with an embedded ShapeShift function, allowing convenient storage and the ability to quickly switch between supported cryptocurrencies; the wallet currently supports bitcoin, ether and DAO tokens. In addition to Dash, Di Iorio also stated in a recent interview,
"Dash was the most resounding community request so that's why we're putting that in next… We're working with Rootstock, with Zcash… We've had requests for Lisk, Monero… We want to be that agnostic blockchain wallet."
By promoting choice amongst their users and utilizing Twitter to make requests for what people want to see on Jaxx, the company aims to bring cryptocurrency to the masses.
Cryptocurrency wallets are the interface of the blockchain and only when efforts are focused on the user experience will it inspire wide adoption.  
"What we're building is an interface for the blockchain, we want to create the user experience, like what the browser did for the internet. A lot of it is focused on the developers right now, we want to bring this technology to the masses…"
One barrier to adoption is a reliable, user-friendly wallet and Di Iorio points to the example of Litecoin, illustrating much needed development to enhance user experience and participation,
"A lot of coins have been underserved in the wallet space, there isn't a lot of infrastructure… backend, tie-ins that enable wallets to send transaction and see balances… Even Litecoin, I'm really surprised it hasn't really had that good of a wallet…"
BTCManager recently covered the increasing momentum in Dash's appreciation against both the US Dollar and Bitcoin, after breaking above the $10.00 threshold. As one of the most popular wallets available, Jaxx's integration could bode well for Dash over the long term. The wide availability of the wallet across nine platforms and devices will provide individuals easier access to Dash. With an established player in the blockchain space backing them, this should also serve to increase demand for the cryptocurrency.
Dash has seen a strong upsurge against Bitcoin, gaining around 75 percent in value since the beginning of June. At the end of May, DASH-BTC was trading around 0.01000 but now trades above 0.01750 on the Poloniex exchange; DASH-BTC looks to be 'squatting', getting to ready to jump above 0.02000.