Jelurida Set for the Public Launch of BridgeChamp, an On-Chain Version of the Popular Online Game Bridge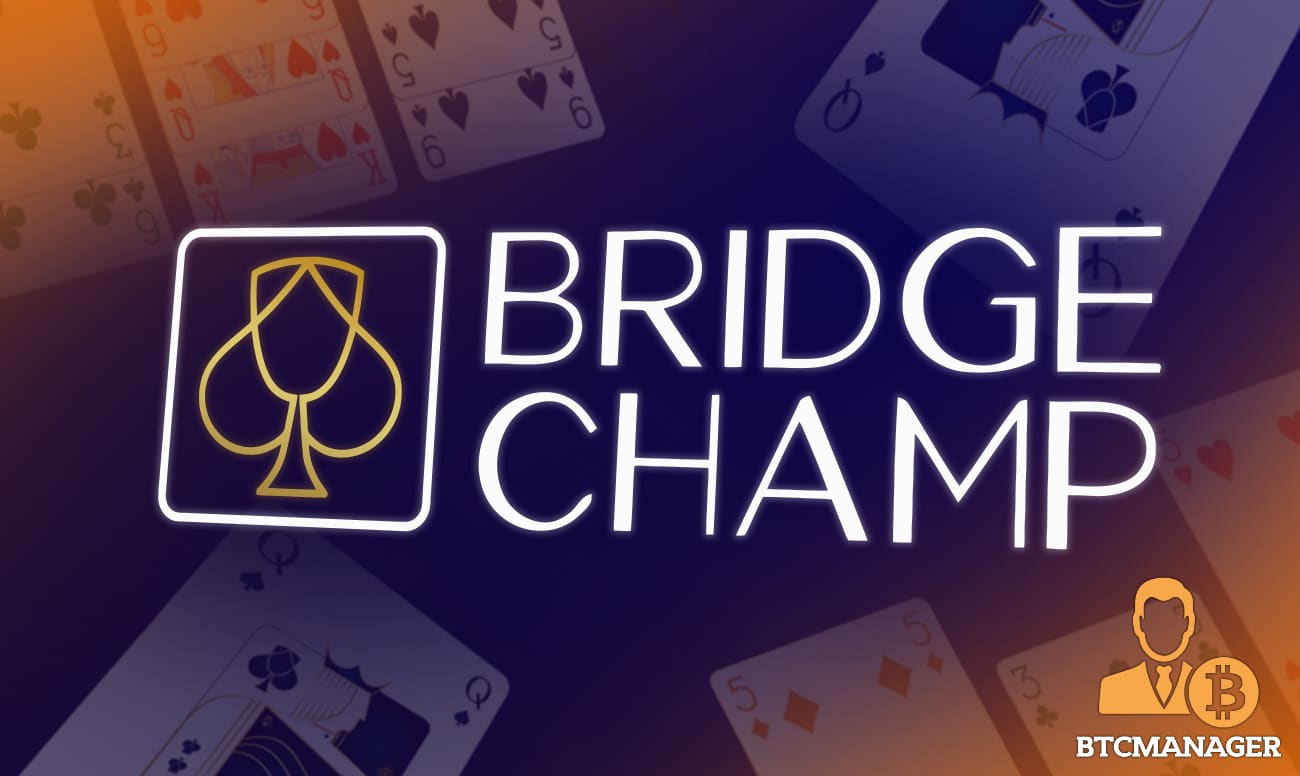 Swiss blockchain development firm Jelurida recently announced the launch of a blockchain-based version of the popular game "Bridge" called BridgeChamp.
Jelurida Unveils BridgeChamp to Propel Blockchain-based Online Gaming
Jelurida, a Switzerland-based blockchain software company is making significant strides in capturing a share of the rapidly budding online gaming industry that is expected to reach $196 billion in revenue by 2022.
A recent milestone achieved by Jelurida is the upcoming launch of BridgeChamp, a blockchain iteration of the popular online game Bridge. Although the platform is currently under development, Jelurida has already launched the game's website, the roadmap, and the whitepaper to set things in motion.
What is BridgeChamp?
BridgeChamp is aimed toward connecting the global Bridge community via Jelurida's innovative Ignis blockchain. The blockchain platform is compatible with all types of devices while also supporting a secure and transparent gaming experience.
Per the Jelurida team, BridgeChamp is more than just a game as it also functions as a social networking platform that aims to connect the Bridge's like-minded players from around the world.
Bridge players the world over are eagerly anticipating the integration of the game with blockchain and are looking forward to a token economy that isn't just geared toward "video gamers" per se. To that effect, the Jelurida team is currently brainstorming over the legal aspects of such a platform.
BridgeChamp differs from the vast majority of other blockchain or traditional games in that it allows the participants to play against AI-powered bots or real players from around the world.
Players can tap BridgeChamp's advanced video conferencing features to play face-to-face with one another in an online setting. In addition, BridgeChamp features open APIs that enable users to set up competitions and additional features like audio and video sharing.
Moreover, besides the aforementioned features, BridgeChamp will feature an in-game economy alongside crypto assets that will aid in the mining of native tokens. Accordingly, each registered player's individual achievements will be safely and transparently logged on Jelurida's Ignis chain to eliminate any risk of fraud and tampering.
Leveraging Blockchain to Level the Playing Field
BridgeChamp's underlying Ignis chain guarantees that all cards dealt during the games are based on provable randomization to prevent cheating. In addition, the game will feature in-game tokens that can be redeemed on other casual gaming platforms.
Jelurida has also inked a strategic partnership with the Bridge Online Academy to further its goal of creating a social platform for Bridge Players. Further, Jelurida is also primed to sponsor the upcoming Red Sea International Bridge Festival in Eilat, Israel.
Notably, Jelurida will unveil its casual Bridge play feature to the audience during the aforementioned festival, indicating its global launch.
Towards the end of the year, BridgeChamp's most features, including the fully functional mobile app, will be ready to use. Simultaneously, the pending developments will continue to be worked on as highlighted in Jelurida's roadmap.