Jigstack's STAK IDO On April 22 Is Crucial For Two Reasons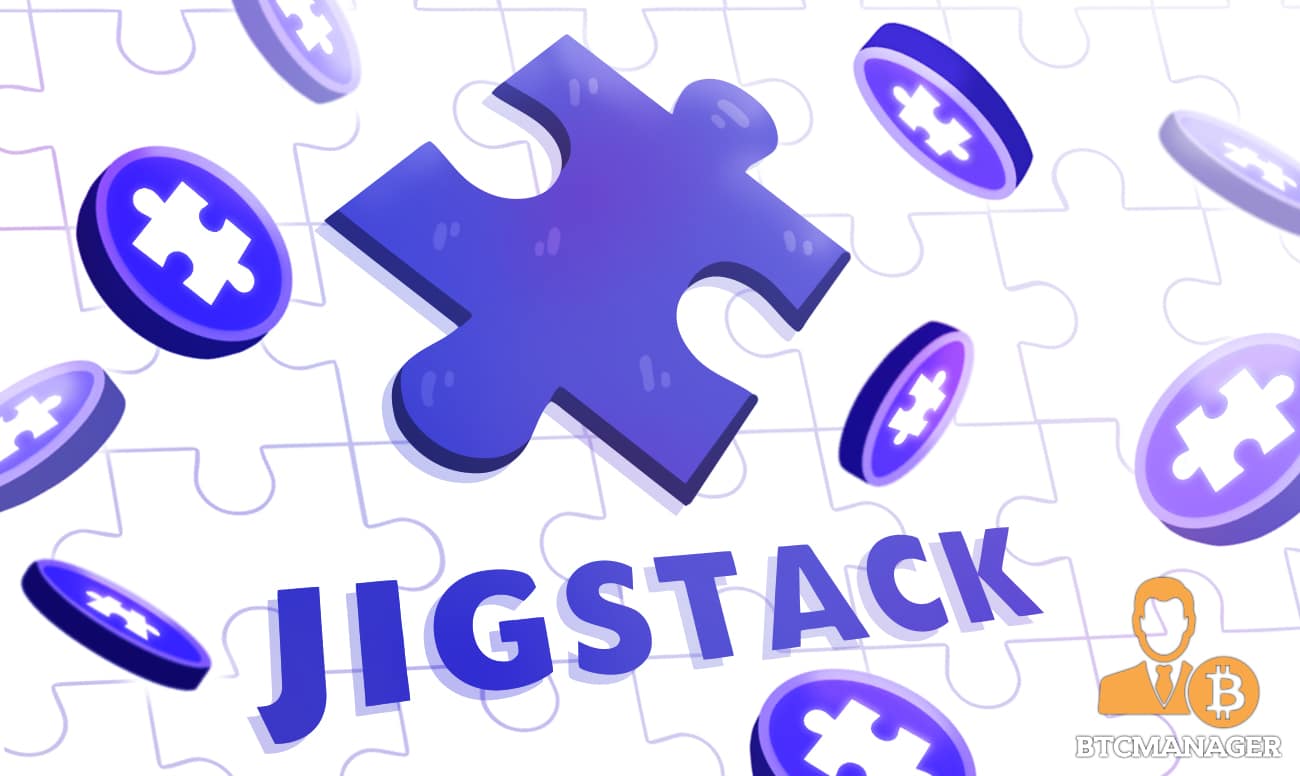 As the cryptocurrency industry continues to fire on all cylinders, there is a renewed interest in upcoming IDOs. Through an initial DEX Offering, teams can provide much broader access to a token sale than ever before. Jigstack's STAK IDO takes place on April 22nd and is more than just another token sale, however. 
Evolving The DeFi Industry
As global interest in decentralized finance continues to ramp up, the time has come to take the underpinning technology to the next level. Whereas first-gen of Defi solutions primarily focuses on tackling one specific job – yield farming, staking, liquidity pools, or otherwise – there is a growing need for more encompassing projects. Having the ability to tackle different aspects of DeFi and blockchain technology under an umbrella can increase overall brand awareness, trust, and quality assurance.
With that in mind, Jigstack prepares to make its mark on the decentralized finance industry. Under the Jigstack DAO, the team will launch multiple projects capable of empowering users who want to explore autonomous, decentralized, and financial solutions. One of those products is Lemonade, the "lemonade stand" for token sales on Ethereum and Hedera Hashgraph.
As Lemonade is a token sale platform, it will be put through its paces during the upcoming STAK IDO sale. STAK is the native token of the Jigstack ecosystem. It serves a governance purpose but also provides revenue generation opportunities to token holders. All operations under the Jigstack DAO are subject to a 1% fee, of which 80% will be distributed to all STAK holders. The remaining 20% are used to burn tokens.
STAK Utility
It is essential to understand what the STAK token entails before contemplating an investment. As the governance token for the Jigstack DAO, it will grant holders voting rights to help determine the future of the DAO and all of the products under its umbrella.As Jigstack spans multiple revenue-generating products, having a say in their evolution is a big selling point. This approach further solidifies the team's vision of embracing decentralization and empowering users to its fullest potential. 
The Jigstack team focuses on providing a range of high-quality revenue-generating network solutions on the Ethereum blockchain and other ecosystems.  Using STAK to govern these products and solutions puts the community in the driving seat for the entire DAO and everything it encompasses. 
Secondly, STAK grants a revenue stream to token holders, as users will earn platform fees from staking the token. Every product under the Jigstack DAO banner will generate revenue by charging a 1% transaction fee. Eighty percent of that fee is distributed to STAK holders, and the remainder is used to burn tokens. As Jigstack's products span decentralized marketing, token sales, staking, and gifting cryptocurrency, there is tremendous revenue potential to unlock. 
A Bold Statement
Whereas other projects would opt for a different platform for their IDO token sale, Jigstack is confident in Lemonade. The platform has received an audit by CyberUnit to ensure the code is up to par and will perform as expected. The audit also verified the unique features of Lemonade, including its automated whitelisting, configuration options, and so forth. Anyone can set up a token sale through this platform without technical expertise, making it a more approachable option than traditional launchpads.
As the STAK IDO on Lemonade kicks off on April 22nd, many eyes will be on Jigstack and its technology. The success of this Initial DEX Offering will help shape the future of what the team attempts to build. Organizing a token sale is one thing, but making it successful is a different matter. However, with the automated features in place and central entities' removal, there's no reason for the STAK IDO to underdeliver. 
Overall, this token sale is a very bold statement by the Jigstack team. Not only are they trying to highlight the quality of its flagship token launch product, but it is also an example of what future STAK holders can expect. Every token holder will receive revenue for all token sales happening on Lemonade in the future: 1% from the total amount raised, as well as 1% of the token supply being sold. Dual revenue streams like these are very difficult to come by in the cryptocurrency industry. 
Closing Thoughts
It doesn't often happen a newcomer in the DeFi and blockchain world will organize a token sale on in-house developed technology. Moreover, it is rarer to see an audit of this technology being performed before letting the public interact. Jigstack wants to promote quality assurance, security, and convenience without sacrificing any of these three aspects. Lemonade, as its flagship product, appears to embody that vision perfectly. 
The STAK IDO is crucial for multiple reasons. It is the native token of Jigstack, but the sale itself will highlight whether Lemonade is a viable token sale platform or not. The team is taking a risk by going down this route, albeit it appears to be a calculated risk. April 22nd will be an essential day in that regard.