Jordan: Customs Department to Pilot IBM, Maersk's Blockchain Platform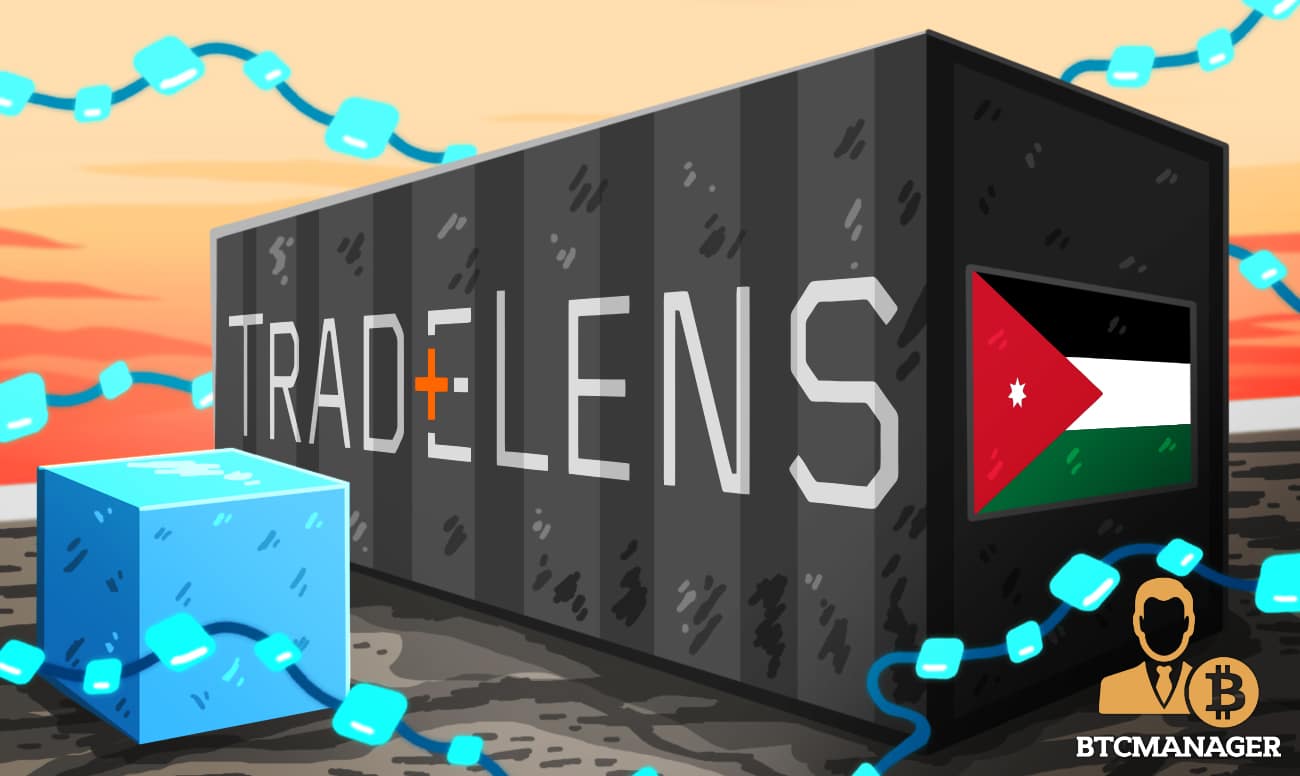 The Jordan Customs Department has announced a pilot of the TradeLens blockchain supply chain platform to bring enhanced transparency and efficiency to the exchange of goods, documentation process, and communication between trading counterparties. This, according to a report by The Maritime Standard, January 2, 2020.
Jordanian Customs Department to Tap Blockchain
Distributed ledger technology (DLT) seems to have found yet another use-case in the logistics space – this time in Jordan's Customs Department.
Per sources close to the matter, the Jordan Customs Department will use the TradeLends DLT platform to streamline the customs process. For the uninitiated, TradeLends is a blockchain platform jointly developed by IBM and Maersk.
According to the agreement signed among the involved parties, a pilot zone will be set up in the Aqaba Customs Center to move goods through the Aqaba Container Terminal via TradeLens. Abdul Majeed Al-Rahmanah, Director, General of Customs, noted that the Jordanian Department of Customs had undertaken several projects to enhance transparent trade and mitigate smuggling and fraud in international trade.
Steven Yoogalingam, CEO of Aqaba Container Terminal, commented on the development, saying:
"TradeLens will help bring further visibility, predictability, and security to Jordan National Single Window and will be a real asset for trade and transport facilitation, making Jordan the preferred logistics and transport gateway into the Levant."
Notably, Aqaba Container Terminal (ACT) is operated by Aqaba Development Corporation and APM Terminals and is Jordan's only container port.
How Does TradeLens Work?
As mentioned earlier, TradeLens makes use of DLT to bring enhanced visibility, predictability, and security to trade and supply chain mechanisms.
The platform integrates the Internet of Things (IoT) devices to monitor temperature, weight, and location of containers. Interestingly, five out of the top six ocean carriers such as Maersk, Hapag-Lloyd, Ocean Network Express, MSC, and CMA-CGM already make use of TradeLens.
Mike White, CEO of Maersk GTD and Head of TradeLens, said:
"Bringing the benefits of digitized supply chain documentation and integrating data with government agencies, logistics providers, shippers, terminal operators, and carriers is essential to the TradeLens vision for a more connected global supply chain."
In related news, BTCManager reported in August last year how the Customs Department of Thailand had adopted TradeLens to enable efficient and accurate container tracking and real-time information sharing among stakeholders in the supply chain.